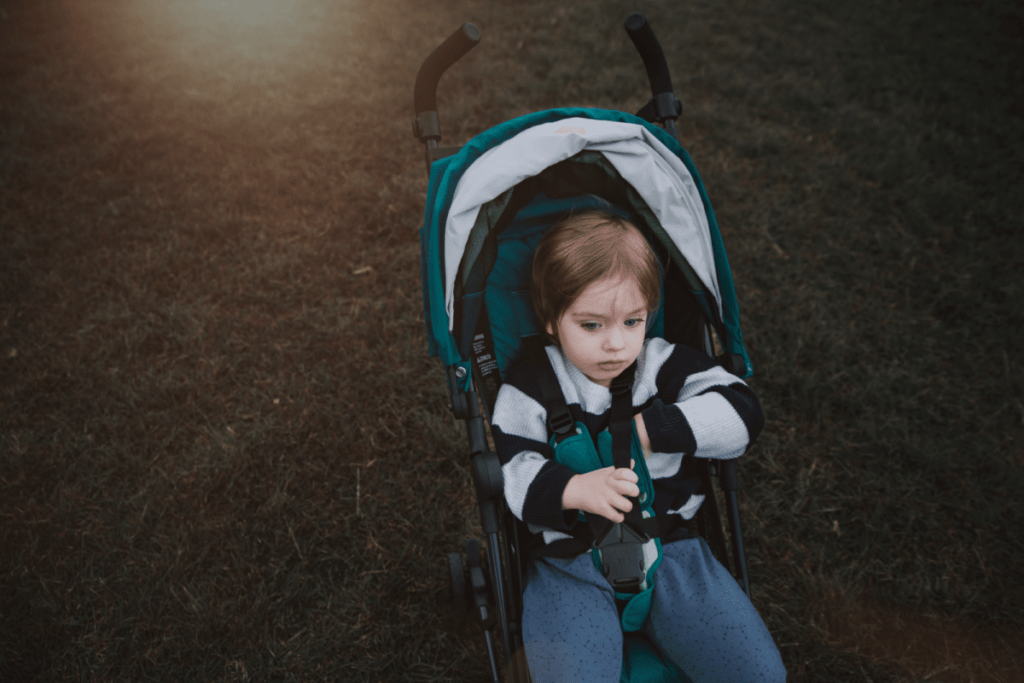 This is a sponsored post written by me on behalf of OXO Tot.
Fall is here and the weather is a-ma-zing. It's the perfect time to travel and explore with your kids! We love to go on day trips around Austin, but there are many fun and unique places in Texas like national parks, playgrounds, and farms.
Also, I love to go to downtown. The city is fun! And though it's great with two kids, it can get a bit overwhelming. Both Charlie and Jude like to walk on their own, and don't really tolerate being in a baby carrier anymore. The thing is, they get tired after running around on their own and the walk to the car can be challenging.
I've found the perfect travel companion solution that the kids are both really into. We haven't used one in a little while now because I thought they weren't convenient but we're happy to be back with a stroller! Now, our only problem is the boys fighting because they both want to ride in their new OXO Tot Air Stroller.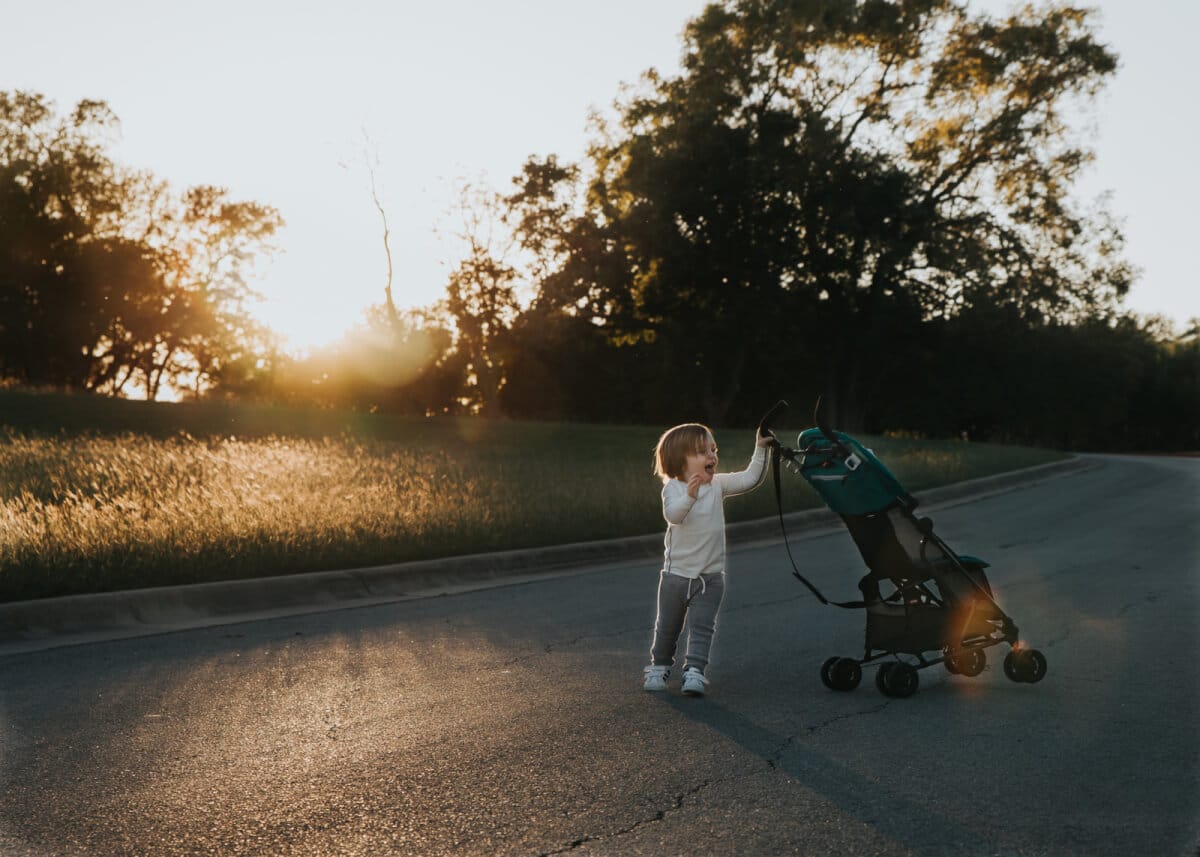 OXO Tot
You probably already know OXO for their amazing kitchen products. We have their iconic salad spinner and love it. When Charlie was a baby, we used their products all the time. Their baby products line is called OXO Tot, and OXO has applied their same "how can we make it better" philosophy to strollers, high chairs, sippy cups, and more.
OXO Tot Air Stroller: Compact and sturdy
The stroller we're using is OXO Tot's Air Stroller. It's super convenient for taking anywhere because it folds really quickly, easily, and compactly. It opens and closes in a smooth, swift motion by squeezing two little buttons and it folds down into a backpack size. It also comes with a carrying strap for moving it around really easily when folded.
It's great to take on public transportation or simply when you're running errands. It's making my life as a mom easier. Just throw it on your back like a backpack!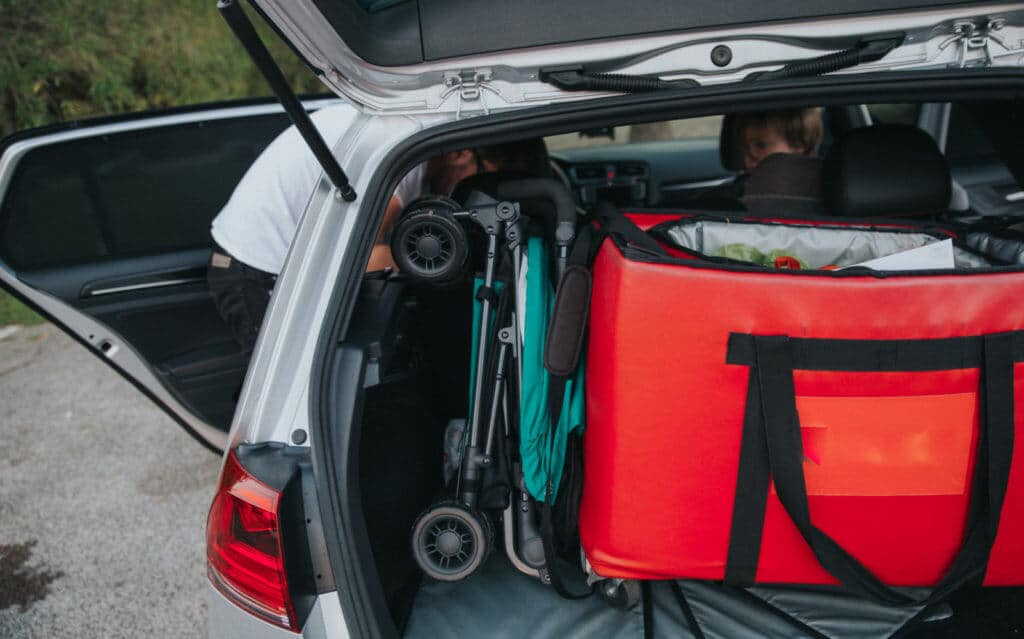 Just like other OXO products we own, this stroller is high quality. The frame is made of durable aluminum and it holds toddlers up to 55 lbs. I was surprised by how easy it is to push the Air Stroller, as the stroller turns with your hand movements in a really intuitive way. I ventured into the forest with quite uneven ground and it was still easy to maneuver over rocks, bumps, and holes.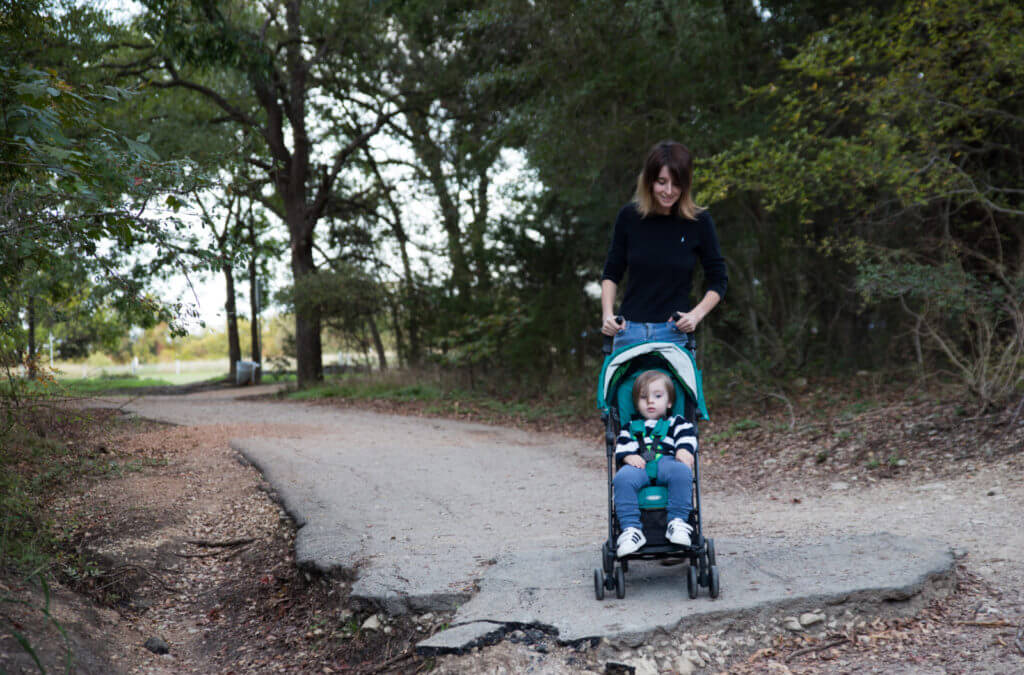 Texas adventures
Since we live in Texas, I'm also a fan of the large, expandable UPF 50 canopy which provides extra coverage if it's too sunny (like most days here) or if it starts raining. Jude loves the peek-a-boo window that lets you check on your child without having to stop your stride. It's even got a stylish pop of color.
Additionally, there's a basket underneath big enough to fit my huge diaper bag and there's a little zipper pocket up top to put your phone or keys!
And like I said, Jude is mister independent and begs to push the stroller by himself. He likes to push it when it's empty but he can push his big brother in it too. If you're looking for a great stroller for your upcoming family adventures or your everyday errands, look no further. The OXO Tot Air Stroller is here!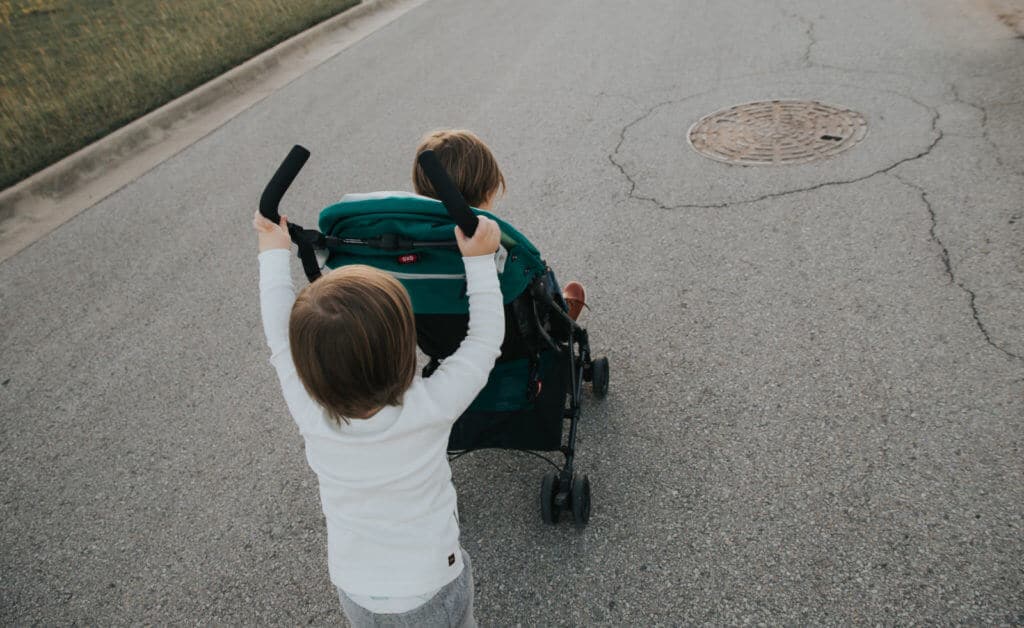 This is a sponsored post written by me on behalf of OXO Tot.