Wandering and autism
If you follow me on Instagram, you know that I went through a difficult moment this weekend. Charlie ran away when we were downtown. He was doing fine, and then he wasn't. It only took a second for him to take off and cross a street all by himself. I called his name and asked him to stop, but nothing. By the time I caught up to him, he was a few feet away from a very busy intersection. Terrifying. ⁣
We don't usually go out in busy places for that reason. His wandering scares the heck out of me. A few days have passed, and I feel guilt. I keep thinking I shouldn't have let go off his hand, even though he was sitting nicely during lunch. I keep thinking I should have taken my flip-flops off to run faster, which didn't cross my mind in the moment. But I also feel sadness because I wish Charlie understood danger, like Jude does, so we could enjoy these moments like other families, without fear. ⁣
How YOU can help!
PSA: if you see a child running with a mother screaming behind him and struggling to catch up to him, stop the child. I know it can be awkward if they're just playing, but you could potentially save a life. Better safe than sorry.
Here are more facts from the National Autism Association:
Nearly half of children with autism engage in wandering behavior

Increased risks are associated with autism severity

More than one third of children with autism who wander/elope are never or rarely able to communicate their name, address, or phone number

Half of families report they have never received advice or guidance about elopement from a professional

Accidental drowning accounts for 71% of lethal outcomes, followed by traffic injuries at 18%

Other dangers include dehydration; heat stroke; hypothermia; falls; physical restraint; encounters with strangers.
And to parents, look into medical cuffs/bracelets and pins. We have a few.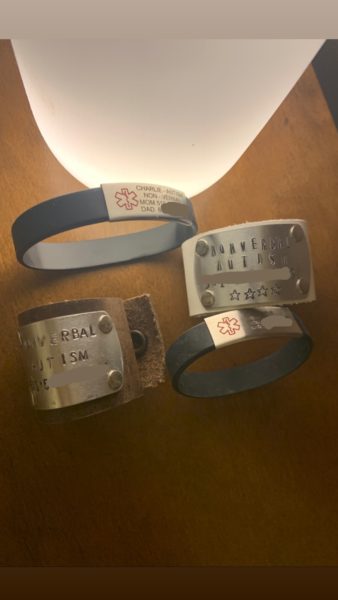 Spread the word.