What toy to get for your child with autism?
Buying toys for a child who has autism can be challenging. First of all, many children on the spectrum have restricted interests and sensory issues. Additionally, special-needs kiddos often have different skills than peers the same age as them making it difficult for us to find the right toys. For the longest time I struggled with finding toys for my son, he didn't care about anything but Curious George books and movies. He was also perfectly satisfied just lining up his cars – or random household items – all day long. Now, my biggest struggle is finding toys that fit Charlie's skills. Most toys have an age recommendation on them but they rarely fit Charlie's abilities. This company called SimplyFun has a great advanced search feature on their website that lets parents search for toys that fit their children's interests and skills.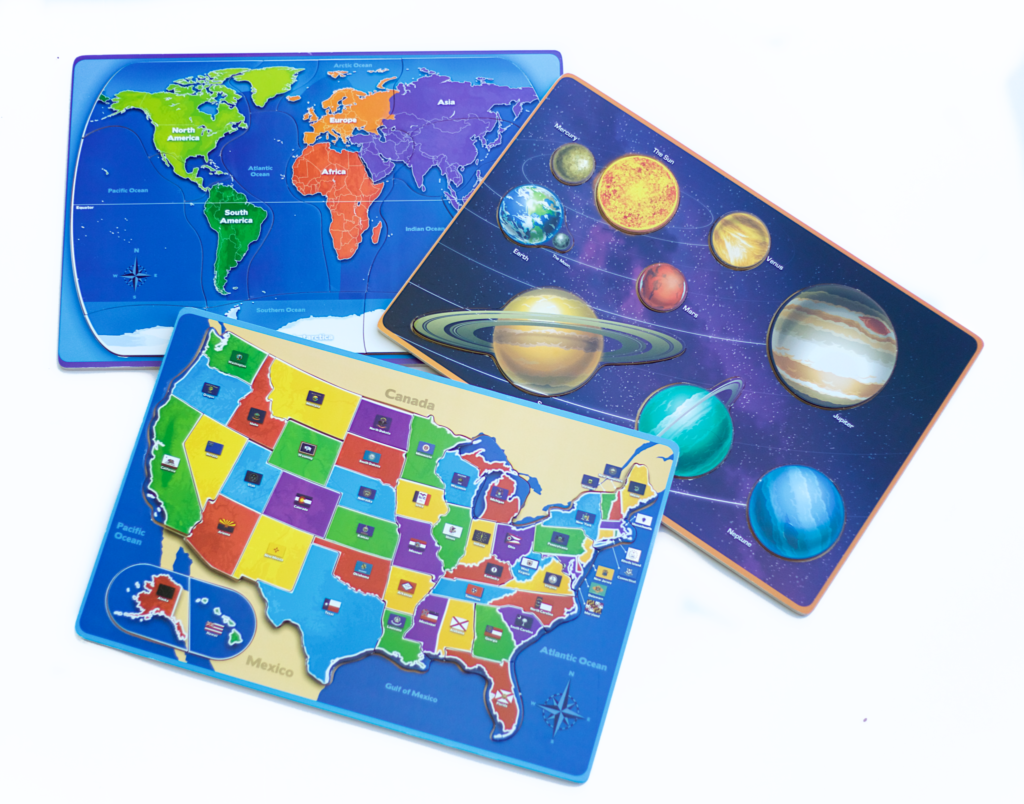 I love SimplyFun' mission
"We've had our game content independently reviewed to identify key skills developed and other content that ties to U.S. national and state core standards, Head Start domains, suitability for special needs including suggested modifications in game play to make the game more accessible, as well as for eleven characteristics of autism, indicating for each characteristic whether the game is appropriate and/or providing strategies for developing compensatory skills.
I used their search feature for Charlie and got two toys. One of Charlie's strength is "visual skills" so the shape sorter and puzzles were great for him. They also allow him to learn while playing without getting too frustrated. Often times the toys he has access too are too advanced for him so he gets easily frustrated with them. He still needs help to do the puzzles on his own but its something he's now working on with his therapists. I'm myself very interested in planets, geography, and the United States so this set was just perfect! The puzzles are made of wood and they're large.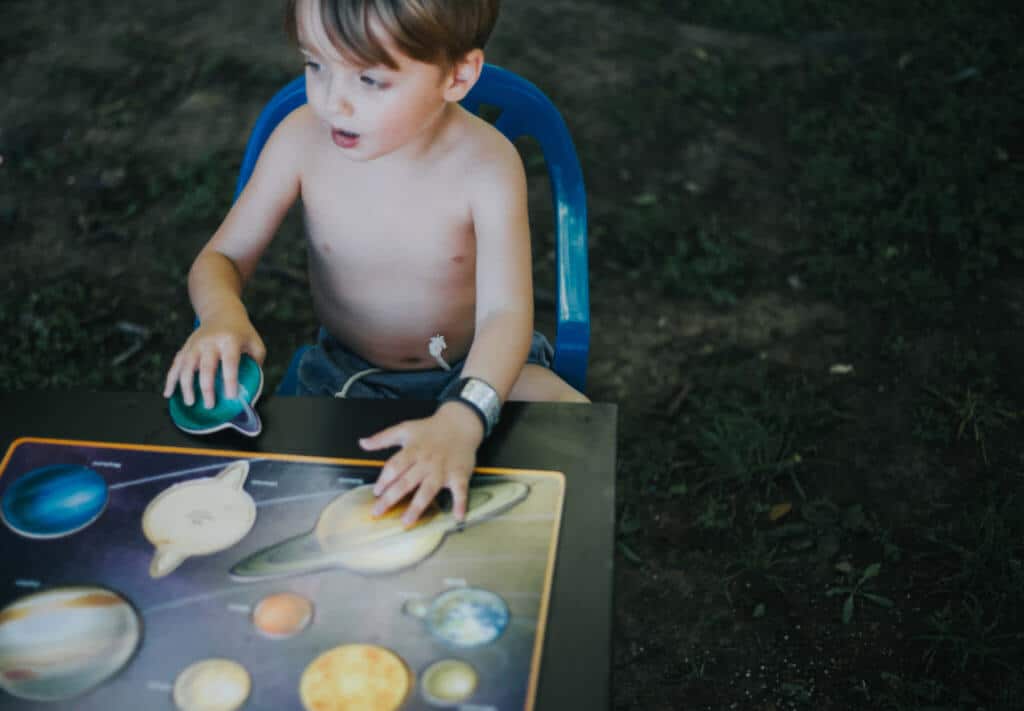 So what kind of toys are good for autistic children?
Our therapists recommended cause and effect toys. These toys are stimulating for children with autism because it gives them the ability to influence their environment. They press a button to get a reaction. They're great for children's development in general, they also help with coordination and can be used for play between the child and his parents. Eventually, they can help with social interaction. For instance, by taking turns with the toy, family members and therapists can share an enjoyable moment together.
Toys that simulate Imagination
Other great toys for children on the autism spectrum are toys that encourage imagination like the Digger Dog Puppet. If your child is verbal, another great game is called Family Stories. If you take a look on the SimplyFun website you'll see that each toy has a description and an explanation to what skill the toy will teach the child. Additionally, the description shows you how to use the toy and what age and what skill the child needs to get the most of of it.
Fine motor toys and sensory toys
Many children on the autism spectrum struggle in the fine motor skills area. We got a shape sorter. It's cute and made out of wood and it can help with taking turns in addition to fine motor skills. They have other toys that to teach kids pre-school skills like the days of week and months. Charlie isn't too much of a "sensory kid" compared to other kiddos on the spectrum but there are many toys out there that will allow your child to discover new textures and/or provide sensory input.
There's a toy made for your child!
If you didn't find anything on this amazing website. Here are a few of Charlie's favorite toys that you can find on Amazon. This popping toy is great because it's a cause and effect toy, Charlie loves it! He also likes music books and toys that make sounds like this Polar Bear book and his all time favorite: this music cube, he brings it to bed every night.  Next on our list is this swing nest and this puzzle from SimplyFun. These are all great toys for kiddos on the autism spectrum.
How about you? What toys does your special-needs kiddo enjoy?