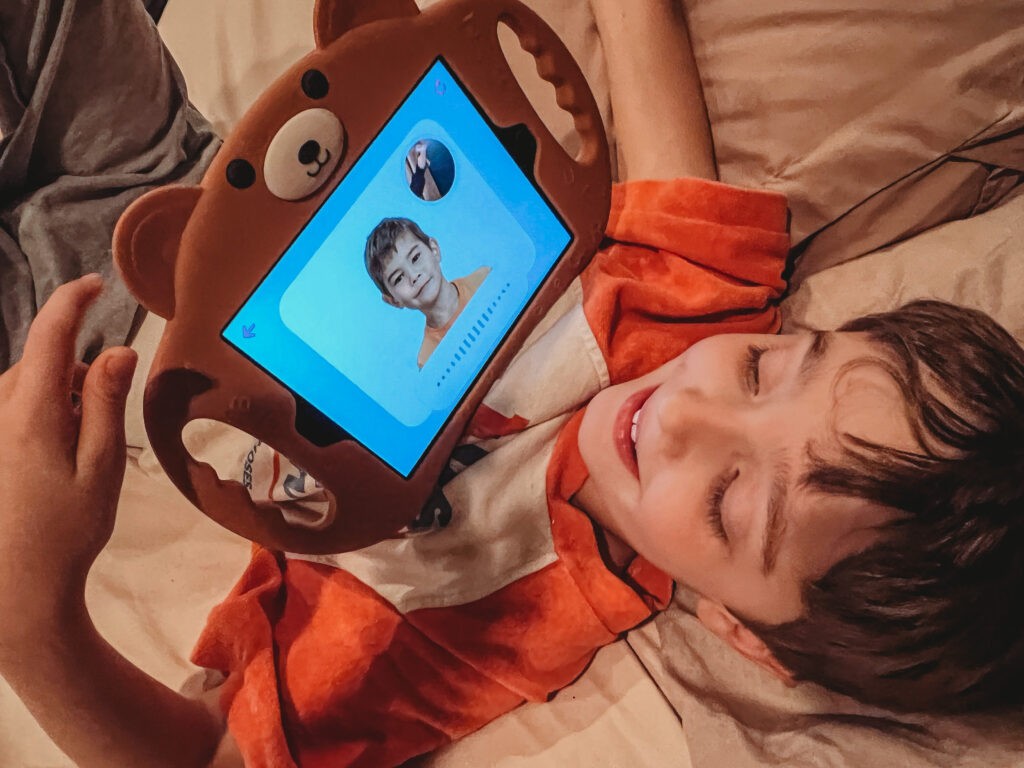 I wanted to share with you this awesome app, I just got for Charlie: Sago Mini. It's a speech learning app that can be a great tool in speech development. When it comes to learning, Charlie's always responded well to technology. For instance, PECS was extremely frustrating for him but within a few weeks of using an AAC app on his iPad, he'd independently grab his tablet to tell us what he wanted. Contrary to popular belief, research shows that an AAC device does not discourage kids from talking, in fact, it helps them. Kids hear the word every time they use their app to communicate and that's helpful in learning to talk. So this new app, Sago Mini, is not a method of communication but rather a way to encourage kiddo's speech development.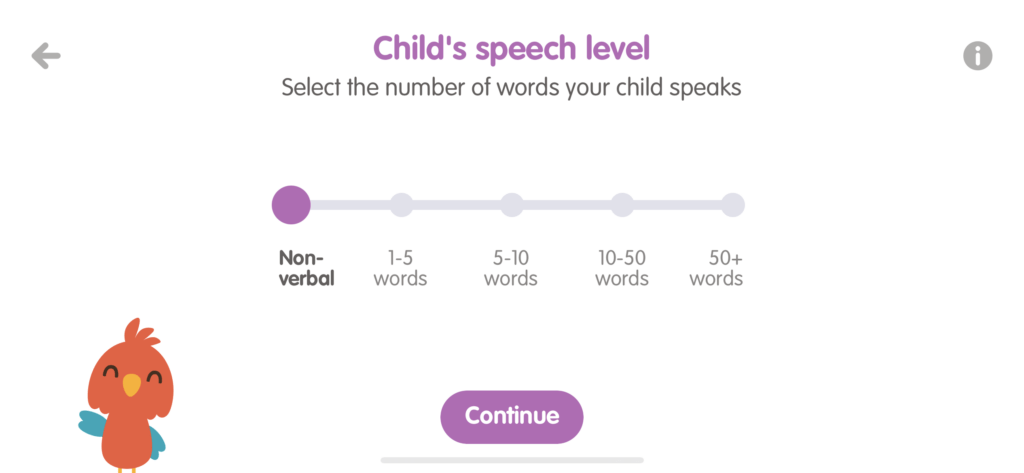 Autism and the Sago Mini Speech App:
The app Sago Mini is super user-friendly. I like apps to be easy and straightforward, and this one definitely meets my expectations. Additionally, I find the design appealing, which is always a plus. I love that it's personalized for your child's needs. Before getting started, they ask about your child's age, speech level, and diagnosis.
How is the Sago Mini app helpful for speech development?
That's the important question, isn't it! Charlie spends hours in speech therapy every week, and one of the things they work on is repetition. The speech therapist will model a sound or word and then asks Charlie to repeat it. Simple! Here's the thing, Charlie is stubborn, he's 9, still mostly nonverbal and if he's not interested in something, he won't do it. He'd much prefer to repeat a word after a child on his iPad, rather than a real person in front of him. I'm not saying the app replaces speech therapy, it doesn't, but it's a great supplement.
What's the content of the app?
The Sago Mini First Words app has many different categories in practice mode like animal sounds, colors, and vehicles. Then, you can start your child on the "real thing". It will start with certain sounds, for Charlie the first sounds were hhh and mmm. M has always been difficult for him. He'd call me "Poppy" instead of "Mommy", he's had a few successful M sounds last week and I'm super proud of him. Kiddos start at Level 1, and keep going up in levels as they progress.
I can't recommend this app enough. The concept is simple, yes, but it works. It keeps children engaged, and repetition is essential for speech development. Honestly, this app would be useful with babies, and kiddos who have other diagnoses, not just autism. They have over 27,000 reviews on the App Store.
Give it a shot and let me know what you think in the comments!
Download the Sago Mini app here