This post was sponsored by Stretch Island as part of an Influencer Activation for Influence Central and all opinions expressed in my post are my own.
How's everybody's holiday shopping going? I'm mostly done shopping for Charlie and Jude but I still have a lot of presents to buy for family and relatives. I'm not gonna lie, it's stressful for me to go from store to store to find the perfect gift, especially when the kiddos are with me. They get hungry easily and we usually end up buying a random snack full of sugar at the grocery store. Well, not anymore! This year I decided to be proactive and pack a snack bag before heading out the door.
Being hungry is one of the main reason why Charlie and Jude throw tantrums when we're out. Needless to say, now I always make sure we're prepared. You've been there, right?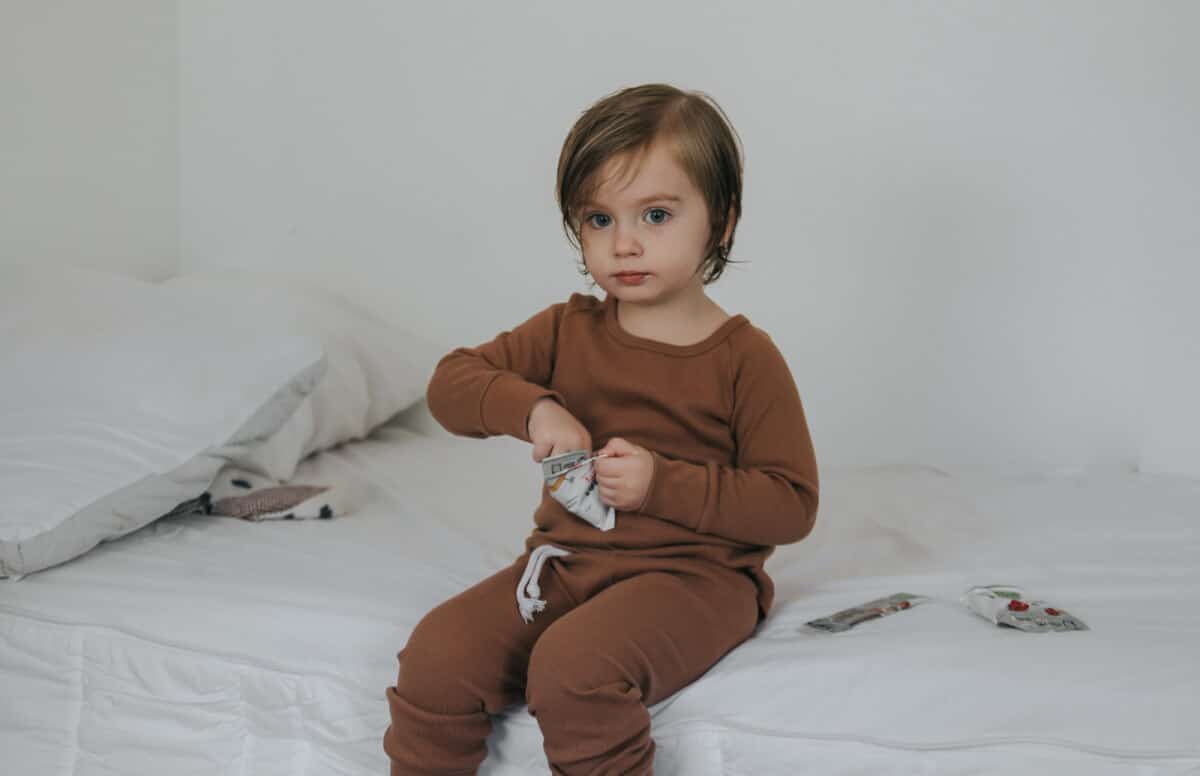 Convenient and yummy snacks on the go
I've become a pro at finding snacks that are yummy, convenient, and healthy. I used to great snacks like bananas and apples but I've found that Charlie and Jude don't really enjoy them on the go. Not to mention that once in while, I'd forget about a banana in my bag and, well, let's just say that bananas don't do well when left on the bottom of a diaper bag.
My favorite yummy and convenient snack of the moment is Stretch Island Fruit Snacks. I have to pack extras, though, because I'm guilty of eating them too. It tastes like candy but it has 0g added sugar. Simply amazing!
Why I choose Stretch Island snacks?
The main reasons are two: because the kids love them, and because they're not just empty food. Charlie and Jude are picky so when I find snacks that they like, I stick to them. Like I said, the key thing here is that Stretch Island Fruit Leathers and Organic Fruit Strips contain 0g added sugar. All of the sugar in Stretch Island fruit snacks comes naturally from fruit puree concentrates and fruit juice concentrates (check the packaging's nutrition panel for calorie and total sugar content).
We don't have the boys on a zero sugar added diet but it's something we're mindful of when feeding them. I notice right away when they've had too much sugar because they start acting hyperactive and they run everywhere. It's not a myth!
Stretch Island Fruit Snacks are made with 100% fruit ingredients and are always Non-GMO Project Verified, vegan, and gluten-free. Plus, the Fruit Strips and Fruit Bites are USDA Organic too. They've been made the same way for more than 40 years with a focus on simple ingredients and minimal processing.
My only issue is that they are addictive. I end up eating them if the boys don't eat them when we're out. Oops…