My wife got me a Diono for Father's Day. She knows how much of a car enthusiast I am, and she thought I would love the look and how compact it is. It fits in my Golf GTI perfectly, and you can even fit 3 next to each other in case we ever need a third car seat. I expected this car seat to be like the others we've owned: good, but unremarkable. I was wrong. Here's why I was wrong, and why every new car seat I buy will be a Diono.
Diono: 5 reasons why this car seat has made me regret every other car seat I've ever bought.
1 – Rear facing limit
It has an astonishing 45 pound upper limit for rear-facing. Charlie is 4-and-a-half years old and could still be sitting rear-facing in this thing.

2 – Heavy and sturdy
It has an amazingly heavy and sturdy feeling to it. We've bought cheap car seats in the past that you could lift with one finger. This one is not like that. The Diono feels expensive like a piece of professional equipment that's built to be effective and last a long time. Also, it folds in half and is certified by the FAA for air travel, two features I've never seen on a car seat before.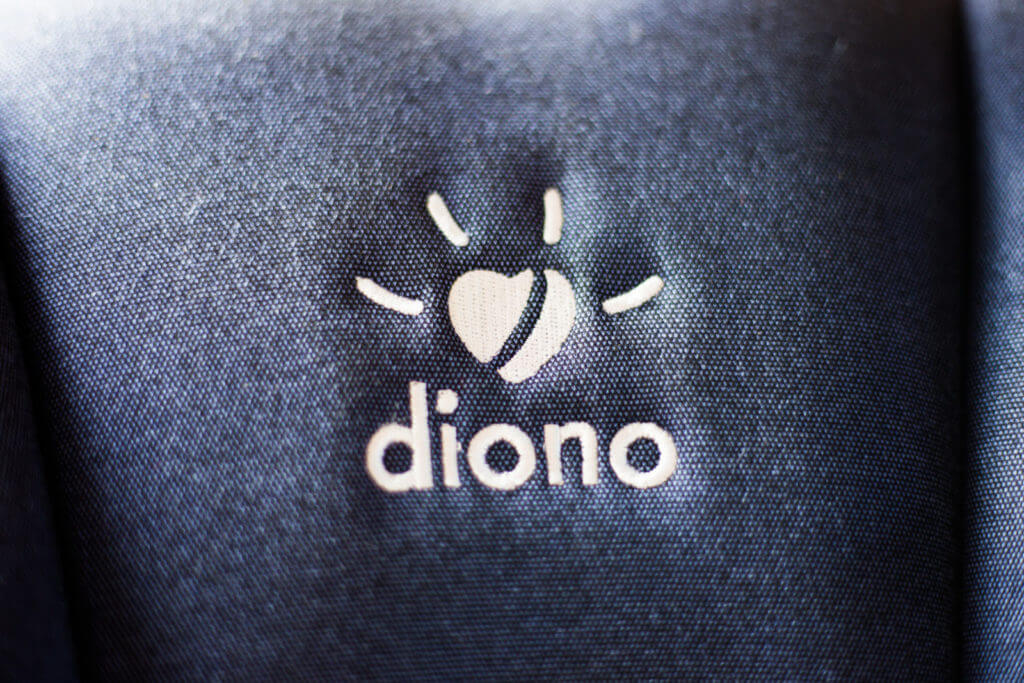 3 – This one's a twofer.
First, it doesn't have wide arm-bolstering that you'd normally have to lift your child over to place them in the seat. You can slide them in from the side. Don't worry, though, there's still a cup holder attachment. Second, because of this narrow footprint, you can fit three Dionos across in the backseat. Or, if you drive a sports car with small back seats, this should fit well into that too.

4 -Safe Stop®
This one is something you'll notice when setting up the car seat for the first time. When you follow the two shoulder belts through and down behind the backrest, they're normally just solidly anchored to the adjustment strap between the kid's knees. But on the radian rXT, the shoulder belts first connect to a small energy-absorbing strap that in the event of an accident, allow the shoulder belts to stretch forward very slightly to reduce the effect of the child's head snapping forward relative to the body. It's called Safe Stop®, and I will never buy another car seat without it. It's like one of the systems that keeps racecar drivers safe during 200mph crashes.

5 – Comfort
And finally, the shoulder straps themselves. In the Diono your child will not have a sharp-edged, thin seat pressing into their chest and neck. The part of the straps that contact your child there have the thickest, most plush, expensive-feeling gel padding I've ever seen on a car seat. Perhaps it's just for safety, adding another layer of suspension to what the Safe Stop® system already provides. But no matter what, it makes the straps comfortable enough that your child won't at all mind when you tighten those shoulder straps properly tight to the appropriate, safe level.
Again, I didn't expect to especially impressed here, but this radian rXT is the real deal. If you haven't experienced a car seat like this firsthand, you just don't know what you're missing. I didn't. I thought the differences were with gimmicky features, brand recognition, or cosmetic charms (this one's available in seven colors!), but there's a truly substantive benefit to using a car seat like this Diono, and I recommend you do just that.