Thank you Stonyfield® Organic Kids® for sponsoring this post and for helping us celebrate Earth Month.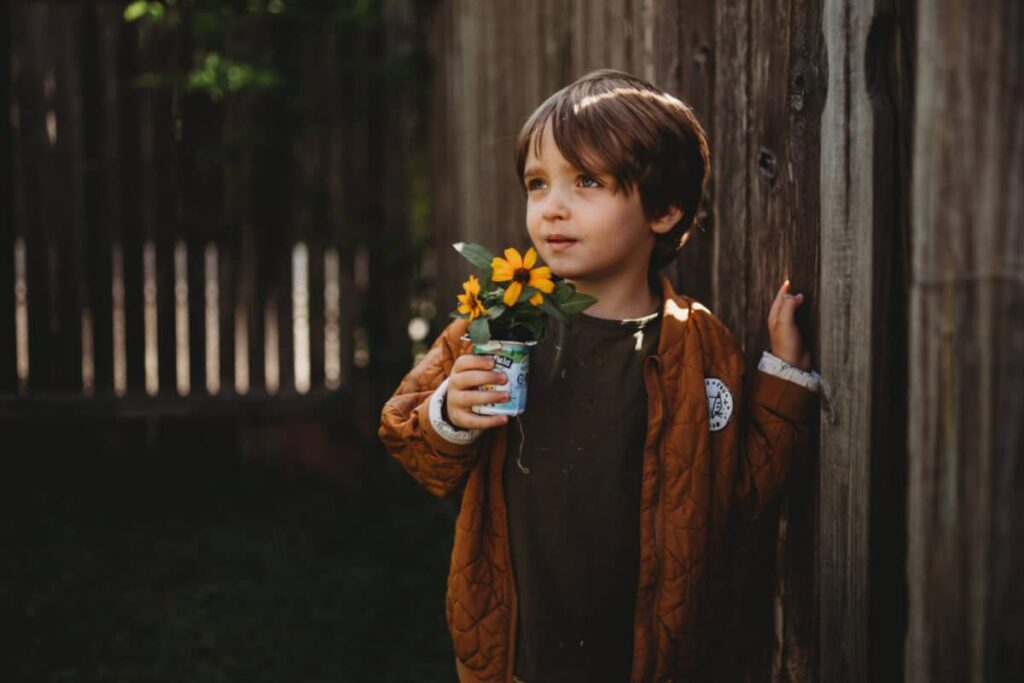 Earth Month
Did you know that April is Earth Month? More specifically, April 22nd is Earth Day, and on this day various events are organized to show support for the environmental protection of our one and only planet. This year's main focus is to end plastic pollution. We try to be environmentally conscious all year long, but this year I wanted to do something special to celebrate Earth Day. I've always loved gardening, and the boys love flowers so we decided to make little flower pots with our Stonyfield® Organic Kids® plant-based yogurt containers to teach them how to care for a flower.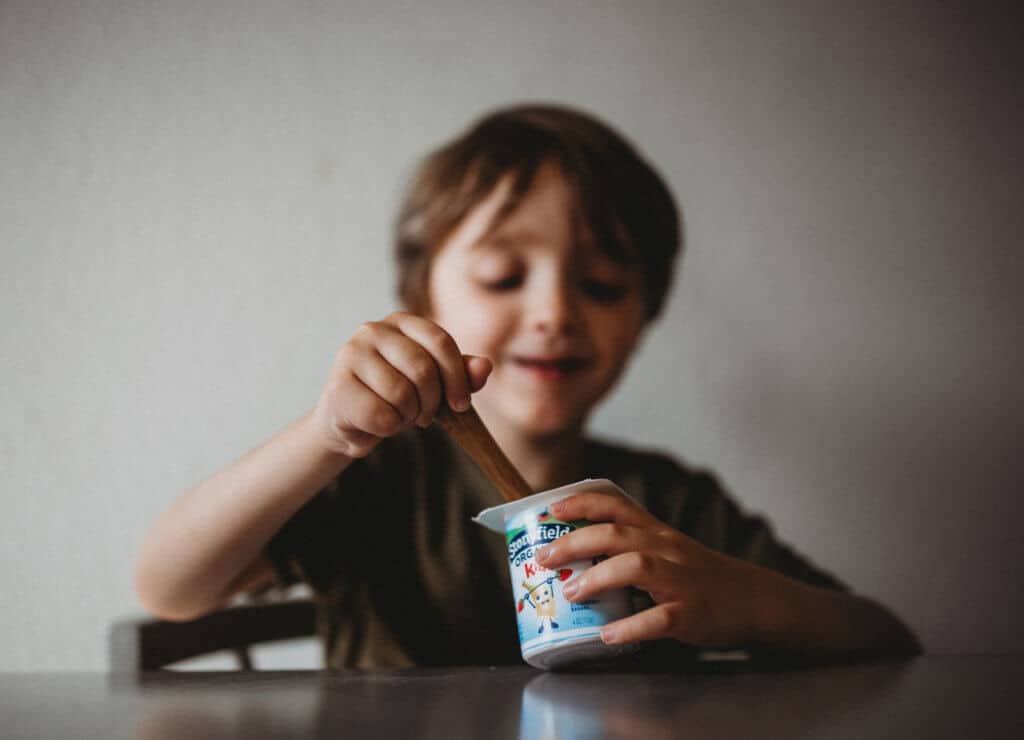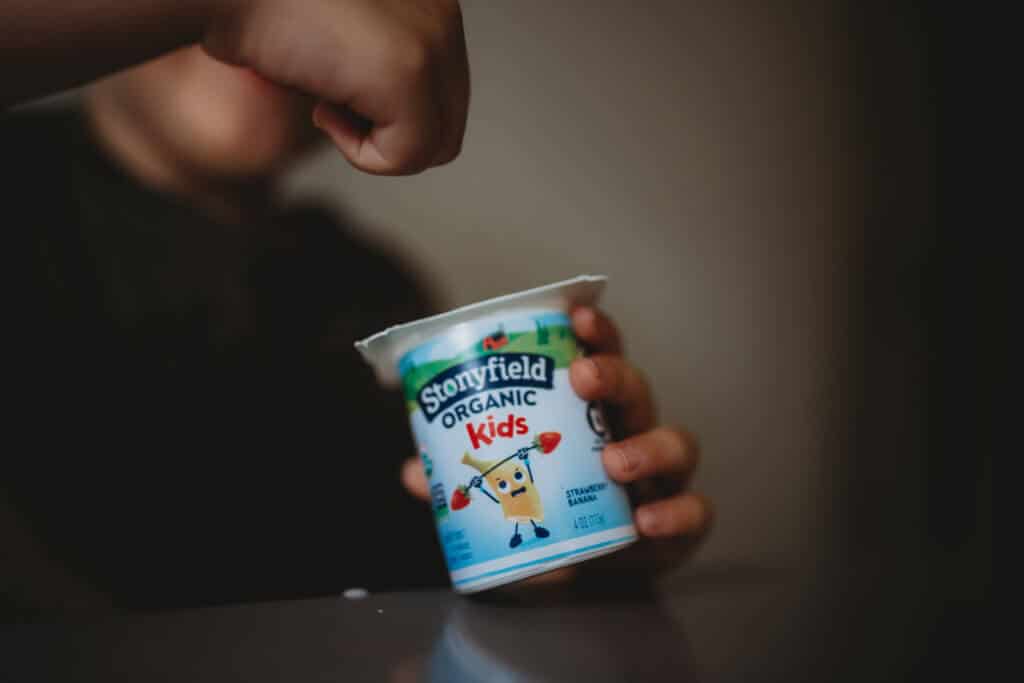 Yummy organic eco-friendly yogurts
Charlie and Jude love Stonyfield® Organic Kids® , and I love giving it to them. So many other brands are just packed with added sugar but the Stonyfield® Organic Kids® yogurt has 25-40% less sugar than these leading kid's yogurt brands. Additionally, they're non GMO Project Verified, with no high fructose corn syrup, and as the name says, organic. I love that they're organic because it means no toxic persistent pesticides. Oh, and Stonyfield® Organic Kids® yogurt is available in pouches and tubes too which makes it a convenient for wherever the day may bring you. We love to take road trips during the summer and it's a perfect treat for the car.
April is Earth Month but it's also Stonyfield's "birth month!" They've always been on a mission to work on a healthy planet. Stonyfield® Organic Kids® yogurts are made from plants! Cups made from plants have a lower carbon footprint and are better for the environment than petroleum based plastic cups. For that reason, they were the perfect choice for our DIY flower pots.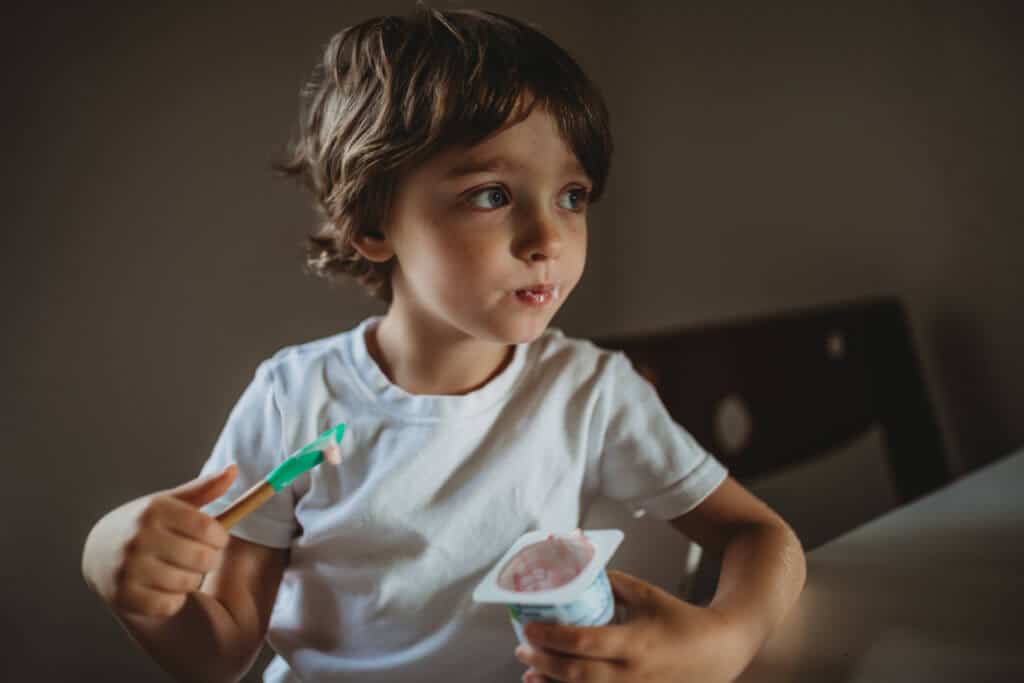 DIY Stonyfield flower pots
I don't often do activities like this with Charlie so it was really nice to do this together. We went to the store and chose flowers and seeds. Charlie picked yellow flowers. For this DIY, we used an empty container of Stonyfield® Organic Kids® yogurt because they're plant-based and it just felt right for our project.
---
You'll need:
Empty Stonyfield® Organic Kids® container

Scissors

Soil

Flowers and/or seeds

Tray or plate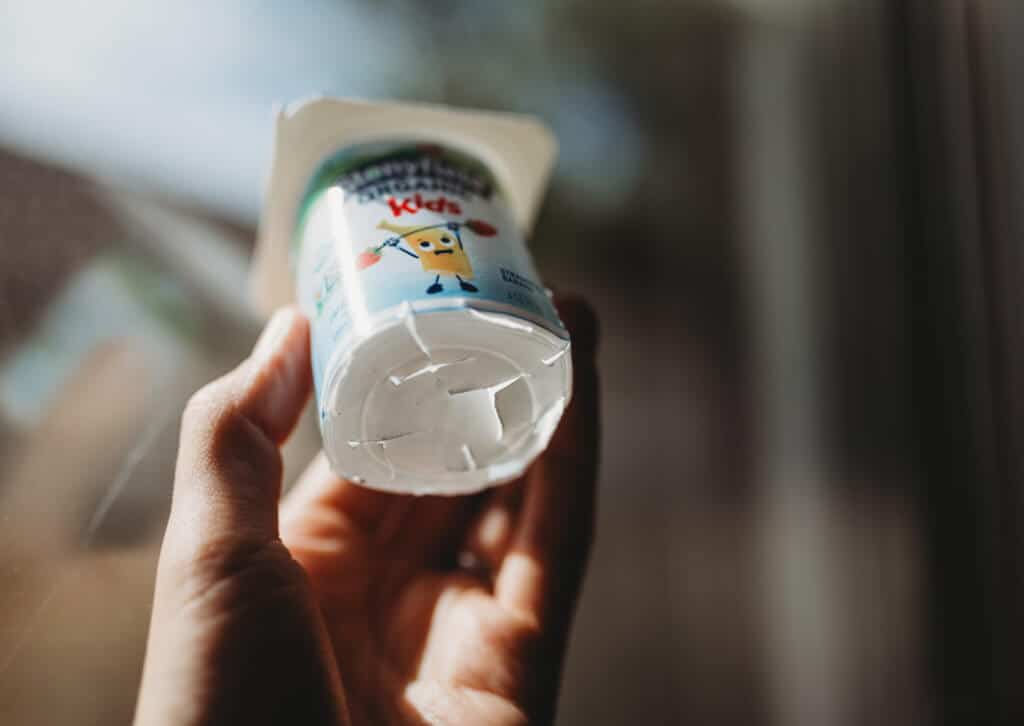 Instructions:
1 – Have your child eat a Stonyfield® Organic Kids® yogurt. Charlie obviously loved this step.
2 – Rinse the empty yogurt container with water.
3 – Slit a few holes at the bottom of your yogurt container so the water can drain.
4a – If transplanting a flower, place the flower's roots system in the container and pack the rest with soil.
4b – If growing seeds, fill your yogurt container with soil and place seed centrally slightly under the top of the soil.
5 – Put your flower pot near a window on a tray or plate so the water can collect underneath without spilling.
6 – Teach your child how to water it and care for it.
That's it! It's so easy, and so fun.
---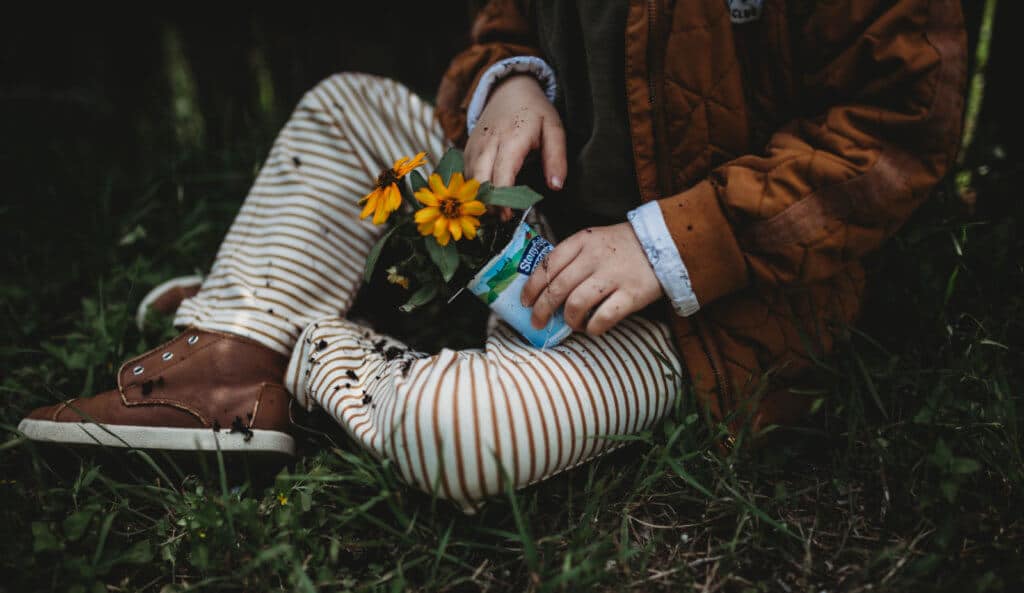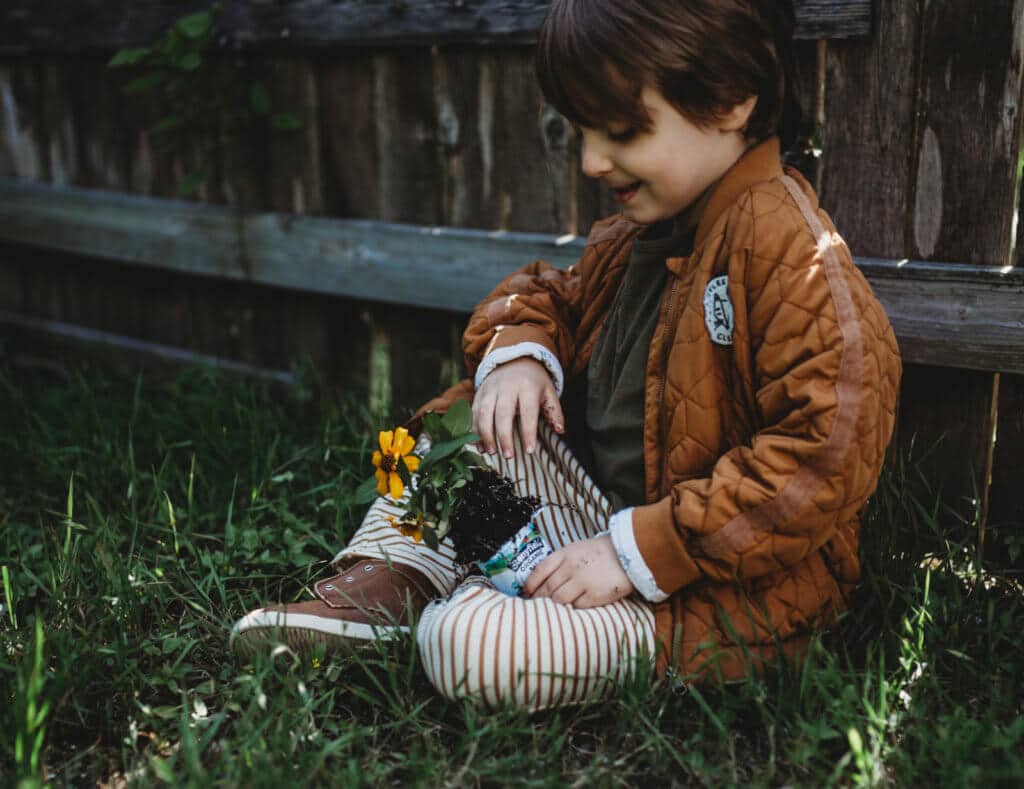 With this DIY, I wanted to teach the boys how to take care of a flower. Jude knows to water the flowers before we sit down for dinner every night. This is a perfect and easy DIY for Earth Day that has the added bonus of including a delicious snack as well as teaching your preschoolers about small responsibilities.
Head to your local grocery store to pick up a wholesome snack for your kiddos and to try this fun DIY flower pot.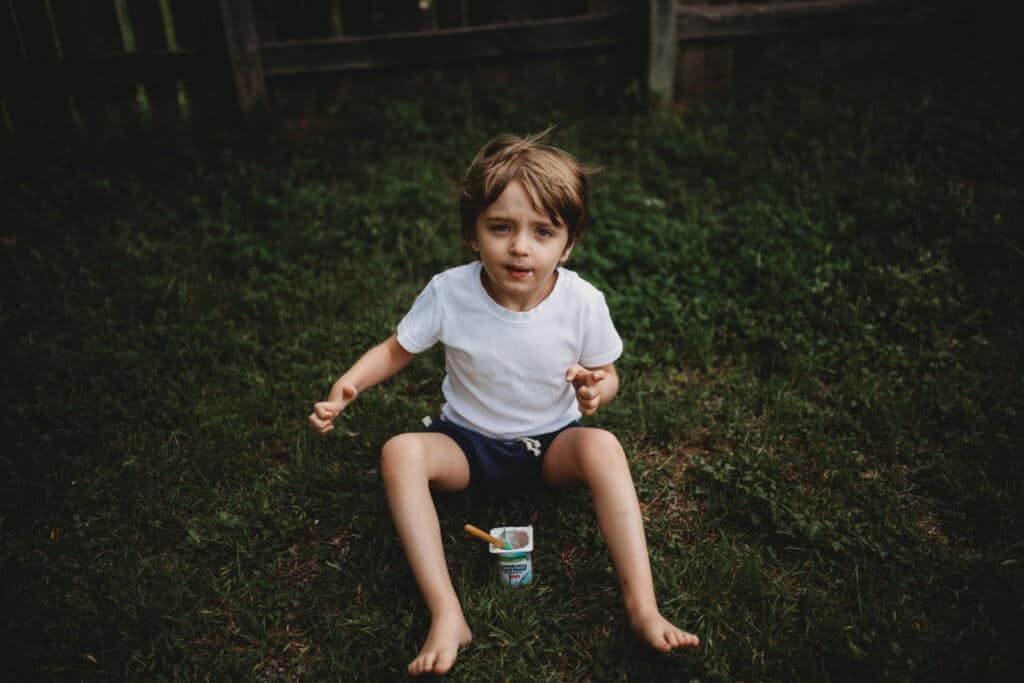 This is a sponsored post written by me on behalf of Stonyfield