Find structure with a visual schedule
The pandemic has been hard on everyone, but autistic kiddos who strive on routine are hit especially bad. A month ago, we made the decision to put Charlie back in therapy with added safety measures. The effects of him being out of therapy became more destructive than the risk of having him in. Jude's been having a hard time out of school too, so we decided to make the boys a wooden visual schedule to get some structure back into their lives.
How to make a wooden visual schedule
Materials:
Digital images — I got some from Etsy that I loved the look of, and got them printed.
Laminator + laminating sheets
Magnetic tape
Wood — in my case, 5″ wide, 18″ long, and 0.75″ thick.
Scissors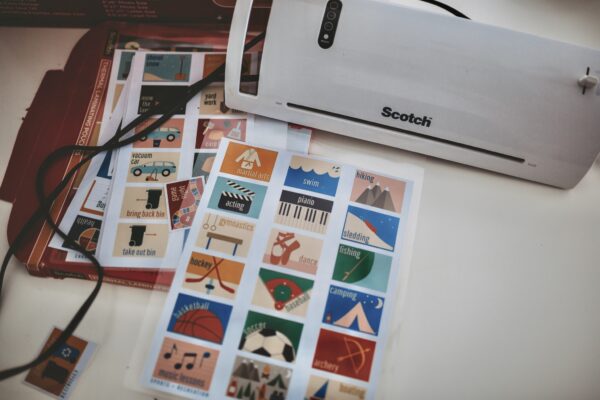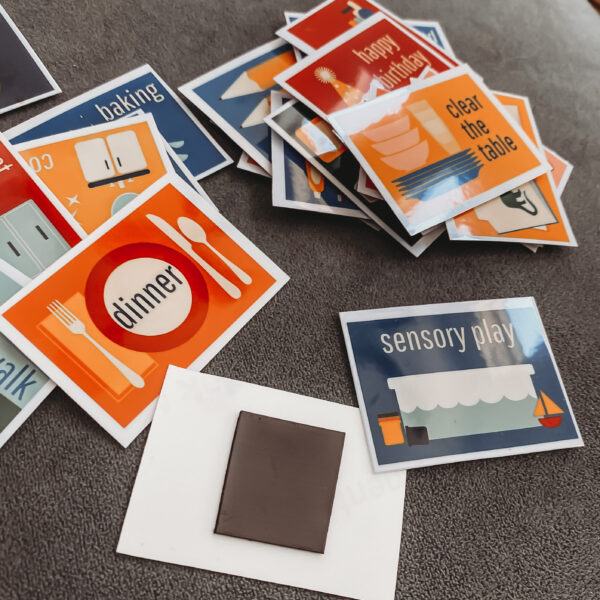 Instructions
Print your photos so they're roughly 2.5-3″ wide, as many on each page as will fit
Laminate the full page
Cut the individual cards out
Add magnetic tape to the back of each card, down the center from top to bottom
Add a long strip of magnetic tape down the center of your piece of wood, leaving room for any writing at the top
Stick some cards to it, 'cause you're done!