What Happens to My Autistic Child After I'm Gone?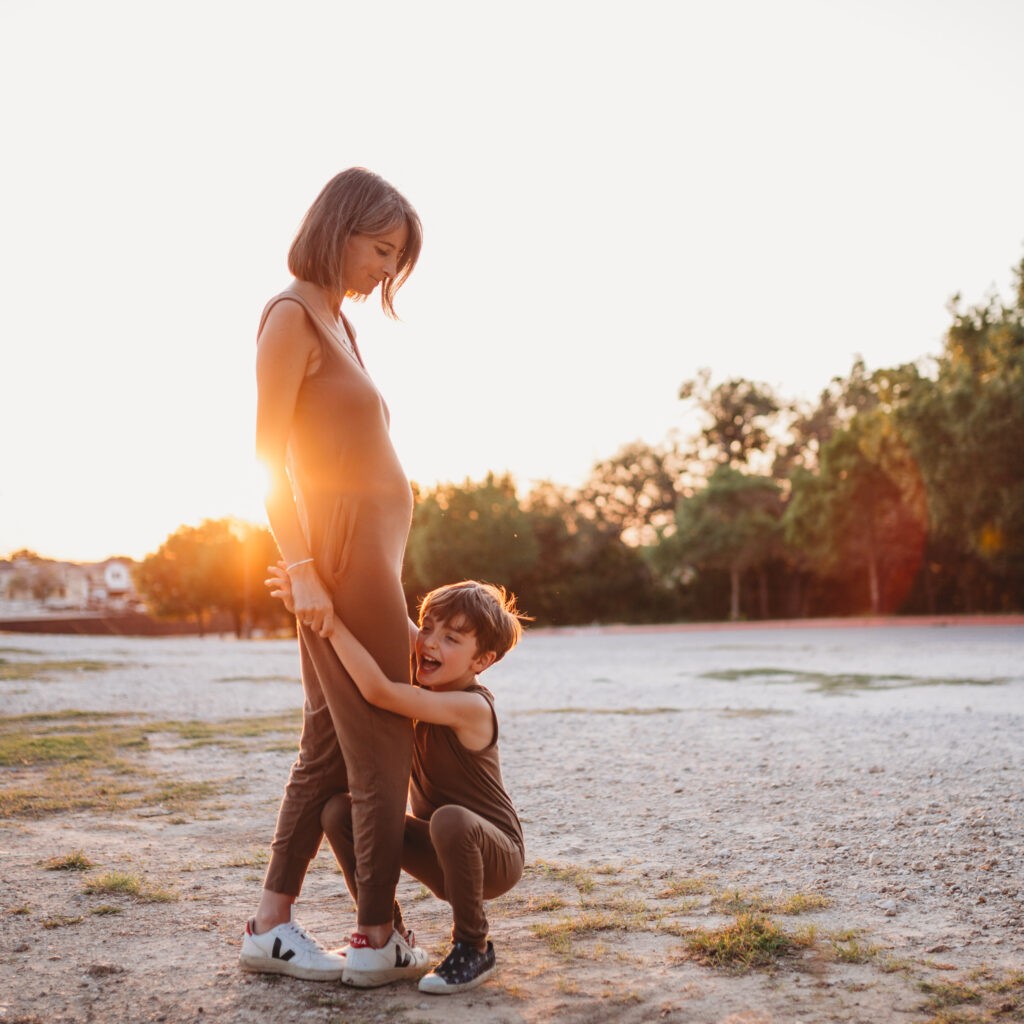 Eileen Lamb, founder of The Autism Cafe, was referred to Hope Trust by her Certified Financial Planner, Andrew Komarow, of Planning Across the Spectrum. She is an amazing mom to Charlie, a beautiful little boy with the most contagious laugh, and Jude, who loves math, cooking, and is the best little brother to Charlie. Eileen is always asked by her readers, "What happens to my loved one with special needs when I am no longer here?" The future planning process for your loved one can be overwhelming, and losing you will be hard enough in itself. Hope Trust is here today to help you start getting the plan in place, and to ensure the transition to your successor(s) happens seamlessly.
We do this by helping address the following core questions:
Where are the written instructions for a plan of care for my loved one?
Who will take care of my loved one when I am no longer able to?
How much will it cost to support my loved one throughout their lifetime?
Hope Trust: Plan for your autistic child's future
Through our technology platform, caregivers can document critical information about their loved one across a wide spectrum of topics including mental health, physical health, education and employment, early childhood, financial, legal, likes and dislikes, tips, and tricks, and so much more. Knowing and understanding this wealth of knowledge will prepare your successor caregivers for the critical role they're stepping into. The comprehensive life care plan that you create for your loved one becomes the guidebook for others, whether it be family members, friends, providers, or other professionals, to utilize and collaborate on, and carry out your loved one's needs.
Once the plan is in place, the next step is bringing in your loved one's circle of support (team of experts, professionals, and supporters) to put it efficiently and effectively into practice. Appointing the right trustee and guardian are big decisions for you to make and finding an attorney to help with your estate plan is key. Our platform allows for user to be invited in and granted individualized permissions to see (or not see) aspects of the plan that are most appropriate. Every user is connected to the beneficiary's portal with the same goal: to best serve your loved one and make sure they are taken care of. The circle of support players can communicate together, have the same necessary information at their fingertips, and implement the plan to provide the best support.
Determining the cost of your autistic loved one's future care can be complex
Because determining the cost is so complex, it's encouraged that you work with a financial planner, accountant, and estate planning attorney who are well versed in the special needs space to come up with the appropriate funding plan (Hope Trust can also help in your search for this professional). When beginning your financial plan, you'll need to keep in mind that some, or all, of your loved one's care, is provided by you at little to no cost. When you are gone, their expenses will increase, not only because of cost-of-living increases but because someone else will now have to provide those expenses for a fee. Through Hope Trust's "Meet Your Trust Objective" (or MYTO) calculator tool, we can help you capture any grantor or trust assets, the beneficiary's income sources and government benefits, build out an extensive monthly budget and project future costs, and calculate what the funding gap is, with and without benefits. This tool allows you and your team of professionals to determine the most appropriate funding plan for your loved one's special needs trust.
A sample MYTO calculation is shown here: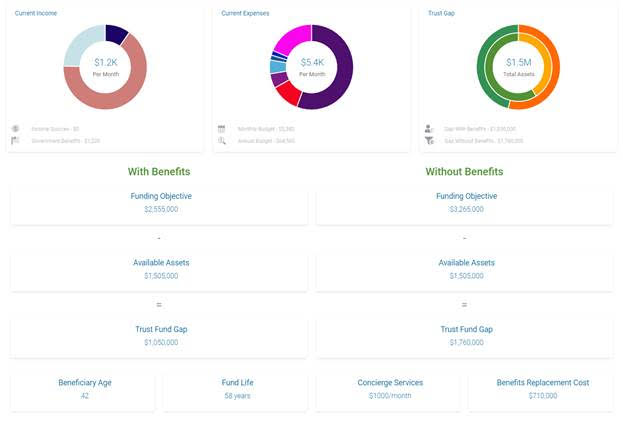 It's completely normal to feel overwhelmed and anxious about the planning process for your autistic loved one's future.
However, by taking action today and getting your plan started it will help ensure that your wishes and desires are carried out by your successors when you are gone.
One Hope Trust user shared:
"The process took a little time and some effort, but the amount of weight that has been lifted not only from me but my entire family, has been profound."
For more information on ways we can assist, please visit the Hope Trust Website: www.HopeTrust.com
and Planning Across the Spectrum: Planningacrossthespectrum.com
Hope Trust Discount Code
Use code: AUTISM_CAFE_DISCOUNT for one FREE MONTH. You won't regret it!