This is a sponsored post written by me on behalf of Marvel. All opinions are entirely my own.
Every morning, I pack the kids' lunchboxes before they go to school. It can be difficult to be on time when you have to get two children ready for school so for that reason, I like anything that helps me, and makes my life as a mom of two boys easier.

I'm always on the lookout for easy-to-pack and tasty snack solutions for the boys, and I found one we all like, Marvel Spider-Man String Cheese.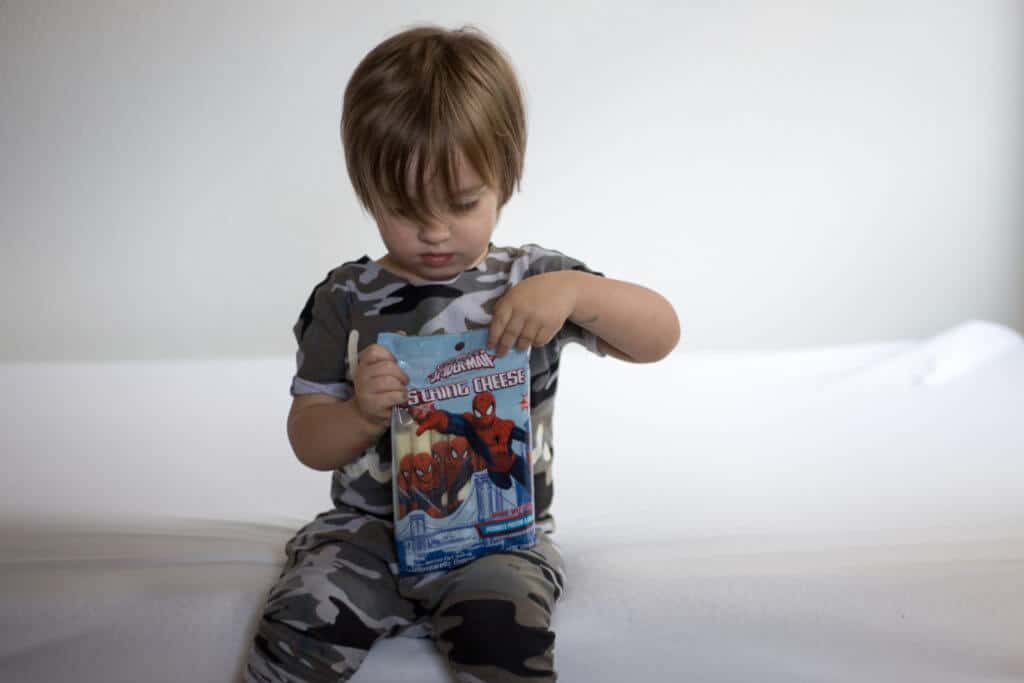 Our morning routine
Mornings can be difficult at our house. Let's just say that Jude is not a morning person. He wakes up instantly and expects all of us to as well, and he can get kind of grumpy if we don't. So I try to keep our routine as simple as possible to avoid the possibility of tantrums.
We wake up around 7am, and I try to get Jude to eat breakfast (even though he usually won't). We play for a little bit, I get him dressed, and then it's time to pack his lunch. If Jude is grumpy that morning then preparing his lunch isn't easy, so I have to work fast. I choose fruit, and prepackaged wholesome foods. This morning, I packed banana slices, strawberries, and Marvel Spider-Man String Cheese. Easy as pie! Jude was super excited when he saw his lunch, and I feel good knowing that he will actually eat it.

Make eating fun!
The key when your little ones are picky eaters is to make eating fun. I want to draw attention to the food to make sure they'll eat it. It's one thing to find tasty and nutritious snacks but I want my children to actually eat and enjoy their lunch.
Marvel Spider-Man String Cheese is perfect. First of all they're easy to pack. I don't have to cut a big block of cheese myself, so it's a time saver in the morning. Second of all, they're wholesome, and it's a responsible choice for kids. Marvel Spider-Man String Cheese is a great source for calcium and protein. I'm always worried about the boys not getting enough good nutrition from the foods they eat because of how picky they can be. With Marvel Spider-Man String Cheese I feel good about giving Charlie and Jude this snack, and the boys are excited to see their favorite characters on some yummy cheese.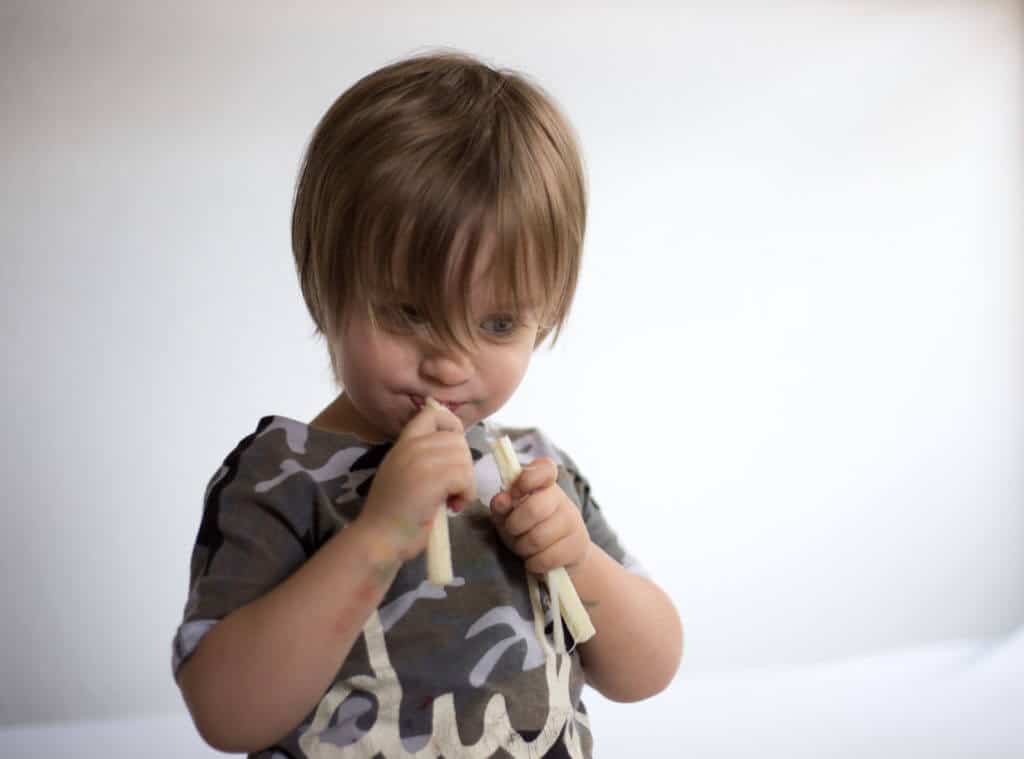 After school snack
When the boys come back from school, they are, of course, hungry again. Usually I give them a little more cheese at this point, especially if they didn't have any for lunch. Marvel Spider-Man String Cheese is an incredibly easy snack to give them as there's close to zero preparation required. As an added bonus, string cheese is not messy like many other snacks like cereal or granola bars that usually end up on the floor.
The look on Jude's face speak for itself. He loves Marvel Spider-Man String Cheese. We have an HEB only a few minutes away from our house so it's super convenient for us to pick up. I make sure we never run out. Marvel string cheese is available in the dairy section or snacking cheese section at your local HEB. You can't miss them, and actually, your children will probably notice the Marvel packaging before you do!
Right now, if you shop at HEB, Meijer, ShopRite, Giant, Tops Friendly Markets, or Wegmans, you can save $0.75 on Marvel Spider-Man String Cheese! Click here to save.
Moms, you can check out this link for kid's activities and tips: