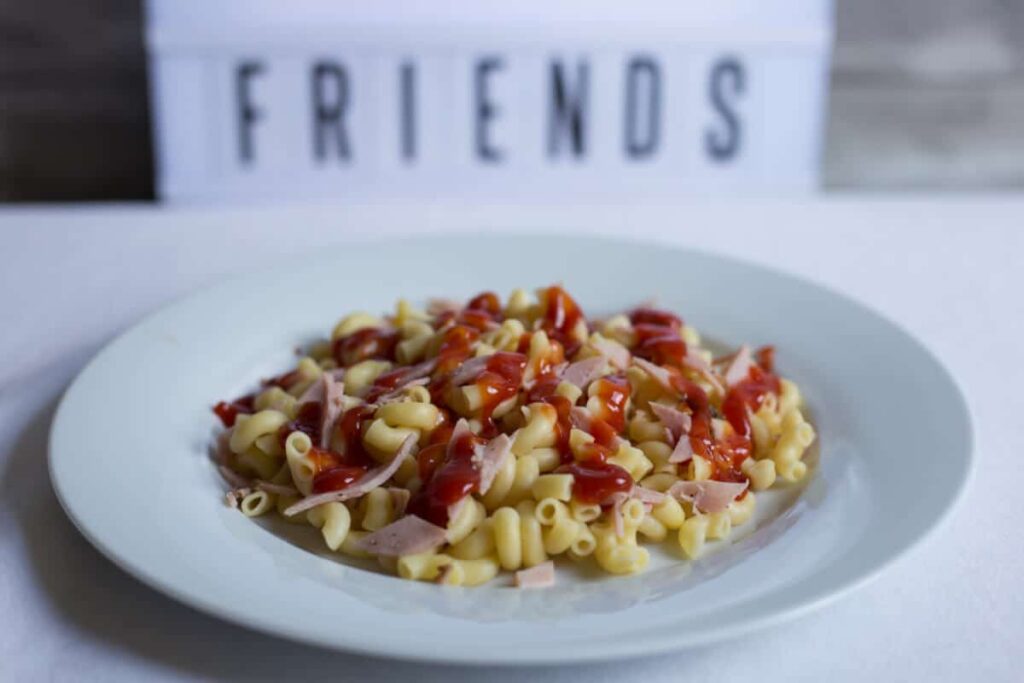 This is a sponsored post written by me on behalf of Skinner® pasta.
Did you know that August 6th is National Friendship Day?
This year, I celebrated National Friendship Day mostly just by remembering good times I've had with friends. One thing I loved to do with my friends in France was cook food together. It started when I was a child when we would make cookies and crêpes on Wednesdays. Then when we got older, we started making little pasta dishes. Pasta in its many forms is probably the most popular dish in France, believe it or not, and the first entrée I learned to make with my friends was pasta with ham and ketchup. Every American I've told about this has recoiled in horror at the thought of eating pasta with ketchup and ham. I've grown to accept that this dish may not make a good first impression but when you taste it, I think you'll like it too.
I've been living in Texas for quite some time now, and I'm very proud of being Texan. It's important to me to mix both my cultures so when I make my French pasta dishes, I choose Skinner pasta because it's the #1 pasta in Texas! They have a great variety of pasta, and everyone here loves Skinner. On top of that, Skinner pasta is great tasting, easy to cook, and the pasta always cooks evenly. It's budget-friendly, too, and you can make all sorts of recipes that are family-friendly and perfect for get-togethers with friends. Given my history, choosing Skinner to celebrate National Friendship Day was a perfect fit.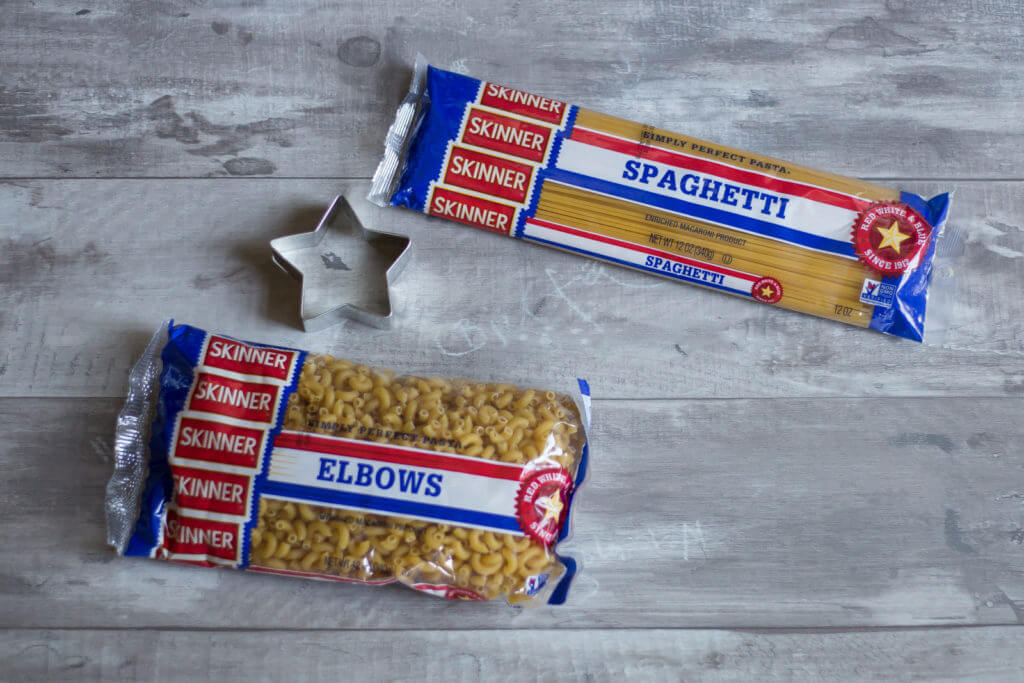 InstaCart: Easy delivery
For the first time ever, I ordered our groceries online and had them delivered to our house. It was a pretty amazing experience. First of all, I loved that I didn't have to get out of the house. Going grocery shopping with two children isn't easy so Instacart is definitely mom-friendly. It was so easy. I browsed the digital aisles, going back and forth to order my groceries without having to actually run back to the opposite end of the store after forgetting something. That's not a problem you're gonna have with Instacart. Maybe the best feature was being able to be more deliberate about what I put in my cart. I wasn't impulsively throwing stuff in the cart like I do when I'm in the store. The experience was very deliberate and measured. They also had all my favorite products just like if I was there in person, like Skinner pasta. My order was delivered within 2 hours and everything was in great condition. An A+ service if I do say so myself.
If you too want to try it out, now's your chance. In honor of National Friendship Day, Skinner is partnering with Instacart to provide free grocery delivery for customers only in Houston, Austin, San Antonio, and Dallas. You get free grocery delivery if you order just a single Skinner pasta package. Customers who don't qualify for free delivery (e.g. Instacart Express Customers or first time customers) will receive $5 off their order. Deliveries must be $35 or more to quality for free delivery or $5 off. Yep, pretty cool!

Pasta with ketchup and ham
After InstaCart dropped off my groceries, I decided to make my French-inspired ketchup and ham pasta dish with some Skinner Elbow pasta. If this dish doesn't sound great to you but you have little kiddos, try making it for them. I bet it'll become a fast favorite. My husband was reluctant at first and thought it was the weirdest thing ever but he likes it now too! This dish made everyone happy on National Friendship Day. Here's the recipe:
Ingredients:
4oz of

Skinner

Elbow Pasta
Ketchup
Ham
Directions:
Follow directions on your

Skinner

Pasta package to cook pasta.
While it's cooking, cut two or three slices of sliced ham into small pieces.
Drain pasta, and plate it.
Spread pieces of ham evenly around the plate of pasta.
Squirt a small amount of ketchup across the top of the dish.
Stir and enjoy!
Fun Sweepstakes
Got a Bestie? Win a Texas-sized getaway! Visit HowdySkinner.com to enter for your chance to win a three-night stay for you and a friend at the Marriott Marquis Houston including airfare and $500 spending money to enjoy the city's sites, restaurants and attractions. Other prizes include a membership to Care.com and $500 to give you more "me" time by covering your dog walking, babysitting, and housekeeping services, or free pasta for a year for you and a friend. Sweepstakes kicks off on National Friendship Day (8/6/17) at 12:01 a.m. CDT; ends 9/6/17 at 11:59:59 p.m. CDT Visit HowdySkinner.com to enter and see official rules.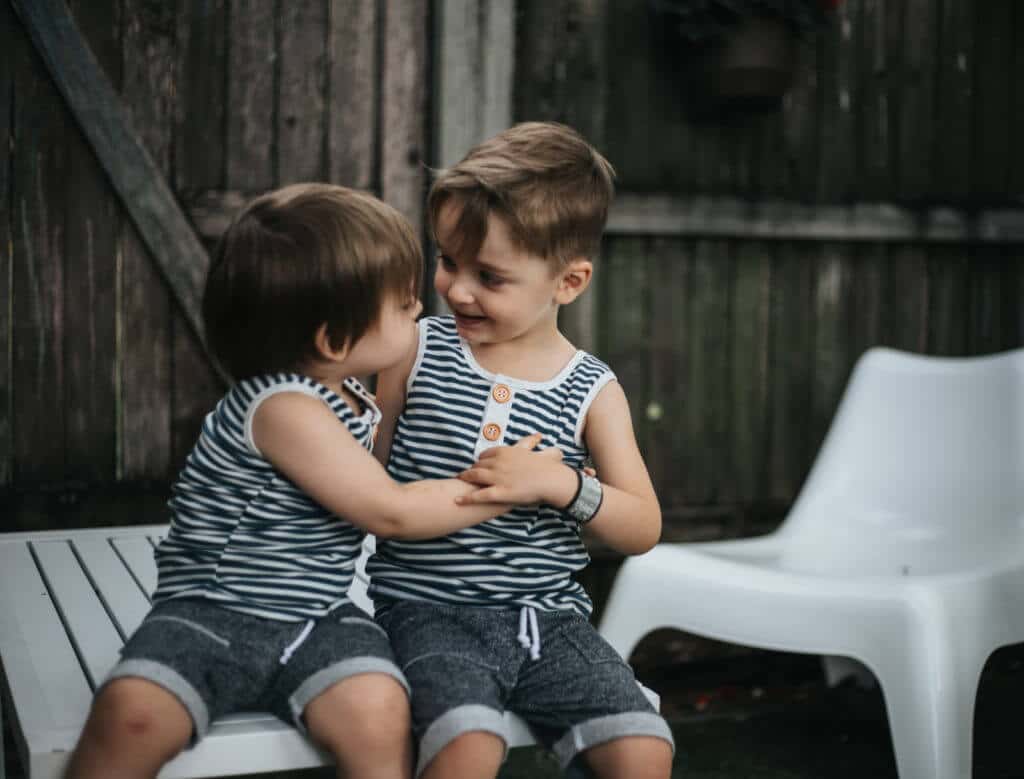 This is a sponsored post written by me on behalf of Skinner® pasta.