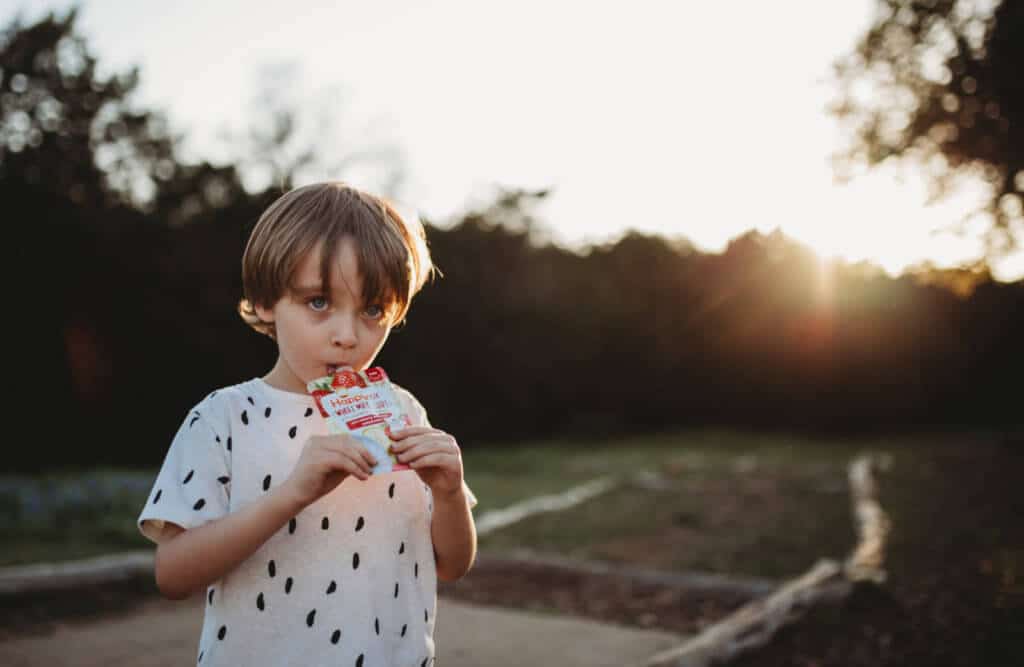 Jude has been doing so well at school. In fact, he's advancing enough that his teachers have decided to transition him to the big boy classroom, for children 3 to 5 years old. He's fully potty trained at this point and his language and comprehension are great too, so we're rolling with the transition too. He's having a hard time with the routine change and with leaving his friends from the old classroom but he seems to be enjoying the change more and more. Anyway, he's at school from 8:30am to 3pm everyday so it's important that I pack good snacks for him to give him the energy to flourish.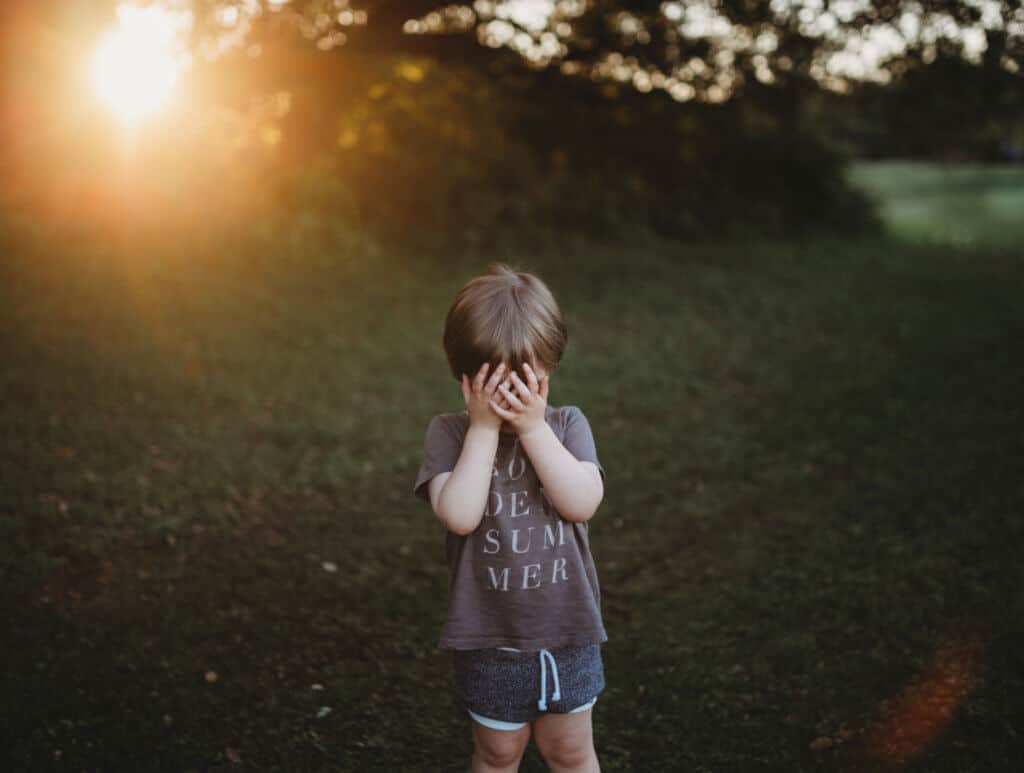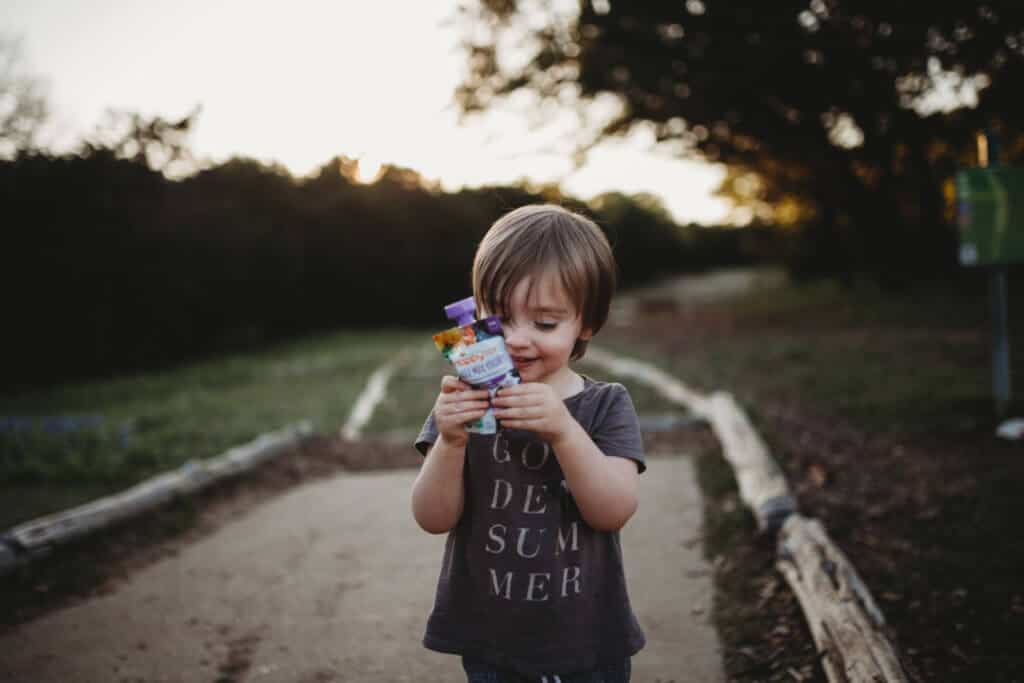 What's in your toddler's lunchbox?
In Jude's lunchbox, I usually pack cheese, a little sandwich, some fruit like a banana or strawberries, and Jude's favorite: HappyTot Yogurt from Happy Family®.
I've always appreciated the Happy Family brand. First of all I love that it's organic and made without pesticides, there are no artificial flavors, colors, and sweeteners, and if you care about this stuff they're non-GMO too. Not too shabby! Charlie loves them too and he is incredibly picky. Charlie's pediatrician recommended that we only feed Charlie whole milk yogurts and those have been harder to find than I expected so when I saw that the new Happy Tot yogurts were made with whole milk I was stoked.
The first time I gave one to Charlie I held my breath hoping he would eat it knowing that it's so good for him. No added sugar, whole milk, organic… These are the three most important things to me, as a mom, when choosing a yogurt for the boys. And guess what? Charlie loved it! Look at his happy yogurt face! He eats them until the last drop of yogurt, no waste! He squeezes every little bit out of those pouches. Jude's favorite flavor is purple, a.k.a. grape, and Charlie's favorite is strawberry.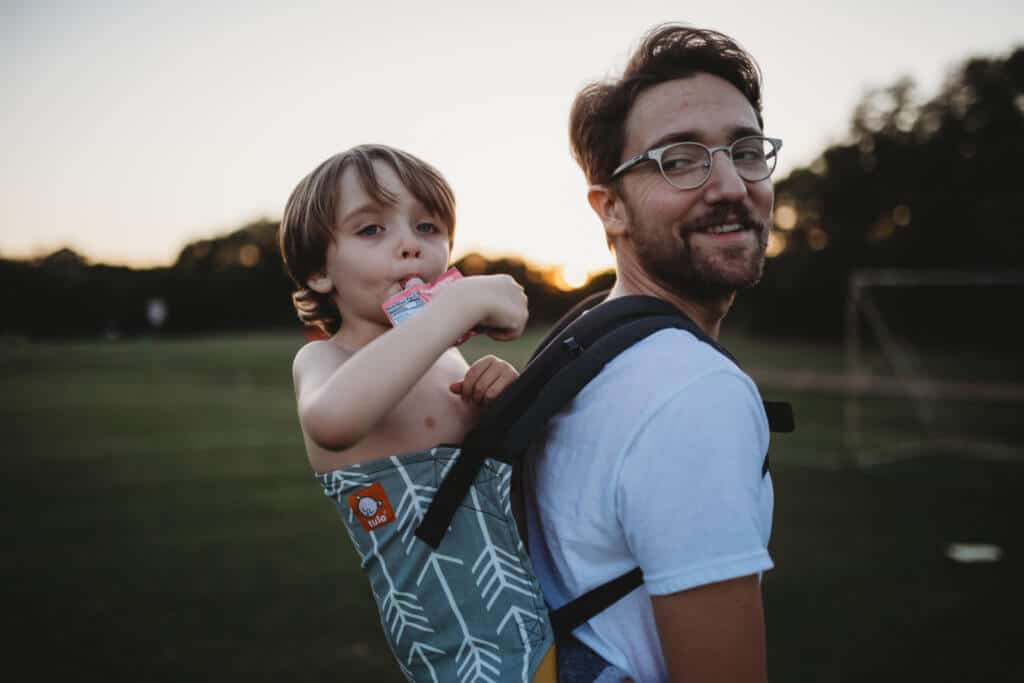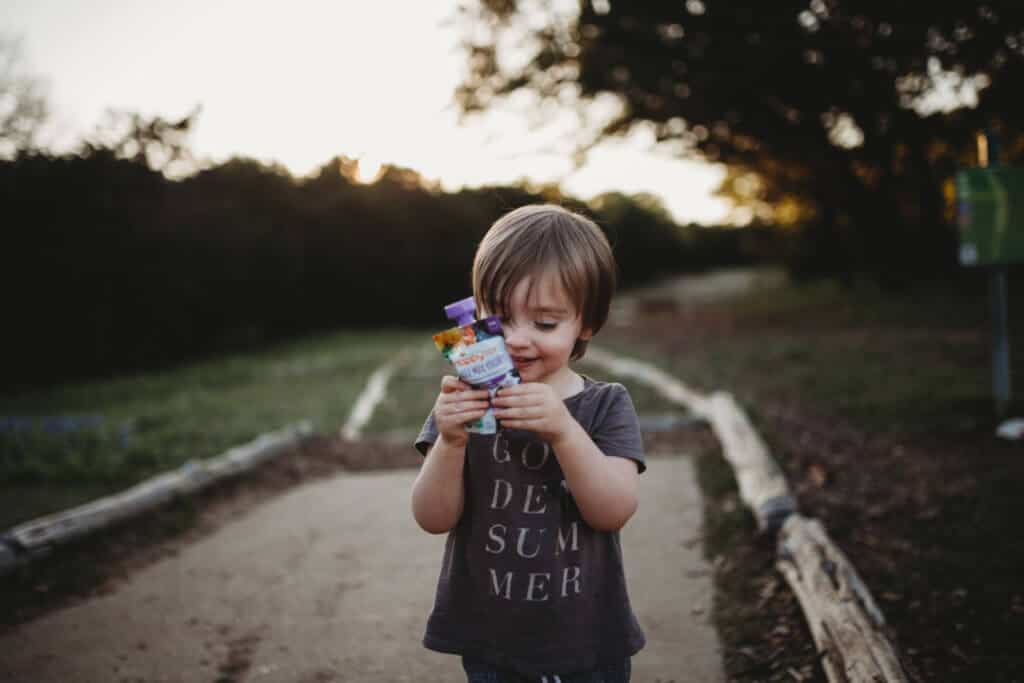 Learn more about Happy Family
There is a growing body of evidence that gut health starts during the first 1,000 Days of life. Happy Family is proud to now provide whole milk yogurt for kids that fits into a healthy diet and can contribute to a healthy gut environment.
As someone who has highly varied daily schedules, I appreciate that their products comes in different forms. I can pack pouches when we go to the park or on a family road trip, or give them a normal container when we're snacking at home. Charlie and Jude would eat only Happy Tot yogurt all day every day if I let them. They eat about 4 of these pouches per day, each. They're available at most retailers including HEB (Yay!), Meijer, Safeway and Publix. You'll find them in the yogurt section with other refrigerated items, not in the baby aisle. We only get ours at HEB.
Give them a shot and let me know what you and your kiddos think. If your baby isn't old enough for Happy Tot yogurts and pouches yet, the Happy Family brand also have yogurts tailored for babies. They're a great way to introduce food to your baby. I wish I had known about them a few years ago when the boys were babies as Happy Tots has the ideal blend of characteristics that I want in yogurt for the kids.
Use this coupon to try Happy Tot yogurt —> https://ooh.li/f442ed8