This post is sponsored by KinderCare, all opinions expressed are my own.
The day before we dropped Jude off at daycare for the first time I felt so overwhelmed. I was a mess of emotions. I was happy that he'd finally get to spend time with other kiddos, surrounded by teachers who care about him and provide him with the resources he needs to grow and learn. But I'm also a mom, so I couldn't help but feel sad that my baby was growing up. After all, up until that day we had spent every single second together. I had a lot of apprehension about the drop off. Was he going to cry? Was I? How was he going to fall asleep at naptime when he had never once fallen asleep on his own before? Hundreds of questions rushed through my head.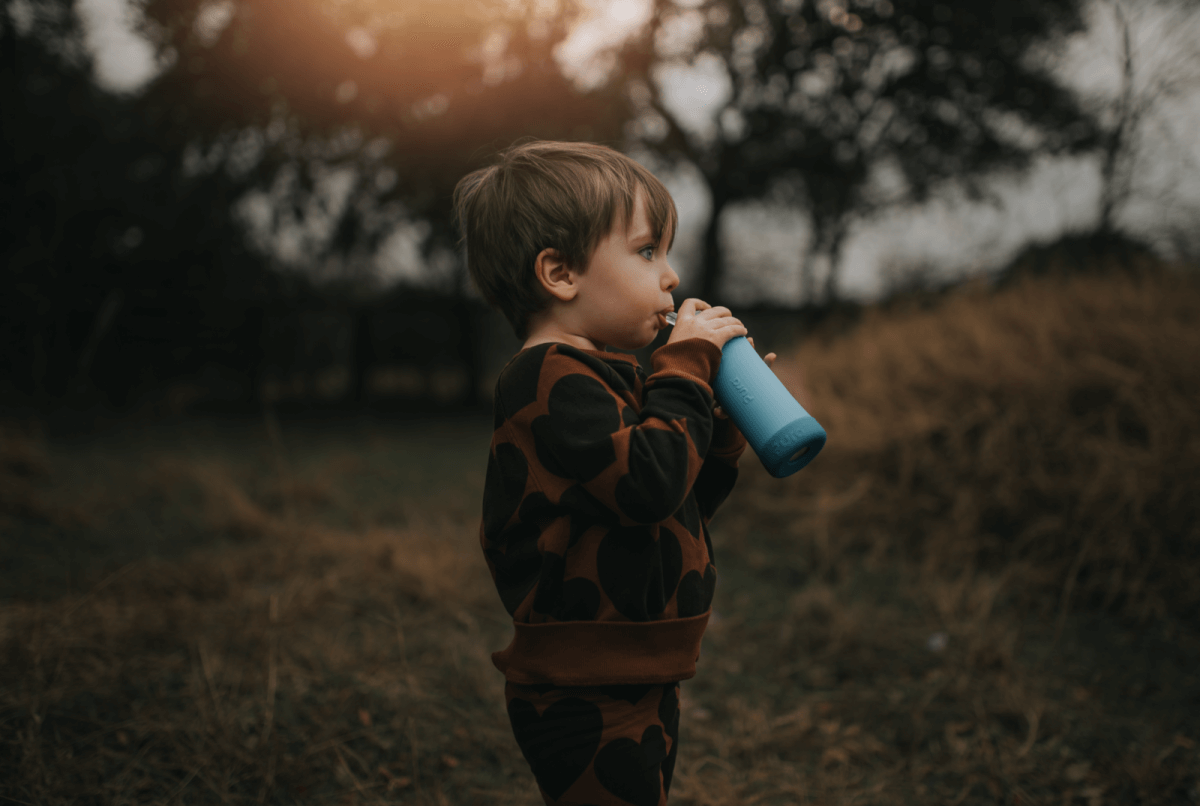 Jude's first day of daycare
I won't leave you hanging though. Jude cried and I almost cried when we left him there for the first time. Not because I didn't trust his teachers, but because I knew I was going to miss him. To feel comfortable dropping your child off, the most important thing is finding the right place for your family. You need to find a place where you'll feed good leaving your child even if he's crying as you head out the door.
Kindercare is great option. I love their values. When I dropped Jude off at his school, I wanted to know that he was with someone who cared about him and his feelings. Everything I've seen about Kindercare shows me that they really care about each and every one of the children at their centers. It's so important to know that your little baby won't be ignored or left alone crying, and their curiosity and creativity nurtured.
On top of the emotional aspect of finding the right daycare/school for Jude, we made sure to find a place that would foster Jude's development. When he was 18 months, he was behind developmentally. Having a big brother with severe nonverbal autism, he didn't get to socialize at home and he had a late start learning age-appropriate skills. I wanted him to learn and play with his peers, and get more structure in his daily life.
The first time I dropped him off at school, the teacher emailed me photos throughout the day to keep me updated. Being the emotional mom that I am, it made a big difference for me. When Jude came home from his first day of school, I knew I had found the right place.

What's the right place for your child?
I think it's a personal preference but I'll help you. Ask yourself, "what would make me feel good after dropping my child off for their first day of daycare?"
If the answer includes kind professionals who care about your child, KinderCare might be a great place for you. Their values are close to mine and it's a place I'd feel comfortable sending Jude to. They're energized by the proven talent of the most dynamic teachers in the country. They're passionate, enriched by a robust network of leading experts, partners, and advocates for children.
I like their philosophy. They seem to find the right balance in everything. They're compassionate but not overbearing. Friendly but not contrived. Collaborative but not clingy. KinderCare wants everyone to feel confident that they're giving the best care possible and that they care about the children. They're caregivers and educators who care about the kids they see everyday. I don't know about you, but that's what I'm looking for in a daycare. Check out their website to learn more about their curriculum. www.kindercare.com