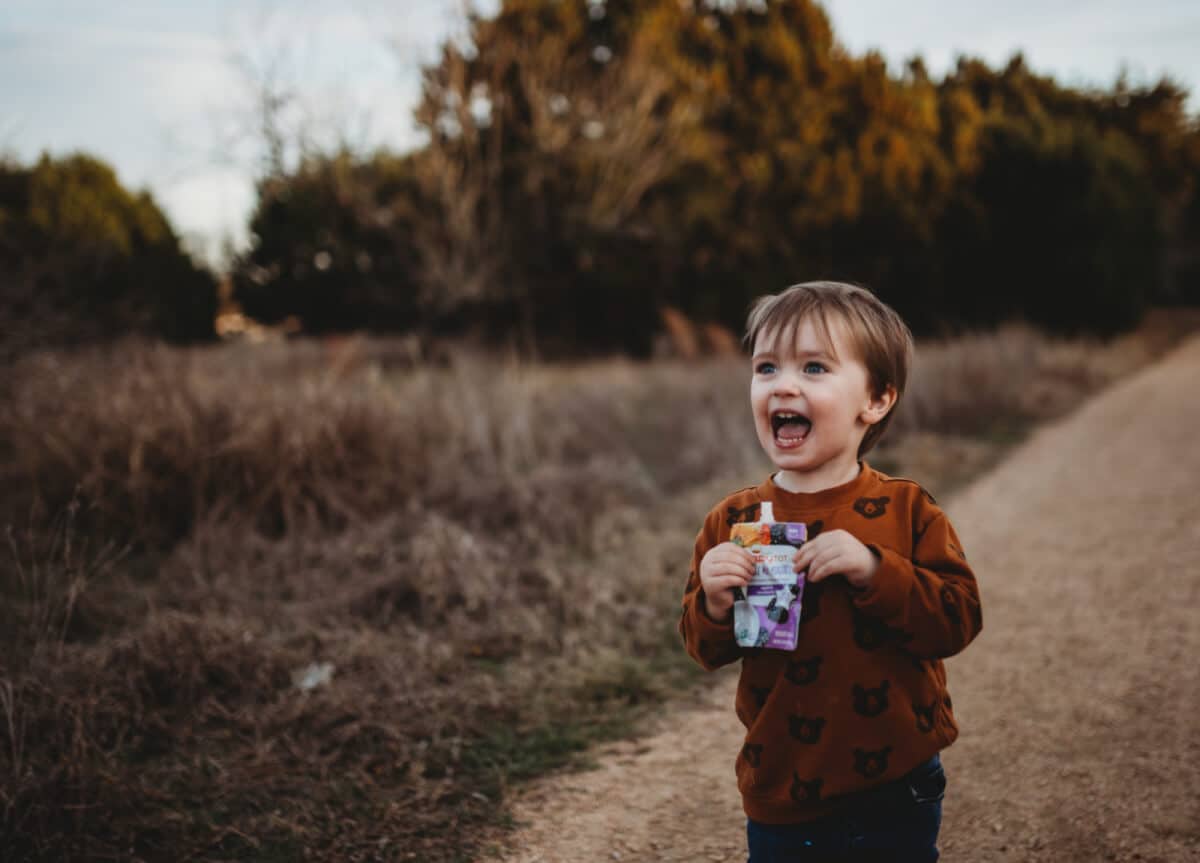 Charlie and Jude have completely different personalities but they have one thing in common: they love yogurt. All kind of yogurts. Sweet, tart, in a cup, or in a pouch! You know what that means? That means that a as mom, it gives me freedom to choose what yogurt is best for my babies. When buying snacks for the kids, I look for a few things. I want them to be convenient when we're on-the-go, yummy, and to be as healthy as possible. The new Happy Family Whole Milk Yogurt Pouches hit that target right on the bullseye.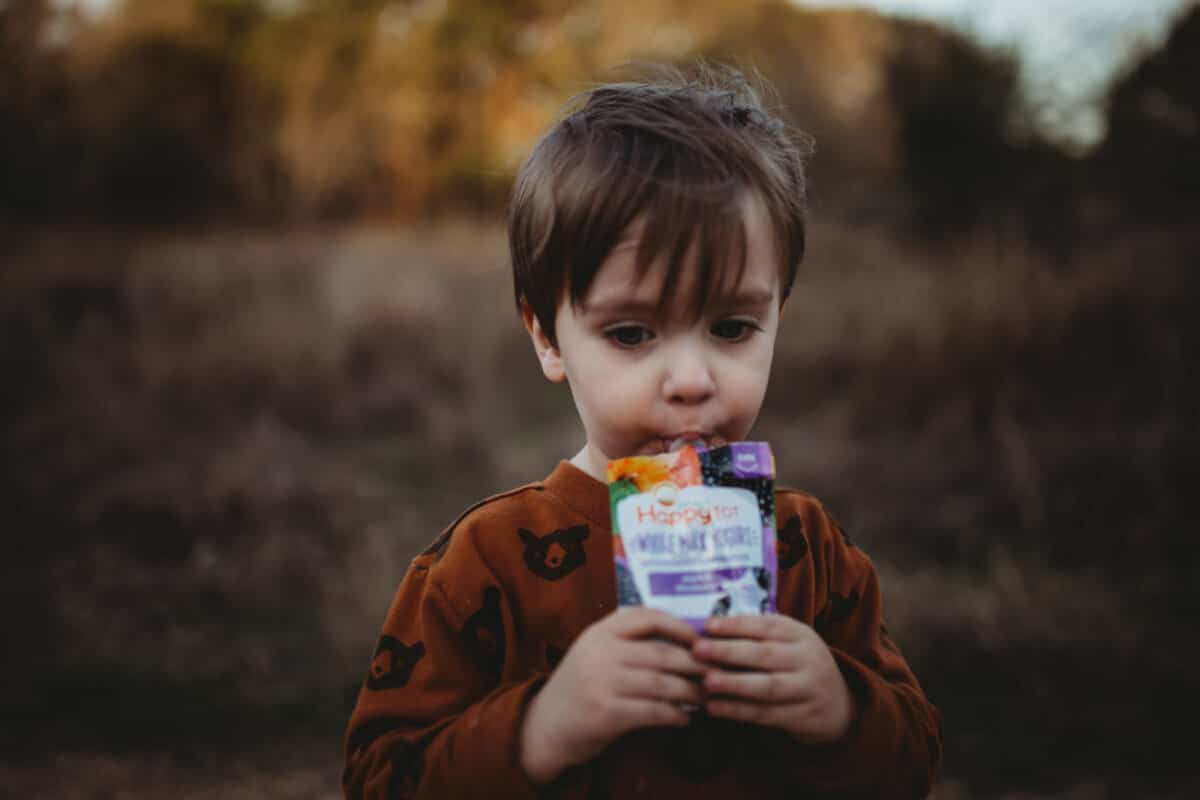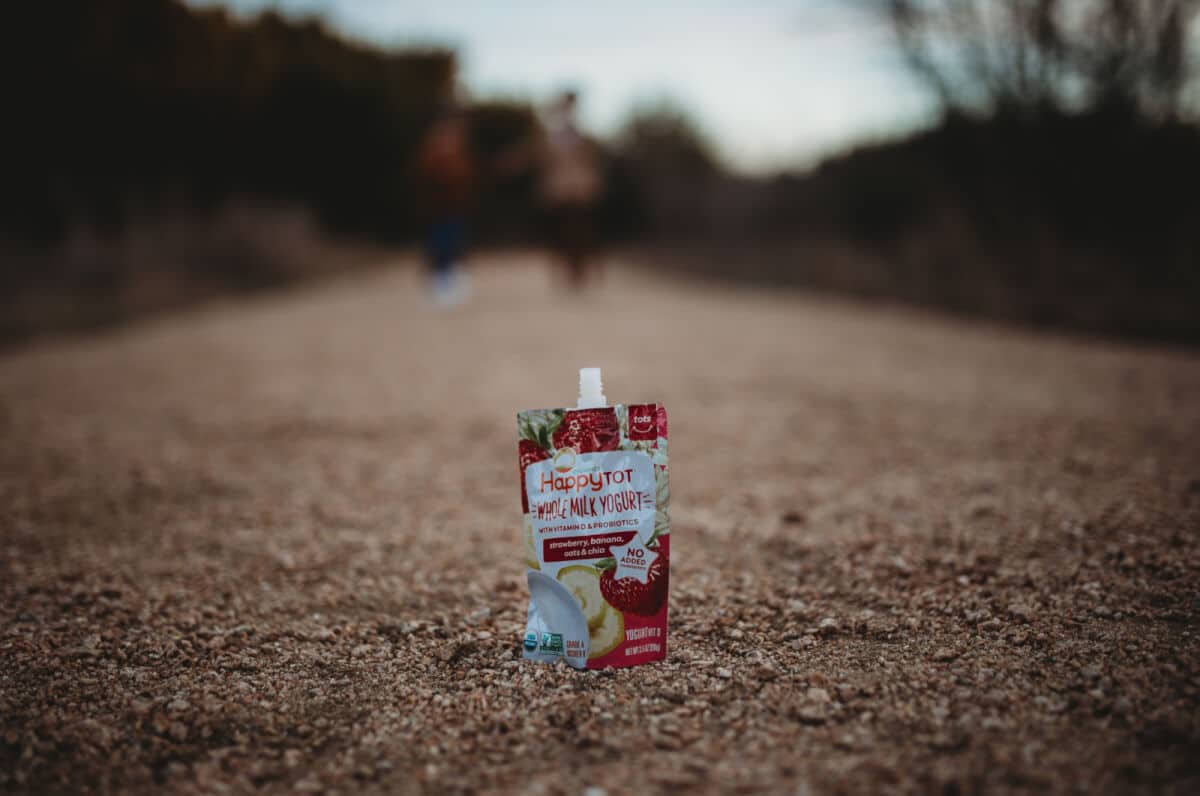 Happy belly = happy mommy
One thing I absolutely love about being a mom-blogger who's active on social media is that I always hear about new products. It's always exciting for me to try out these new things, especially when it comes to snacks. So I stocked up on Happy Tot Whole Milk Yogurt Pouches at Target. If you're a mom, I know you love Target as much as I do, and I just gave you a great reason to head to your local store! Go straight to the baby section, grab those Happy Tot pouches, and try to make it to the register without spending $100 like you always do 😉. We went there last night to buy these pouches and dinner, and ended up buying weights, socks, a bubble machine, etc… Ohhh, Target…
In any case, these pouches are great and they make the kids happy. Happy Family believes that great nutrition is important for every family, for those big days, passing moments, and any moment in between. They use high quality ingredients and their new yogurt pouches have all these benefits:
Whole Milk Yogurt with Vitamin D
Mindfully Made with Probiotics
No Added Sweeteners
Non-GMO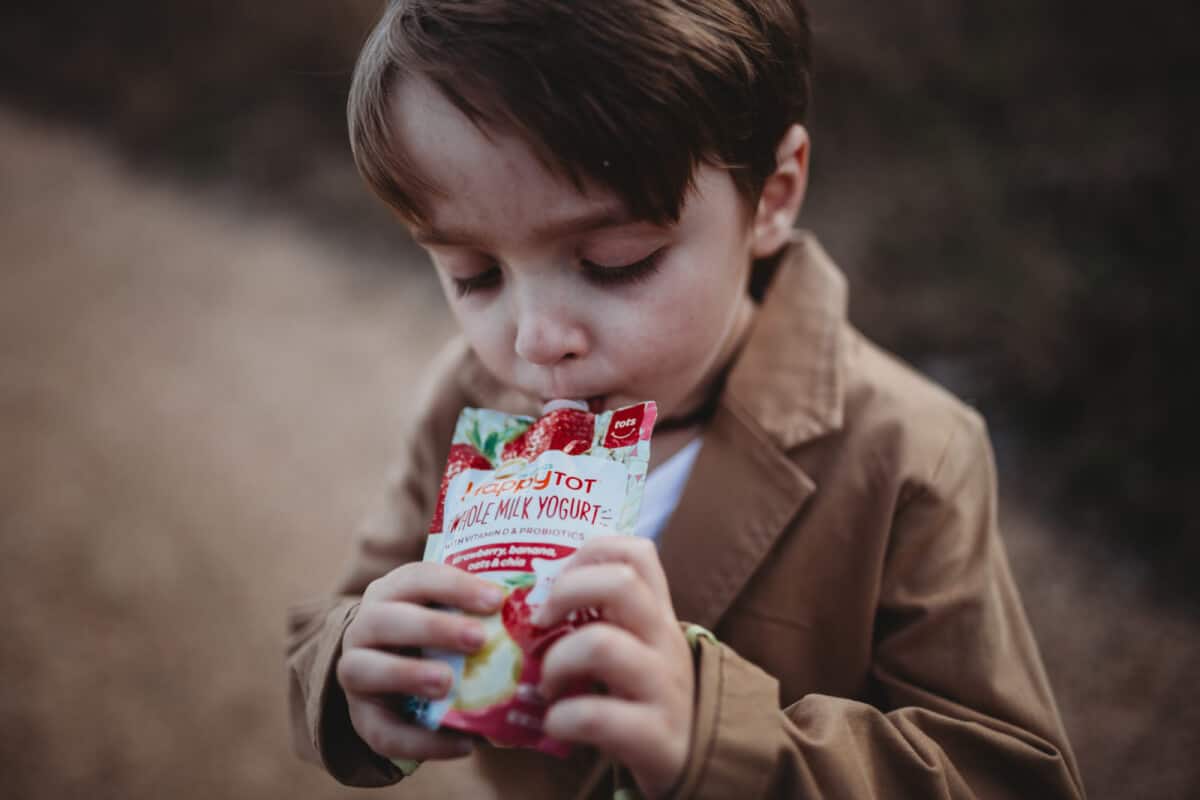 Did you know that most babies can start eating yogurt as soon as they start eating solids? This usually occurs around six months of age and pediatricians actually recommend it. Whole milk yogurt is an excellent choice for one of your baby's early foods because it contains nutrients such as calcium, protein, live and active cultures, and vitamins.
Yummy yogurts for babies and toddlers
We try to only give whole milk yogurt to the boys with as little added sugar as possible so, again, this product fits into our lifestyle just right. The boys eat so many of these pouches every week because I pack them in their lunch boxes for school and therapy. It's a snack I feel good giving them. Look at his sweet face eating that Happy Tot Whole Milk Yogurt Pouch. Jude's favorite flavor is Banana and Charlie's is Blueberry. They complete each other so well!