Home Sweet Home
We've just been on the road for two weeks and as much as I love road trips, it feels good to be home. I've been looking forward to spending time in our new house. We only spent two days in our new home before we left on our trip. A first home is so special, and I had been imagining the moment we'd move into this home with my husband and kids forever. It's so great to live somewhere and have the feeling that this is my place. Beyond the house itself, what's been really exciting is choosing furniture. We have a big family room now so we decided to get a big sectional to spend quality time on as a family. Look at this amazing couch from Apt2B. It's simply beautiful and so, so comfortable!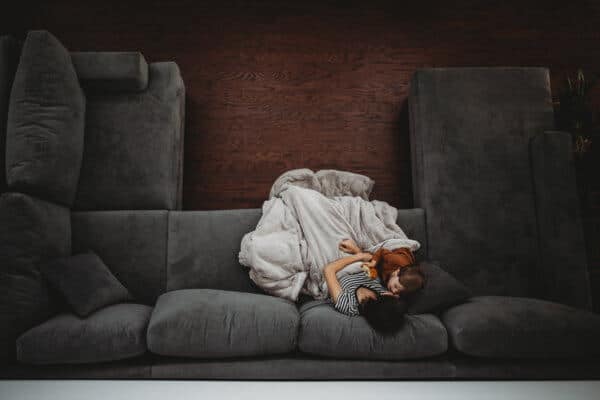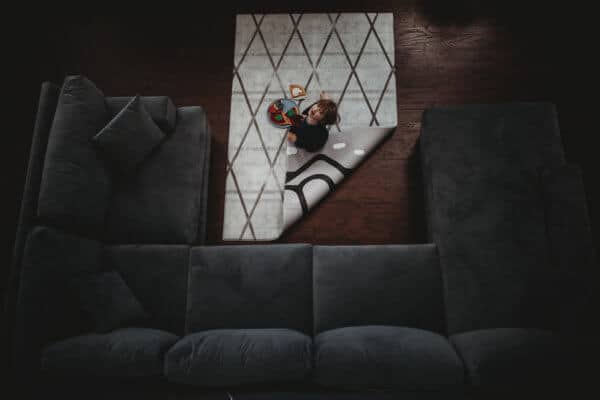 Making memories on our couch
To me, there's nothing quite as special as a couch. When you think about it, you make so many memories on a couch. It's a place for simple things like watching TV, relaxing, working, and eating a snack, but it's also where Jude and Charlie come to cuddle with me when they can't fall asleep. This is where we play together and have tickle fights. This is where the boys wrestle and laugh with each other. This is where we'll be making lasting memories for years to come. For all of these reasons, it was really important to me to have a nice, big couch where all of us could fit in and make memories together. It's a piece of our family history.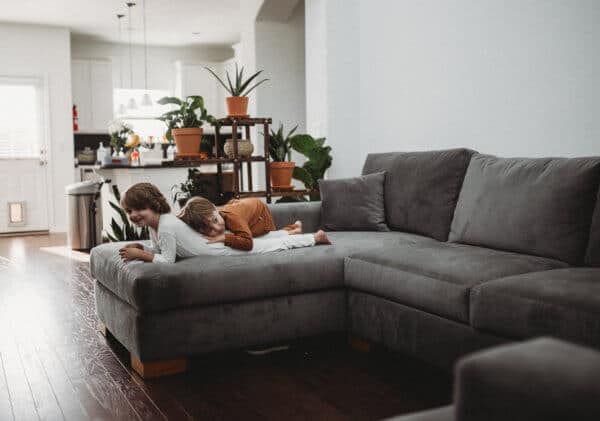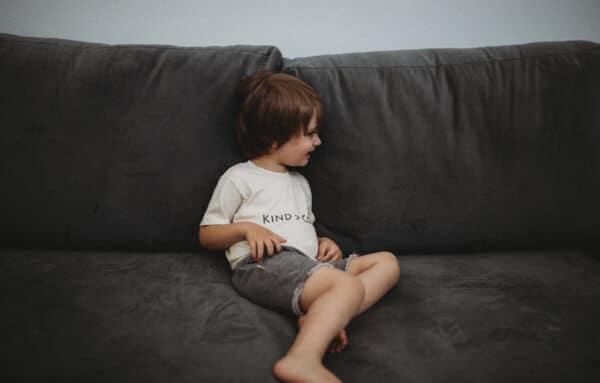 Amazing sectional from Apt2B
Our old couch was nice and we made nice memories on it but the kids are getting bigger and we needed something larger to accommodate our entire family. We got the Bradbury 3pc Sectional Sofa from Apt2B and I can't say enough good things about it. First of all, their sofas are made in the USA. Apt2B is a small company and their customer service is amazing. I couldn't decide on a color because they have so many amazing choices, and they sent fabric swatches to help us decide. Check out their website to see the great selection of fabrics and colors they offer —> Apt2B
I went back and forth with Willy between different shades of Grey and Navy. When the swatches came in the mail, we studied our options and fell in love with "Thunder!" It's a beautiful shade of grey and the fabric is soft and thus far stain-proof.
Easily washable sofa
If you have kids, you too probably get nervous when the kids are playing a bit too hard, when you see them sit down with a glass of milk on the couch, or maybe when they come running towards the couch with ketchup on their shirt. I know that feeling. Within minutes of setting up our Bradbury sofa, which was incredibly easy by the way, Charlie wiped frosting all over it. Oops! We were terrified that our brand new couch was already ruined, but nope! I used a damp cloth, gently wiped the mess, and it came right off. I was so relieved.
The next day, Charlie sat on the couch and ate a few pieces of juicy watermelon. As you can imagine, it got all over the couch. I tried the same trick and it worked again. I feel good knowing that if there's a really bad stain that won't come off I don't have to worry about that either because the covers are removable and washable.
When we got back from our trip, we were so happy to have a place to all be together as a family. We just cuddled on the couch together and started making more memories.