This post is sponsored by Zynga, but the content and opinions expressed here are my own.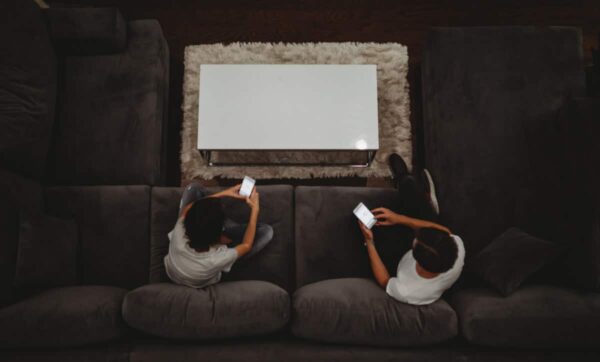 This summer has been busy for us. We moved to our first home, traveled the country in a car, all while getting ready for back to school. It's been difficult to find time to relax and unwind but I know how important it is. I'm a better mom when I take care of myself and do the occasional fun thing! Taking care of little humans all day everyday isn't easy. When the kids go to bed at night I spend time on my phone playing Words With Friends 2. It's so much fun, and I feel like I'm doing something smart, or engaging my mind in some positive way, all while having a blast in comfort at home.
Having fun and learning
WWF2 is as addictive as it is fun. It's a multi-player word game where people take turns finding and building words crossword puzzle style. What I really love about the game is that you can play it with friends on Facebook, and also people in the same room as you. After the kids go to bed I play with Willy. With English being my second language, I feel smart when I win a game. It's a great way for me to expand my vocabulary. I like the daily challenges in the app too. I like the little zap of accomplishment I feel when I unlock them.
When I was a child, I spent a lot of time doing little crossword puzzles in magazines, so Words With Friends 2 takes me back to my childhood in France. Wonderful memories…  And we have family all over the world, mine in France and Willy's in Vermont, so it's fun to be able to connect with them through this game. When our relatives come to visit we always play board games, and even though it's not as fun as being in the same room as each other, it's pretty sweet.
Words With Friends 2
Not that I'm at that level yet, but you can play up to 30 games simultaneously. I've never played that many because I'm always busy during the day but you can turn on push notifications so it alerts you when it is your turn to play. You can look up friends either by username or through Facebook, and if none of your friends are using WWF2, you can be randomly assigned an opponent through the Smart Match function. I like playing random players, but playing with my husband is my favorite part of the game. Why not exercise your brain while giving yourself a break throughout your busy day. WWF2 is the perfect brain teaser. I feel like I'm doing something productive so I feel less guilty playing games.
Download this mobile game and look me up under TheAutismCafe so we can play together!