This is a sponsored post written by me on behalf of Amazing Grass® Green Superfood® Original.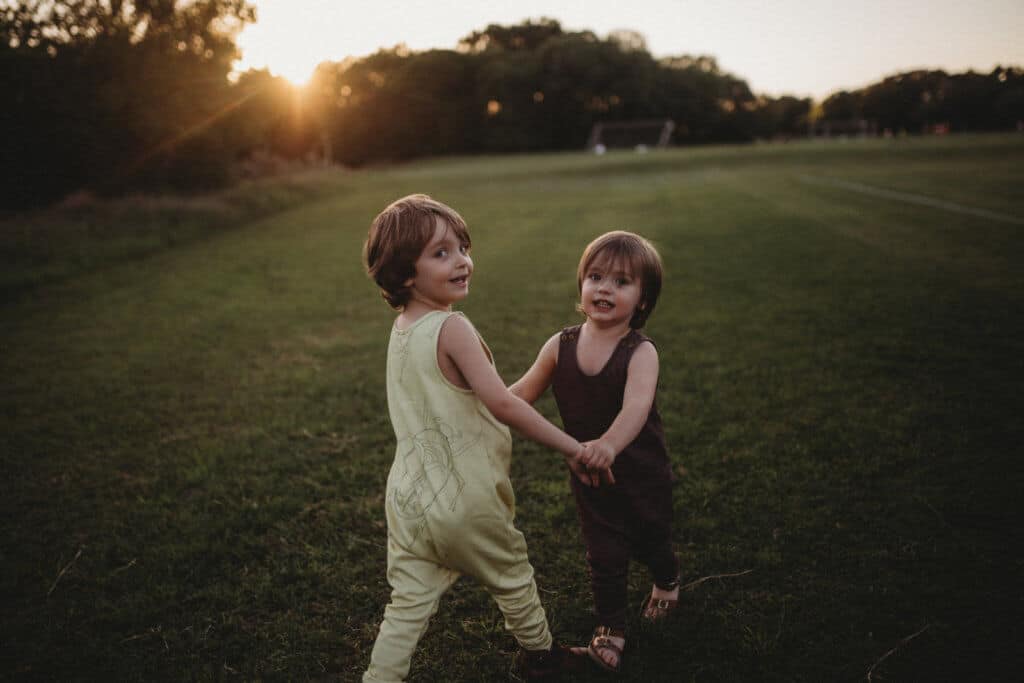 Charlie and Jude are both picky eaters. Getting them to eat veggies is not an easy task. So, we're always trying to improvise and to tweak their favorite recipes a little bit to squeeze in more veggies. Jude does sometimes love broccoli but I'm striving to provide them with more variety with their vegetable intake. We tried broccoli pizza and sneaky zucchini muffins recently but with little luck. They could just tell there were hidden vegetables in there!
I know a lot of parents struggle with this issue as well. What I've noticed with the boys is that it's easier if they drink their vegetables rather than eat them. We've had some luck with smoothies made possible by an awesome product I recently came across that's been amazing for the entire family: Amazing Grass® Green Superfood® Original.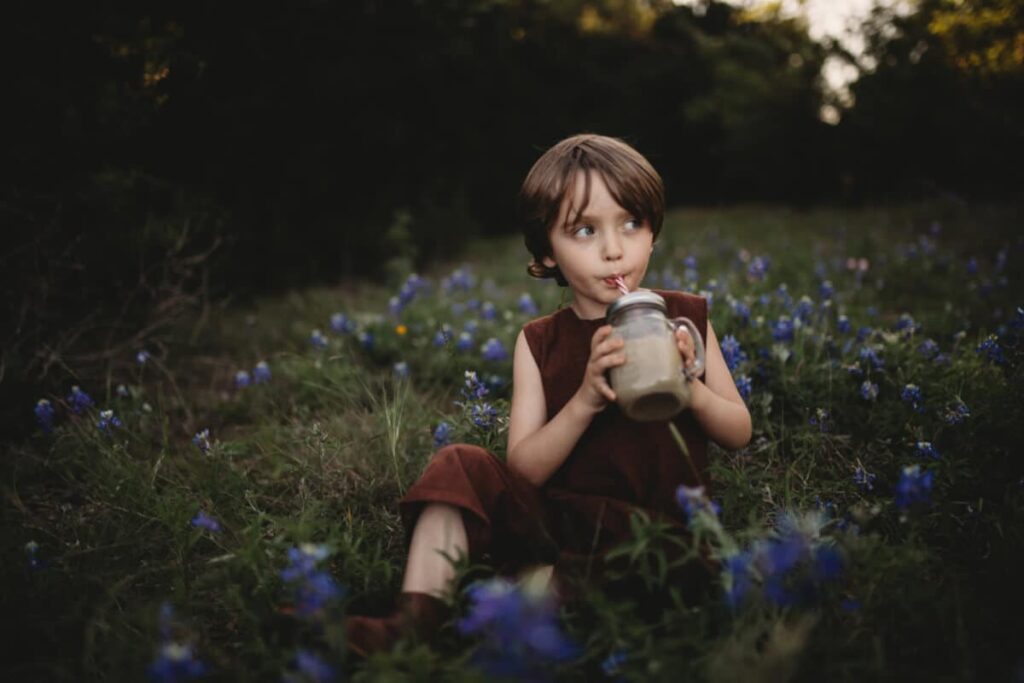 How to increase your vegetable consumption
To get around the boys' pickiness with vegetables, I started using Amazing Grass, a simple and convenient way to add greens to your daily routine. It's a powder that you can add to pretty much any of your favorite recipes to get the whole-food nutrition your body needs. All you need is one little scoop.
It has the added bonus of being organic, non-GMO, and gluten-free too so Willy can use it. We got ours at Sam's Club. I love shopping there. You can even order online and pick-up in store. Convenient!
Let me share with you one simple recipe that both of my picky eaters enjoy.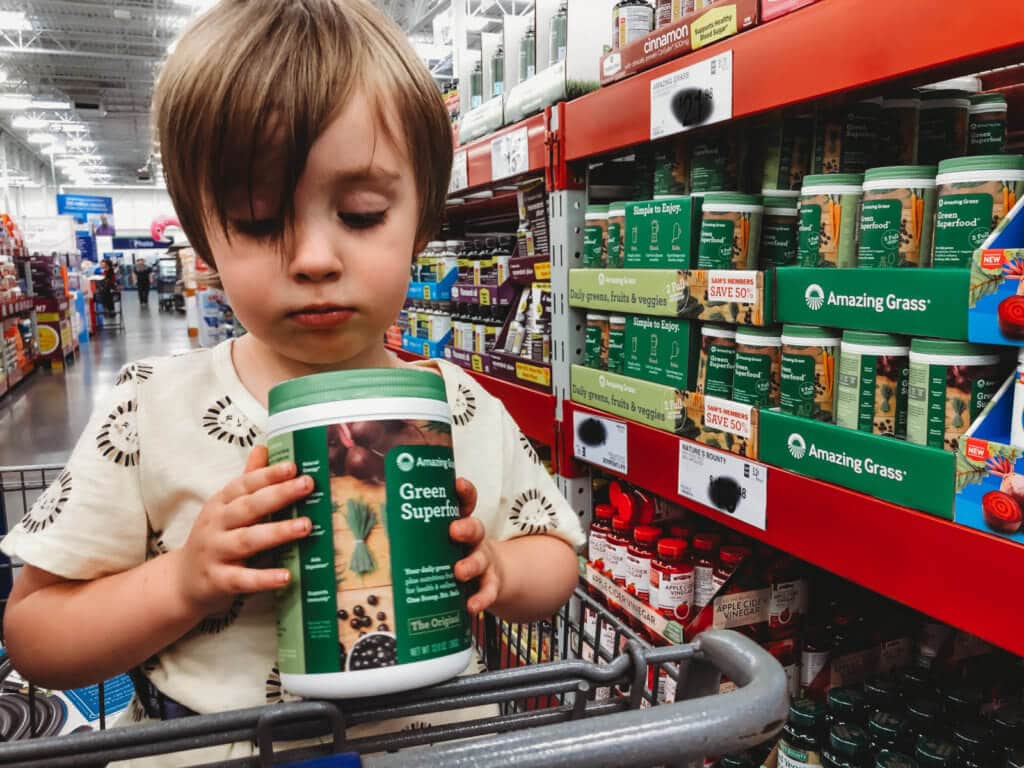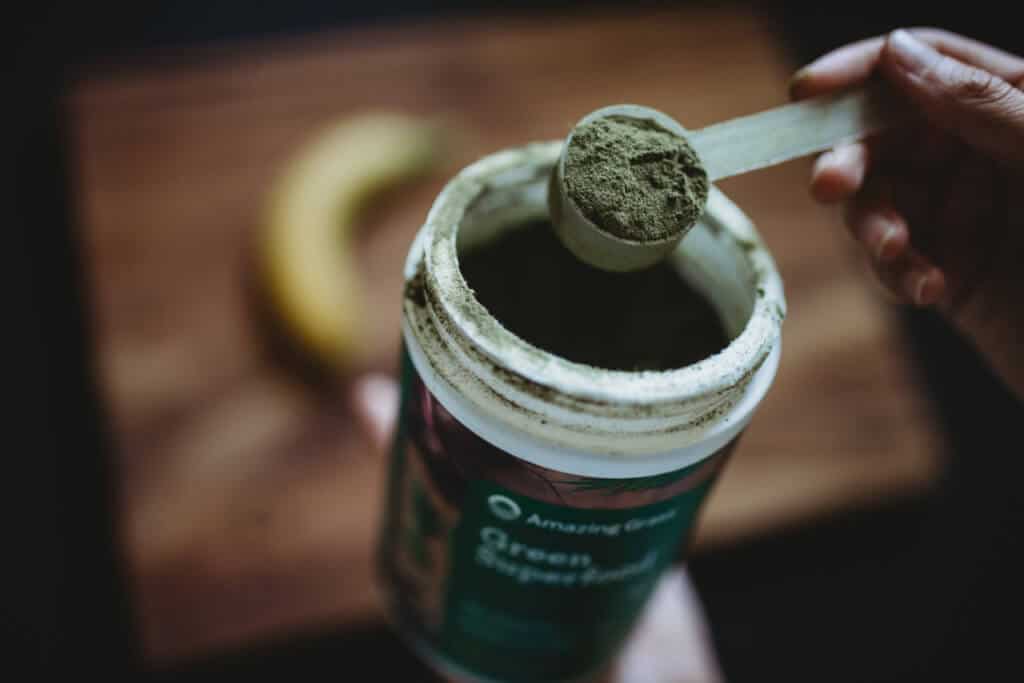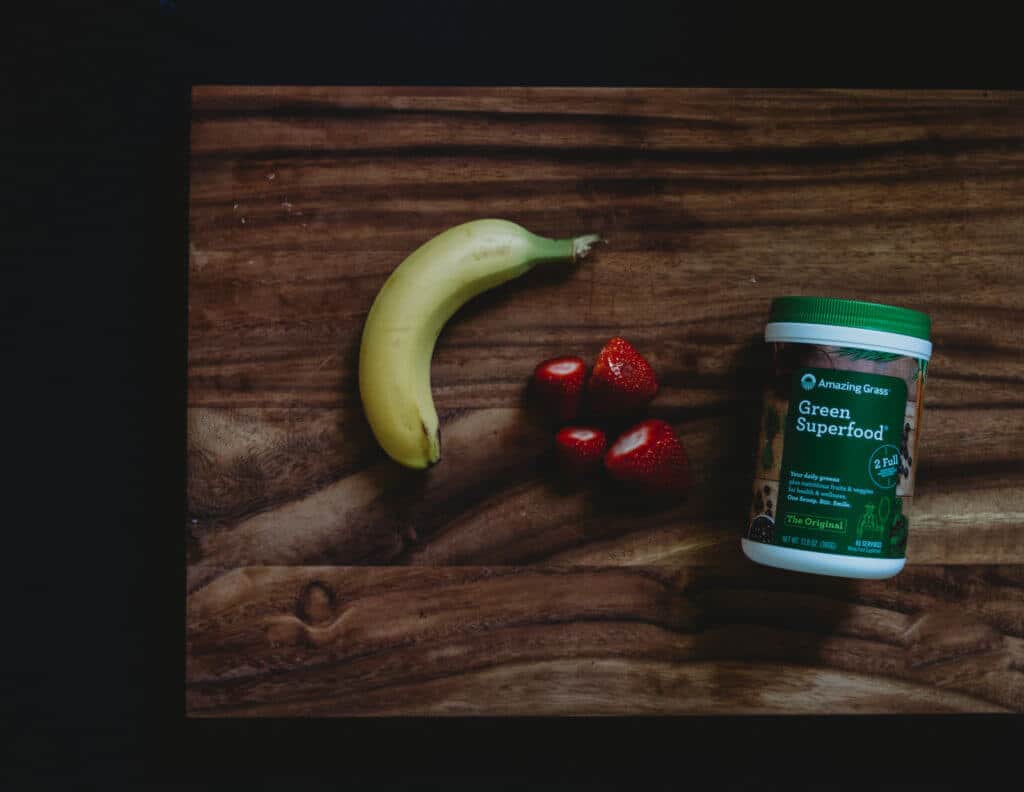 Strawberry banana green smoothie for kids
Ingredients:
1 banana

6 big strawberries

1/2 cup of yogurt

4 big ice cubes

1/2 cup of 100% Apple Juice

1 scoop of

Amazing Grass
Blend all these ingredients in your blender, pour in a cup, and enjoy!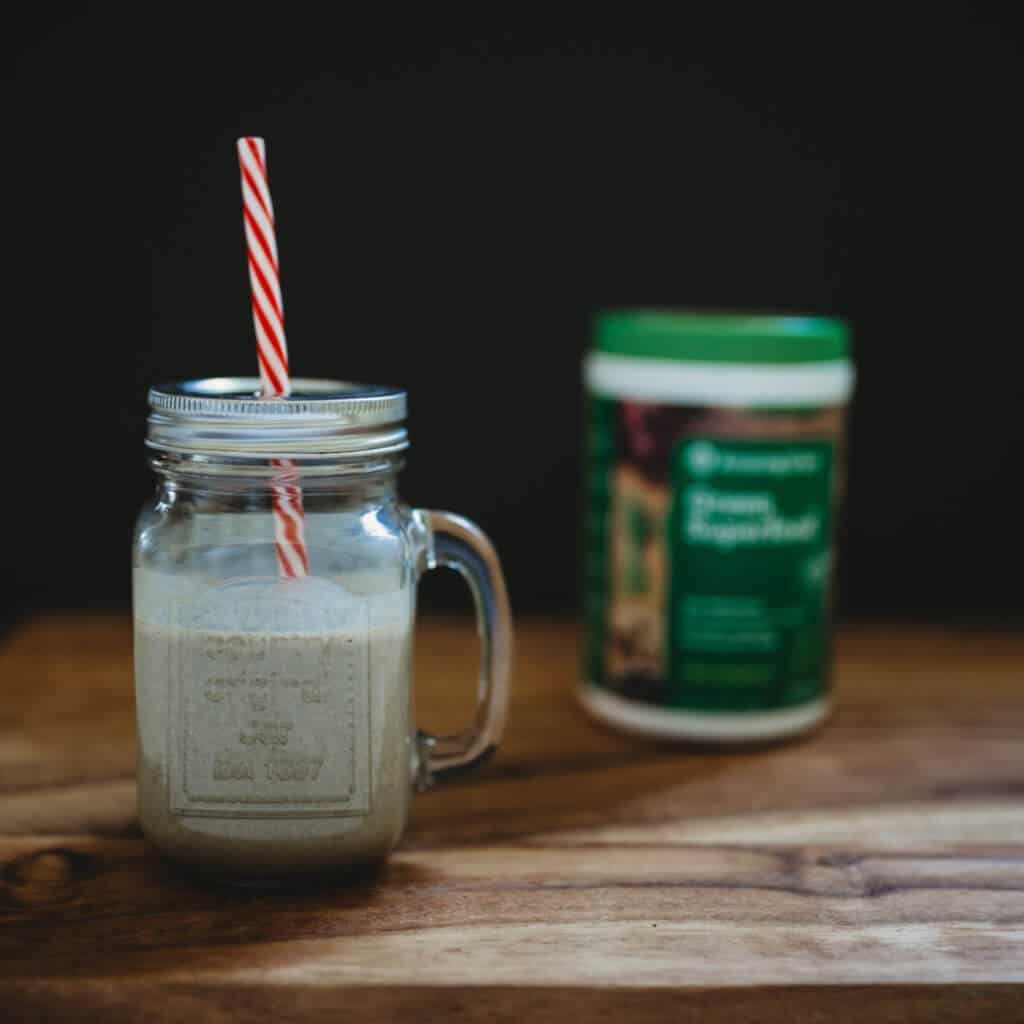 Natural energy and digestion aid
Amazing Grass is packed with organic greens, wholesome fruits and veggies, and nutrient-dense superfoods. By adding a scoop in Charlie and Jude's favorite smoothie, it provides them with natural energy, supports their immune system, aids in digestion, and helps to maintain their overall health and wellness.
It's a real relief not having to worry about my kiddos not getting enough important nutrients. I sneak Amazing Grass in a bunch of their favorite recipes and they don't notice (even in chocolate-chip cookies). It's kind of genius, I have to admit. Charlie is a big fan of the smoothie recipe I shared above, and it makes me so happy to see him "eat veggies" so willingly.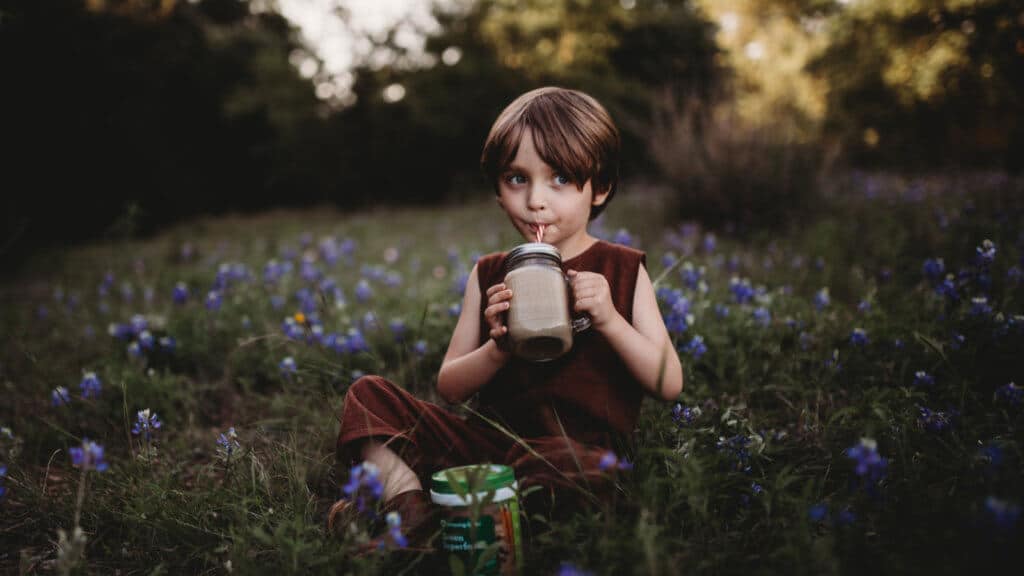 When I don't have time to make myself a good breakfast in the morning, I put a scoop of Amazing Grass in my smoothie too. It really works for everyone in the family.
If you're still not sure about it, between May 10th and June 4th, Sam's Club is offering a $4.00 savings on every tub of Amazing Grass Green Superfood Original in-store and online. Give it a shot. You won't regret it!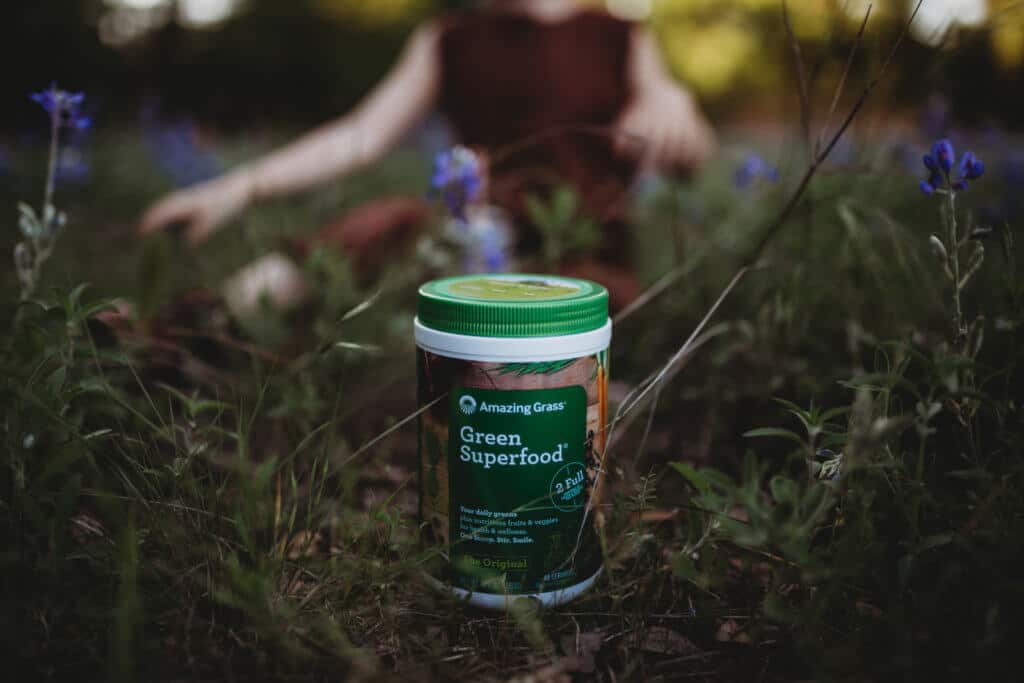 This is a sponsored post written by me on behalf of Amazing Grass® Green Superfood® Original.