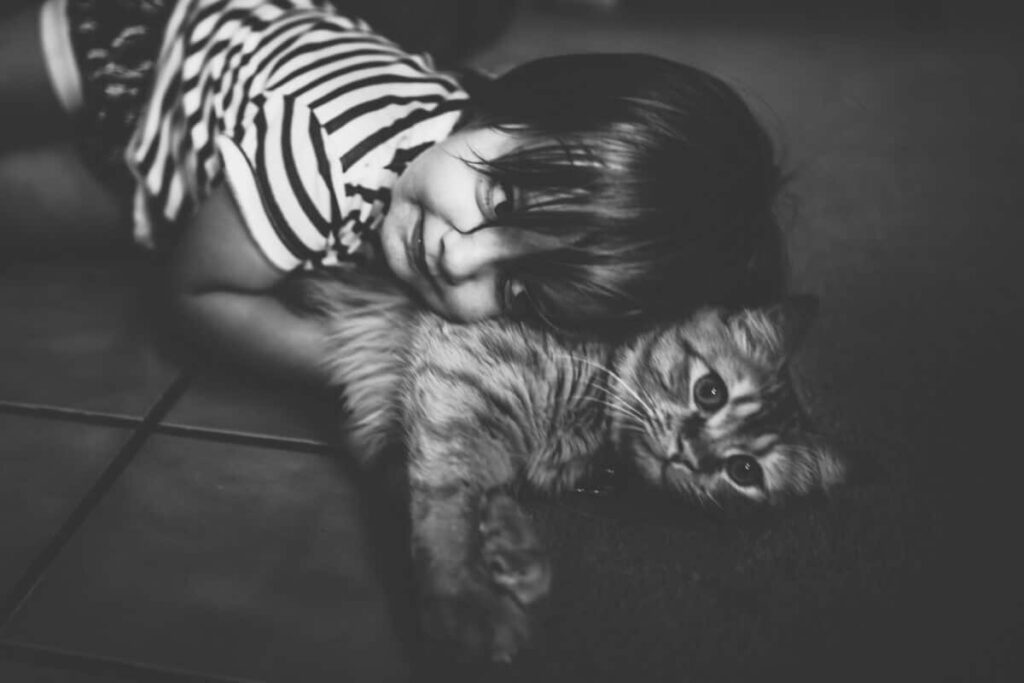 This is a sponsored conversation written by me on behalf of The J.M. Smucker Company. The opinions and text are all mine.
You know how much we love our cat. She's a sweet cat and she has an incredible relationship with our youngest son, Jude. We adopted her hoping her and Jude would get on well and their sweet, loving relationship is beyond our expectations. I love the way they cuddle with each other in bed. She's a big cat now, yet Jude still wants to hold her, and it's funny because she weighs half as much as he does so it's becoming more difficult. But a great part of their relationship is how patient Kiwi is with Jude, letting him hug her and squeeze her too.
Kiwi: a playful cat
Kiwi is also a very playful cat, and that comes out the most when she's playing with Jude. They play peekaboo. They play chase. They play "cat." We often joke that she must have been a dog in a different life. She's always happy and ready to play with her favorite toys. She also loves to hide under the couch and jump on our feet when we walk by. Jude thinks it's hilarious. Us? Not so much.

Meow Mix Simple Servings: No mess, no waste
Because Kiwi is our little fur baby who gives us a lot of love and makes us happy, we want to buy her the food she loves the best to reward her. Of course, we give her a lot of love and lots of cuddles, but let's be real here, the best way to reward a cat is to give them the yummiest food you can find.
Wet food, in general, is usually a hit, but unfortunately it's messy. When you have two kiddos who are already constantly making a mess, you want to limit messy foods as much as possible. Moreover, when we buy canned wet cat food for Kiwi, she usually doesn't finish the full portion so the leftovers end up dried up on the carpet next to her bowl. Not so fun to clean, and I don't like wasting food.
Fortunately, there's a great solution out there that gives your cat the treat they deserve without having to deal with the mess and waste of dried up food. Kiwi loves the brand Meow Mix, and the new addition to their products has finally made wet food a realistic, and convenient, option for us. It's called Meow Mix Simple Servings, and Walmart carries it in three different flavors:
Simple Servings with Real Tuna, Shrimp, & Whitefish in Sauce
Simple Servings with Real Chicken and Turkey in Gravy
Simple Servings with Real Tuna and Salmon in Sauce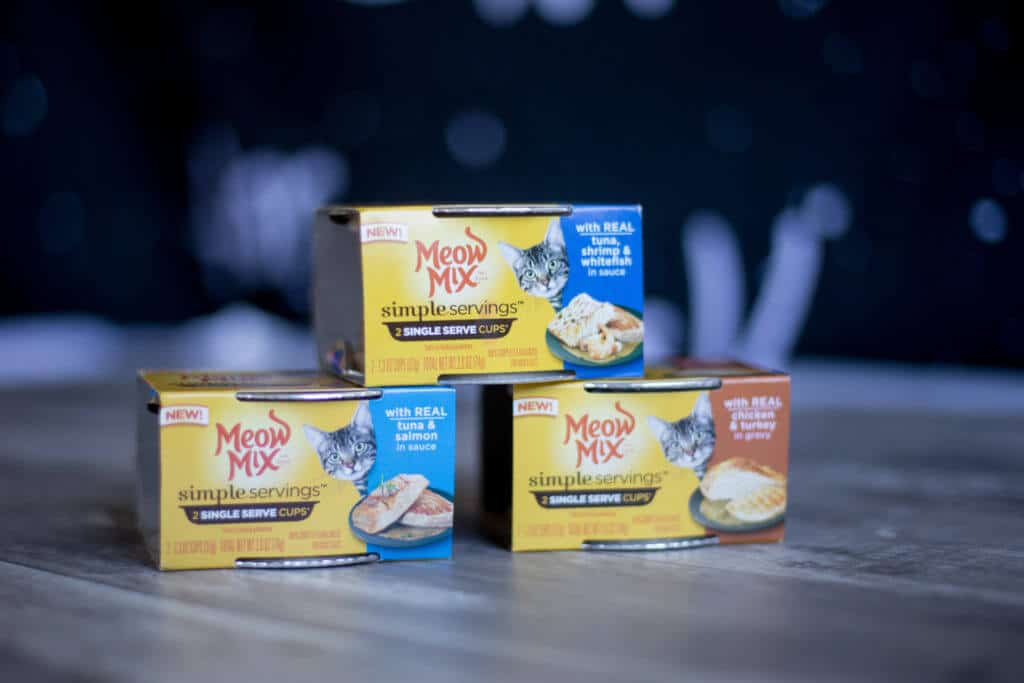 Meow Mix: Quality for your fur baby
Meow Mix Simple Servings is high quality wet food for your favorite kitty cat without the mess we usually experience with other types of wet cat food. Meow Mix is a playful brand that fits Kiwi's personality perfectly. So, to strengthen the bond between Kiwi and Jude, we let Jude give Meow Mix single servings to her. That way Kiwi thinks Jude is the best human being on earth. No wonder she likes him so much.
We got our Simple Servings at Walmart, because we wanted to be sure the store we went to had a variety of flavors. At first we got multiple packages of each kind to let Kiwi try them all out to pick her favorite. It didn't really work, though, as she eats them all with the same enthusiasm and vigor. No matter what the flavor is, we can tell that she loves it because she pretty much inhales the stuff. Hey, if she's happy, we're happy, and she's definitely happy with her daily treat of Meow Mix Simple Servings. To learn more and get a sample head over to www.meowmixsample.com!