This post is sponsored by Cat's Pride but the content and opinions expressed here are my own.
Nostalgia and my love for cats
Many of you know this already, but I grew up in France. During that period, my family always had a cat – we loved cats. When I was 5, we found a stray in our yard. He was hungry and hurt so we took him in and nursed him back to health. We put up signs in our neighborhood looking for the cat's owner, but no one claimed our little kitty friend so we adopted him and gave him a home. The day we found him, he was meowing so incredibly loudly. The sheer volume and presence of it reminded me of an opera singer so we decided to name him after the famous opera singer Caruso. That's when my love of cats started. Caruso was my first cat.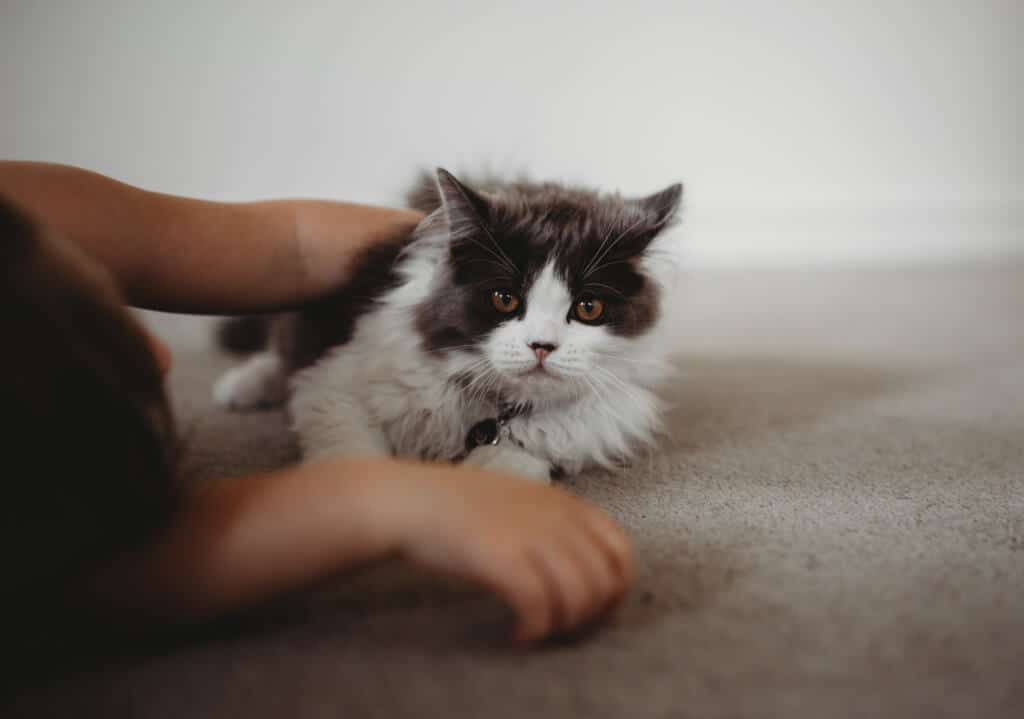 Kiwi and Grey
Fast forward 20 years, and I now have a family of my own and two fur babies: Kiwi and Grey. Kiwi is a beautiful orange tabby, and Grey, named by Jude because of his color, is a grey and white kitty. They are part of our family and we love them. We decided not get any more cats for now but there are still things we can do to help our local shelters and cats out there. When we lived in Boston, Willy used to volunteer at our local shelter. The only issue is that we were tempted to save all the cats!
Now, we help shelters and cats by buying Cat's Pride® Fresh & Light® litter for Kiwi and Grey. Cat's Pride Fresh & Light is the litter we always use. I'm really sensitive to both artificial scented litter smells and cat pee smell, and I wanted a litter that was lightweight, and this was the one we found that actually worked and didn't cost a fortune that met our requirements. Plus, by buying Cat's Pride we also help other cats. The fact that there's no dust, no smell(!), and great clumping, makes us very happy Cat's Pride customers, and I mean that.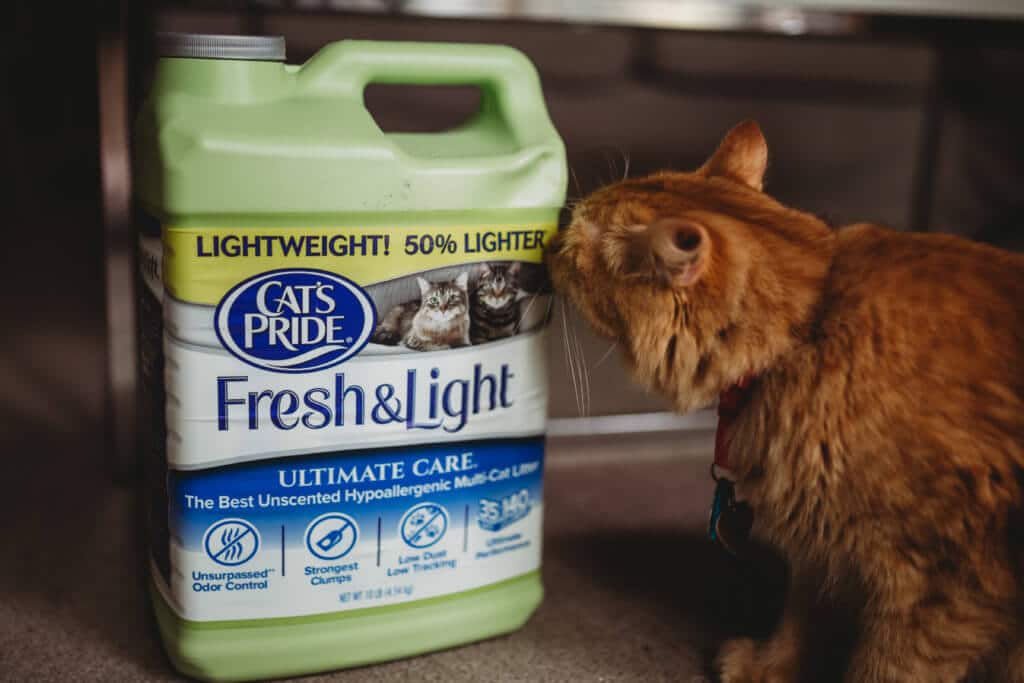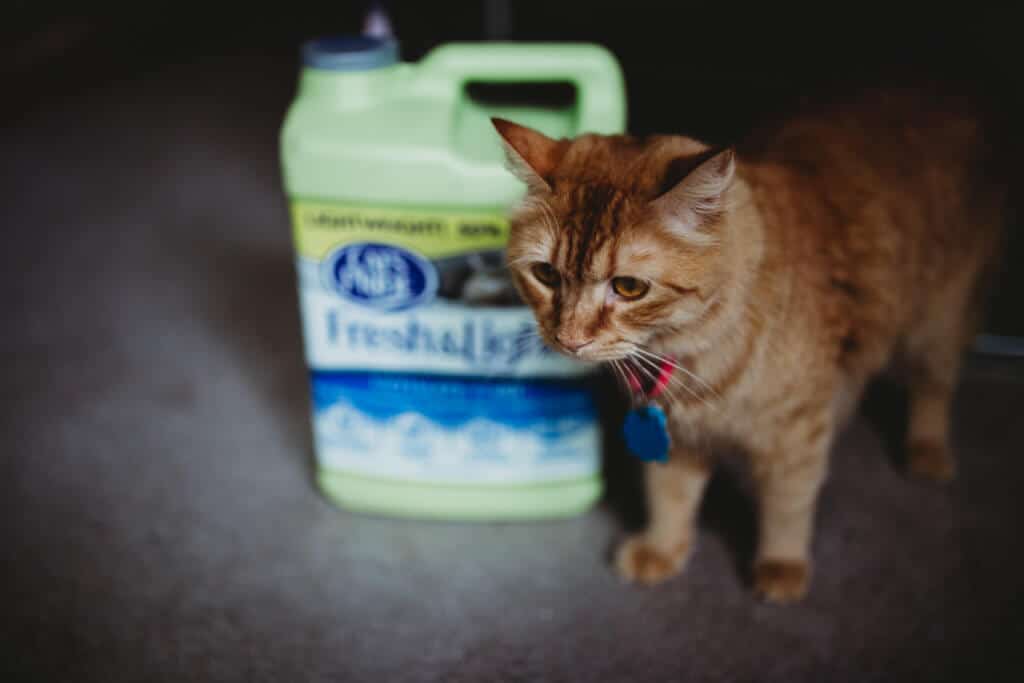 How we help shelters by purchasing Fresh & Light® litter
By purchasing a green jug of Cat's Pride® Fresh & Light®, we're helping cats and shelters. Indeed, for every green jug purchased, another pound of litter is added to the total amount donated. Additionally, you can also help by signing up for the free Cat's Pride Club and nominating your local shelter to receive a litter donation.
Head to your local store to purchase a green jug of Cat's Pride Fresh & Light (from the two Ultimate Care products). You can't miss it, it's the bright green packaging in the shopping aisle. And seriously, Willy is the type of person to stand in the cat litter aisle for 15 minutes examining all the brands and their claims, balancing features and price and everything else, and he's been coming home with Cat's Pride Fresh & Light for a while now every time.
Go to catspride.com/litterforgood and sign up for the free Cat's Pride® Club to nominate a shelter to receive litter donation.