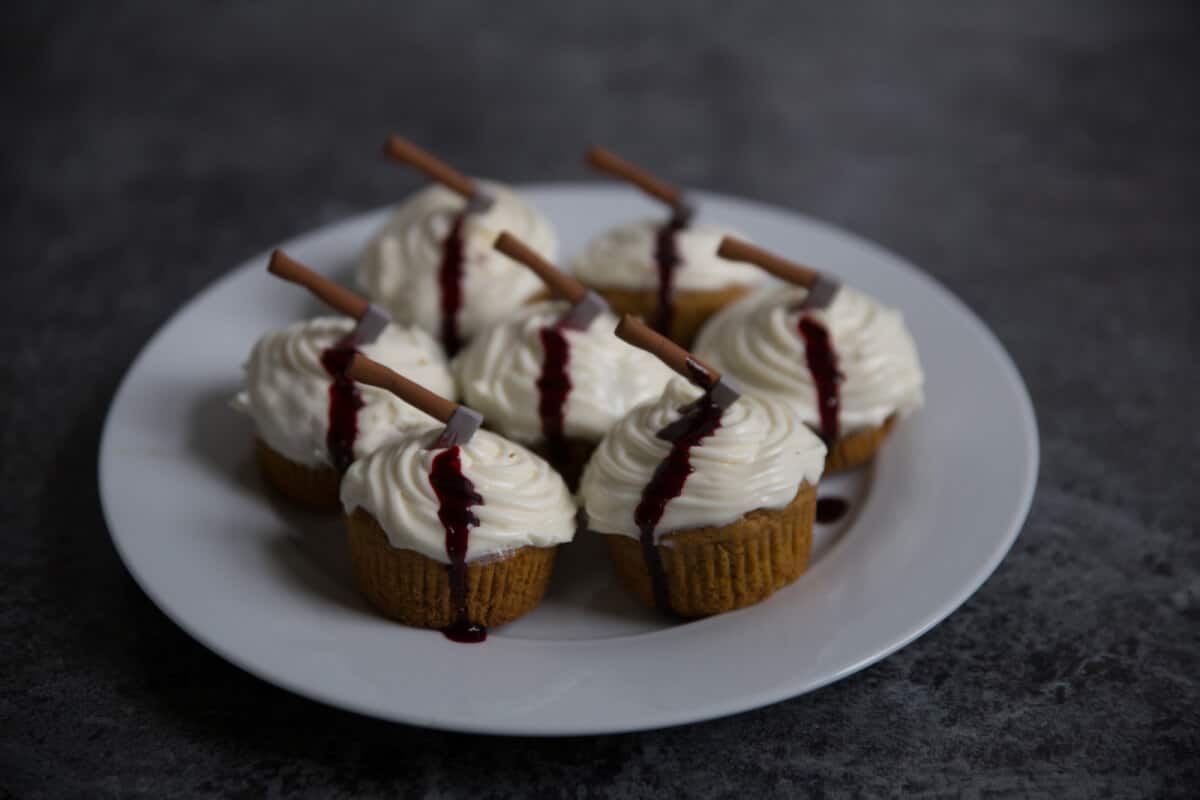 This is a sponsored post written by me on behalf of Bob's Red Mill.
With the holidays approaching, it's a great time to give. And what better ways to give to your loved ones than with a nice box of baked goods? Psychologists have found that baking for others promotes a sense of wellbeing and benefits the baker as much as, if not more, than the recipient. You can read more about it here.
To that end, I've decided to make some spooky cupcakes for Charlie's therapists. They go above and beyond. They care about him and without them Charlie wouldn't have made the progress he's made in the past two years. During this holiday season, we wanted to give them a big thank you in the form of freshly baked cupcakes.
Bob's Red Mill
Today, I'm going to share with you my secret recipe to make spooky pumpkin cupcakes. Yep, that's right, and it's as delicious as it sounds. Because I love fall and it's my favorite season, I love the holidays this time of year too, the seasonal foods, and of course, the weather cooling down here in Texas. Willy's been on a gluten-free diet for several months now so I used Bob's Red Mill Gluten Free 1-to-1 Baking Flour so he too could enjoy a few of them before we gave them away.
I love Bob Mills flour. Their products are the highest quality, and anyone who bakes at all knows that precision is key – with measurements and quality of ingredients. Also, the Bob Mill's believes in making our world a better place through small acts of kindness, which fits the theme of the holiday season perfectly.
If you too know someone who avoids gluten, Bob's Gluten Free 1-to-1 Baking Flour can be used in your favorite recipes in place of wheat flour with great results. Willy was super impressed with how good the cupcakes turned out. And because everyone loves a good deal, you can use this coupon to get $! off Bob Red Mill products —> http://bit.ly/2wW8Fv8
Here's the recipe.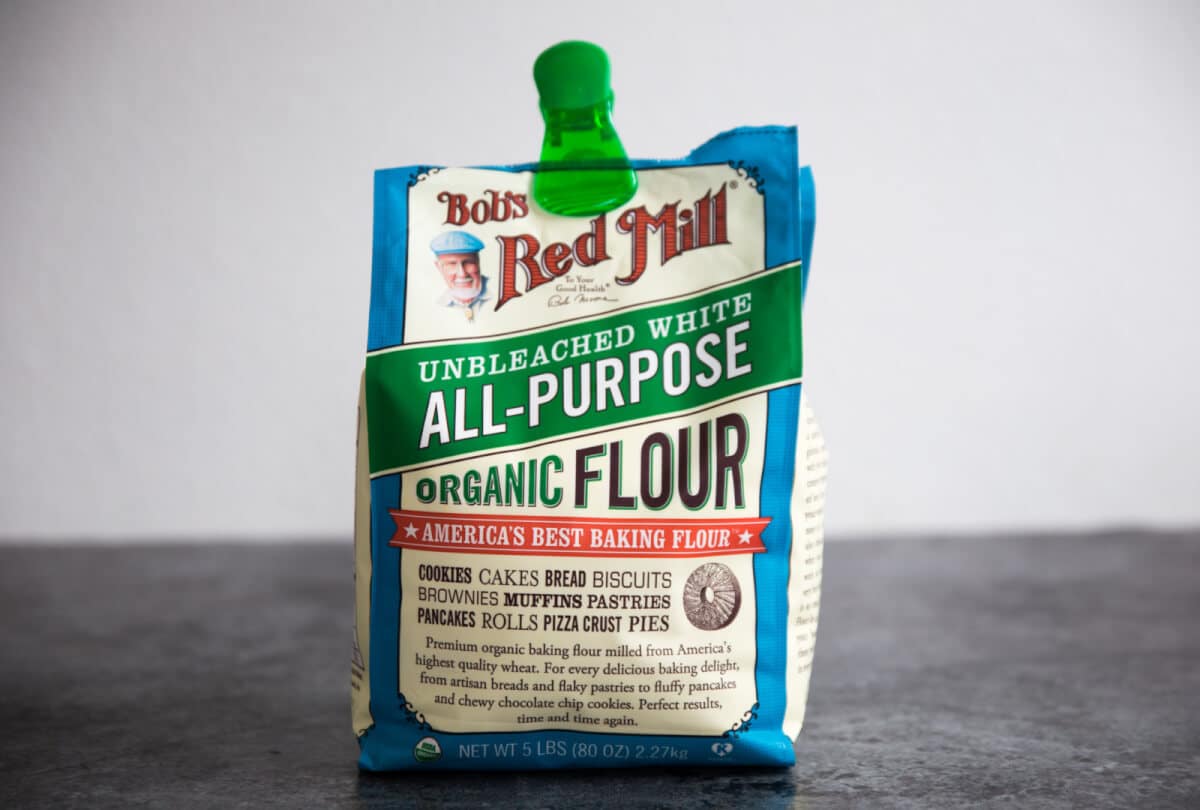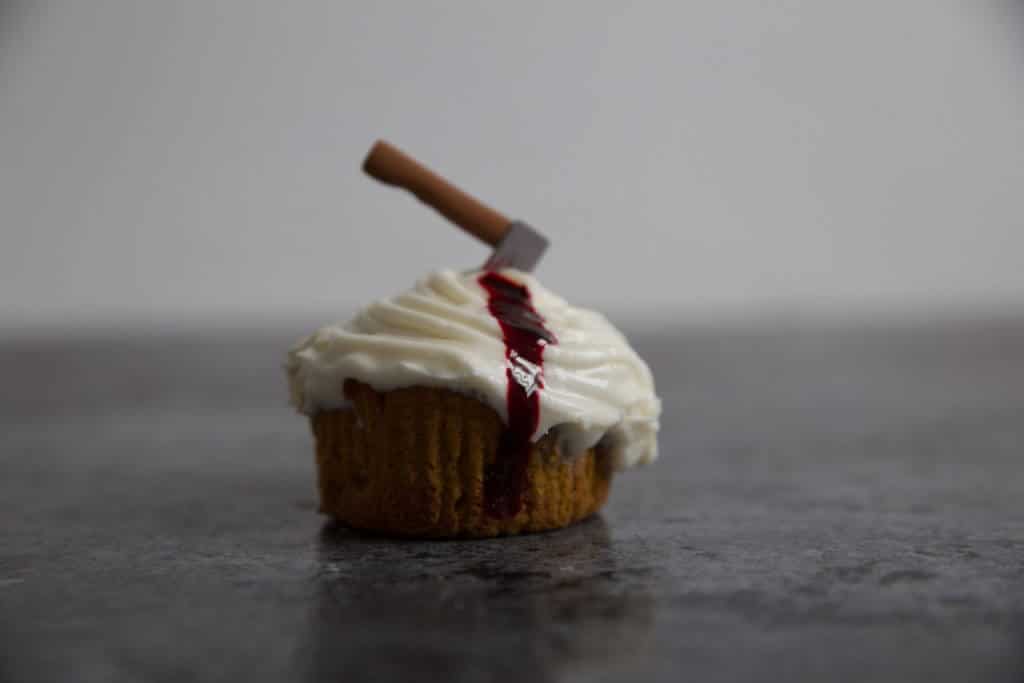 INGREDIENTS:
Cupcakes:
1

⅓

cups Bob's Gluten Free 1-to-1 Baking Flour or

Bob's Red Mill

Organic All Purpose Baking Flour

½ teaspoon baking powder

½ teaspoon baking soda

½ teaspoon salt

½ teaspoon ground cinnamon

½ of ground nutmeg

Pinch of ground cloves

1 cup canned pumpkin

½ cup white sugar

½ cup dark brown sugar

⅓

cup olive oil

2 eggs
Decorations:
⅓

cup honey

Red food coloring

12 candy axes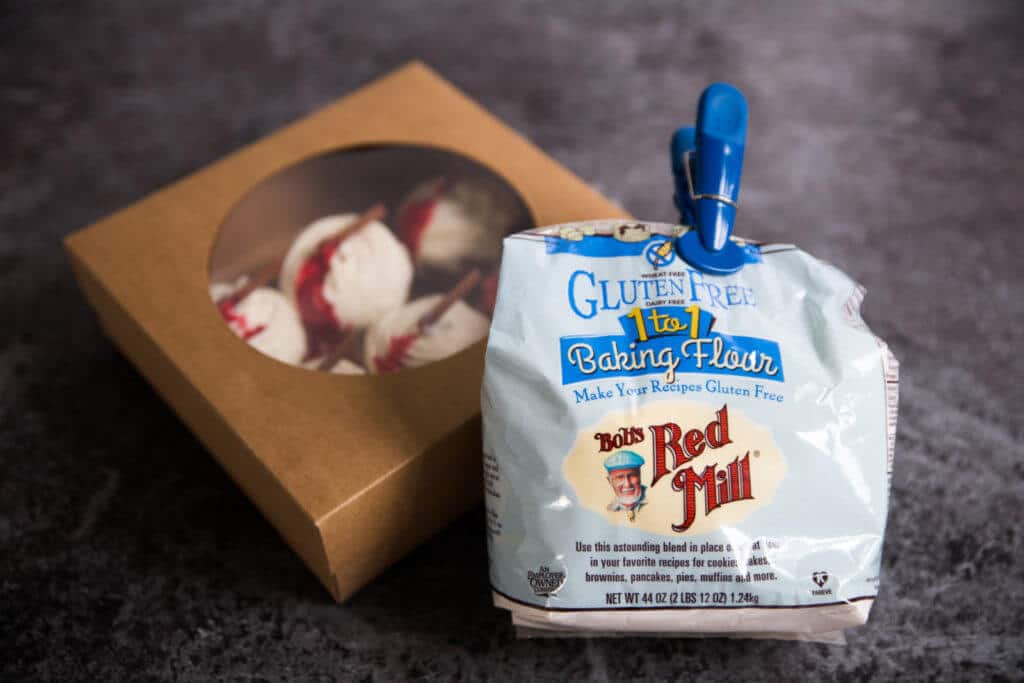 DIRECTIONS:
Cupcakes:
Preheat oven to 350 degrees F. Put liners in a 12-cup cupcake pan. Set aside.

In a medium mixing bowl, whisk together all the dry ingredients except for the sugars (the

Bob's flour

, baking powder, baking soda, salt, cinnamon, nutmeg, and cloves). Set aside.

In a larger mixing bowl, whisk together the pumpkin, the white and brown sugars, and the olive oil until completely combined. Break up all chunks so none remain.

Whisk the eggs into the sugar mix, one at a time.

Add the flour mix in two stages. Fold it in with a rubber spatula until thoroughly mixed.

Divide the batter between the baking cups, filling each about two-thirds. Bake until a thin knife or toothpick inserted into the center comes out clean. It can take anywhere from 10-22 minutes.

Allow them to cool in the pan for 5 minutes, and then remove to a cooling rack. Allow the cupcakes to cool completely before frosting.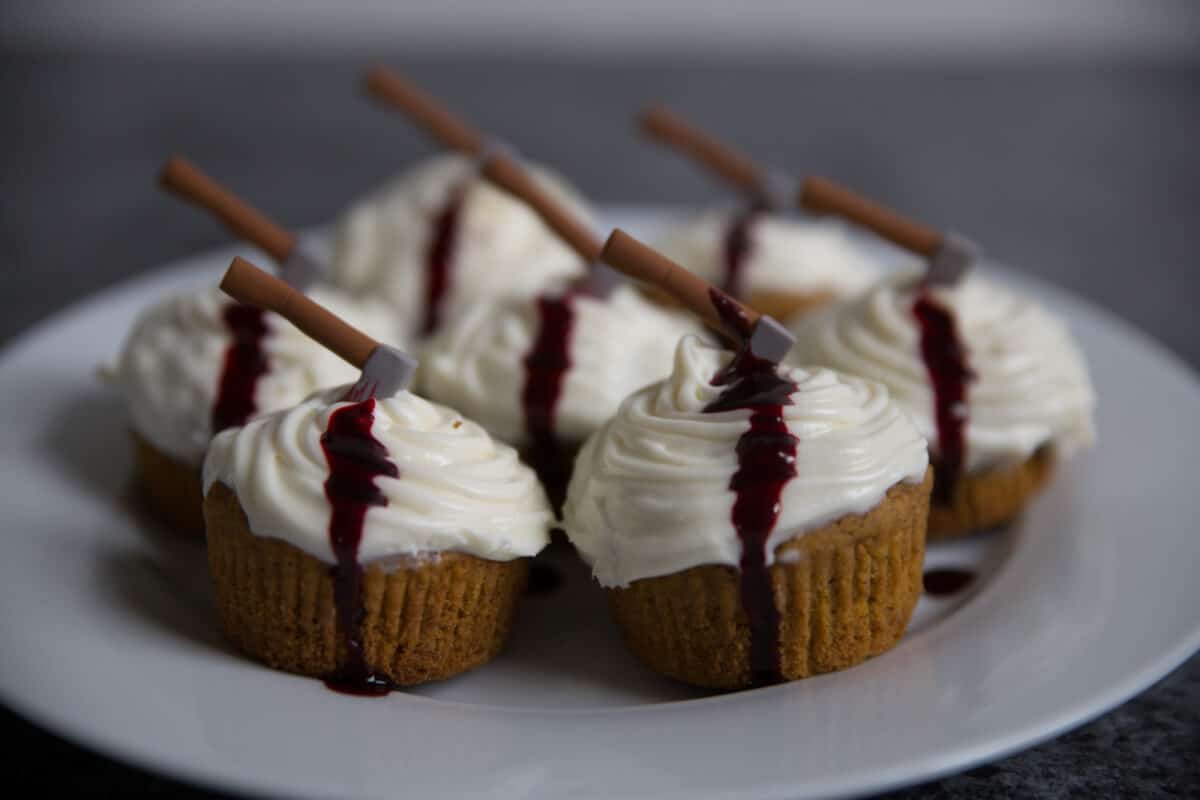 Decorations:
Scoop cream cheese frosting into a frosting decoration bag with tip.

Using a circular motion, squeeze the bag starting on the outside rim of the cupcake and work your way to the center.

Place a candy axe in the center of each cupcake.

Mix the honey with several drops of red food coloring until it turns red.

Using a spoon, scoop up a small amount of the red honey and let it drip onto the candy axe and down the side of the frosting.
Deliver your freshly baked goodies to your loved ones, et voila!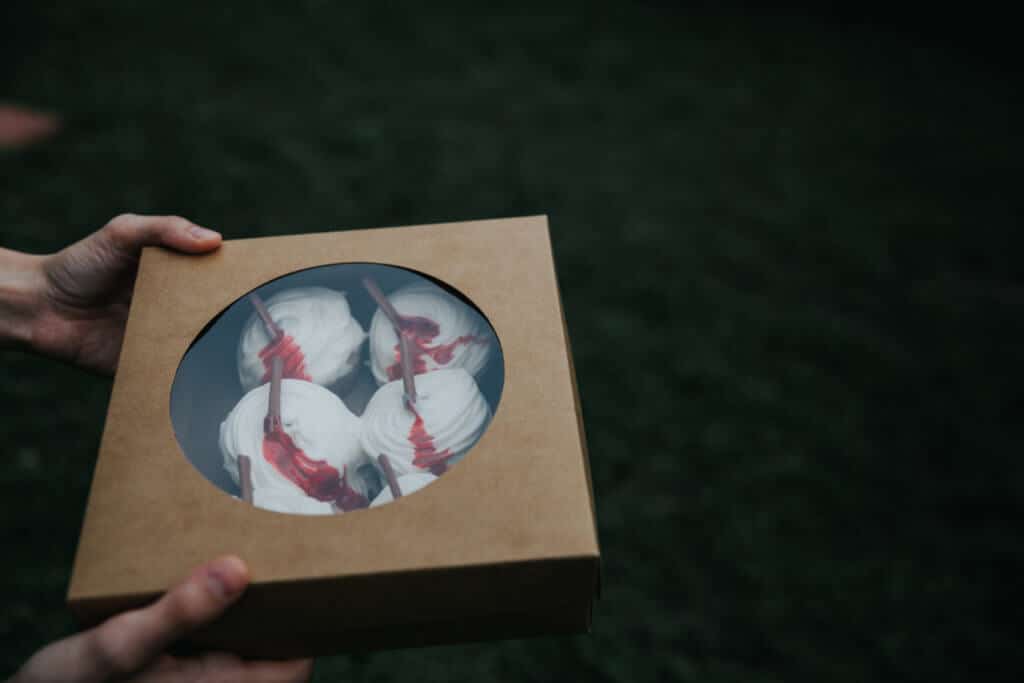 This is a sponsored post written by me on behalf of Bob's Red Mill.