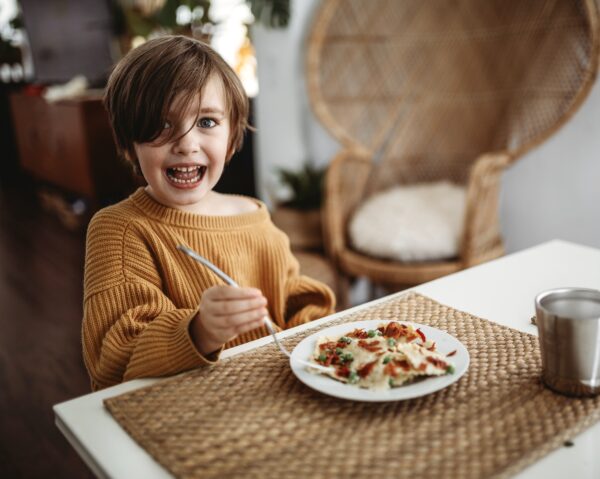 This post is sponsored by My Food and Family, all opinions expressed are my own.
"What's for dinner?
Every day, we ask ourselves this question. We're in the habit of not always planning dinner in advance, winging it last minute — and that gets stressful. We end up eating the same meals in rotation, going to the grocery store at the last minute to get that missing ingredient way too often.
It's not cost-effective nor time-efficient, and it adds stress to our busy lives. I know how many of you moms and your families relate! I have positive motherly qualities, but being a great cook is not one of them — I get nervous about trying new recipes that are out of my wheelhouse.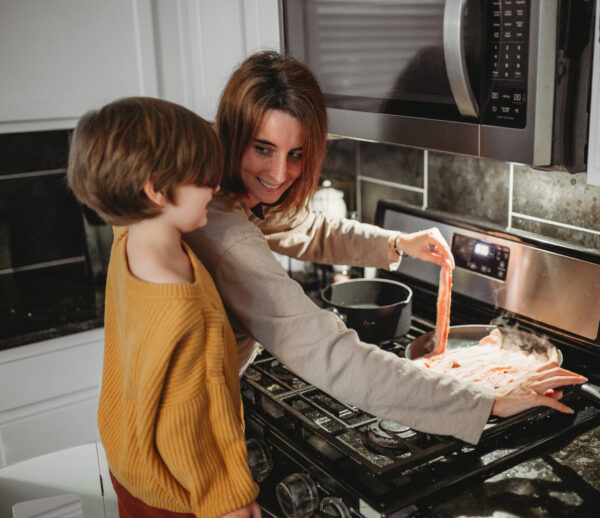 My Food and Family
This month, though, I switched it up. I did something new, trying to do some real meal planning with simple yet delicious-looking recipes I found in My Food and Family's vast online recipe library.
And just like that, my dinnertime improvement journey was on! The first recipe I attempted was Creamy Ravioli with Bacon and Peas. I'd fully prepared myself for the potential horror of the husband and kids turning green after their first bites, that is, if I hadn't already burned down the house. But it was actually simple, clear and easy to understand why I was doing each step. Jude helped me in the kitchen too.
Beyond being easy to cook, how quick it was kind of surprised me. And, it didn't require expensive, hard-to-find ingredients. Basically, it was everything I look for in a recipe.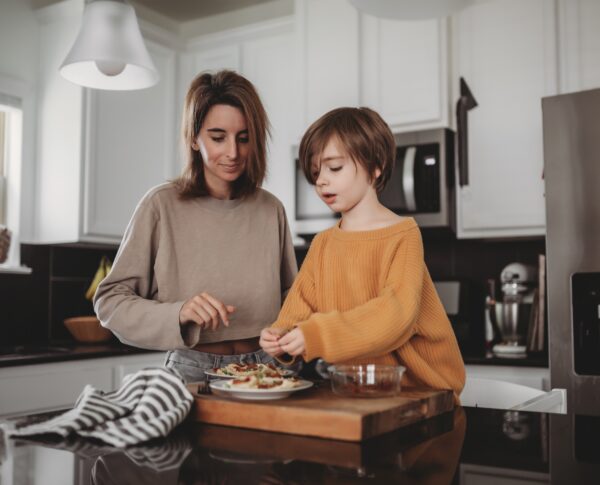 Yummy

Creamy Ravioli with Bacon and Peas

!
The proof's in the pudding for ventures like this, so four clean plates all around the table told the story of this meal's success. Jude even asked for it for lunch the next day. And he was proud to participate in following the recipe and eating the meal. He loves helping and I love making him feel important.
Since I found out about My Food and Family, weeknight dinners at our house finally have a little advance menu planning. This first recipe I tried is from their Spring 2020 magazine. Might be worth checking them out for yourself.
Believe me, if I can cook these recipes, so can you. 🙂