Thank you Colgate® for sponsoring this post.
The importance of good oral hygiene
One great thing about having a child who is able to imitate what you do is that you can take advantage of it by modeling to teach them great habits from a young age. Growing up in France where oral health is not a priority, I ended up having problems as an adult. I developed periodontitis and had to spend thousands of dollars to get everything back in order. The dentist and hygienist insisted on the importance of a good antibacterial mouthwash along with brushing and flossing. Before that, I didn't realize how important the addition of an antibacterial mouthwash was to my daily routine. This is knowledge that I'll be passing onto my kids when they're old enough for mouthwash.
Our morning routine: Shake it up!
Every weekday morning, my husband and I take care of one child each. He gets Charlie up and ready for the school bus while I do my morning routine with Jude. First, we turn on the music because Jude loves to sing and dance. It's a great way to start the day in a good mood. Then, we brush our teeth together while dancing
I know it's funny, but it works to make the routine fun! Jude looks forward to it, and honestly it makes me smile early in the morning to see his dance moves. Finally, I use Colgate Total® Advanced Health Mouthwash while Jude tries to count to 30. "one, ooo, eee, tour, ive, eex, ine…"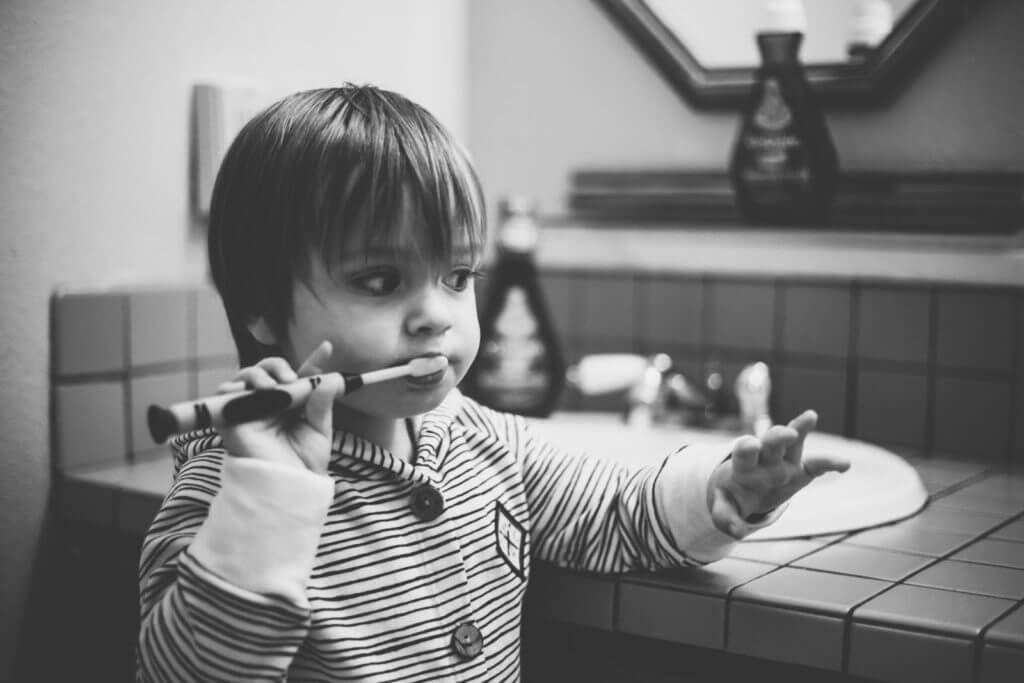 Colgate Total® Advanced Health Mouthwash
I've tried many mouthwashes in my life and I can't handle the ones that burn my mouth. I'm not built for it. However, I've always thought that I was missing out from the good effects of those mouthwashes. I thought it had to hurt to be effective. Apparently I'm wrong! I love the clean feeling I get from Colgate Total® Advanced Health Mouthwash. You can actually see the stuff it cleans out of your mouth when you spit it out – stuff you didn't even know was there.
A cool and unique feature of this mouthwash is the two layers of different color liquid in the bottle. They stay completely separate – the green on top and the blue on the bottom – until you shake it up right before using it and the mouthwash removes 24x more bacteria than ordinary, non-antibacterial mouthwashes. And like I said, the results are right there in the sink! Simply – Shake, Clean, See – for a healthier mouth!
The two-layer technology in this mouthwash builds on the "dual phase" trend seen in many health and beauty products, combining freshening power with germ killing ingredients (cetylpyridinium chloride).
All in all, Colgate Total® Advanced Health Mouthwash:
Removes 24x more bacteria vs. ordinary, non-antibacterial mouthwashes
Reduces Plaque
Helps Prevent Gingivitis
Freshens Breath
Even though this mouthwash is great at preventing plaque and gingivitis, of course, it does not replace a good overall oral hygiene like brushing your teeth twice a day and flossing. I'm legitimately excited when I use Colgate Total® Advanced Health Mouthwash because it's fun to shake it and mix the two layers, it makes my mouth feel incredibly clean, and because not only does it remove 24x more bacteria than the old mouthwash I used, but I can literally see the results when I spit it out in the sink.
Honestly, I will not be buying anything else from now on.
What are you waiting for to shake up your routine with Colgate Total® Advanced Health Mouthwash, the only mouthwash that allows you to "Shake, Clean, and See"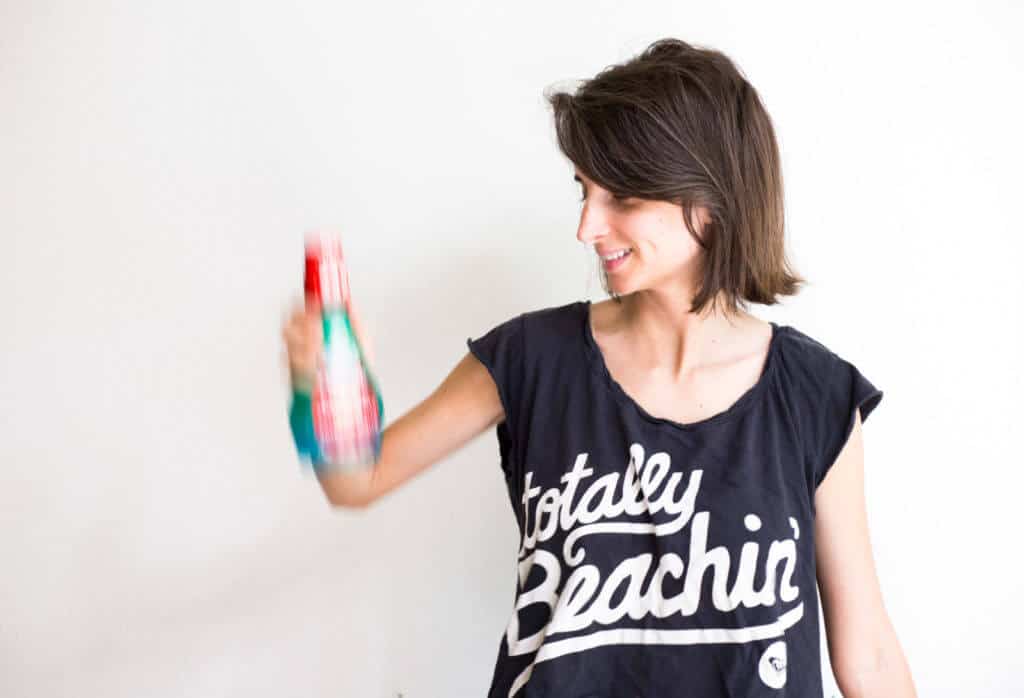 I was selected for this opportunity as a member of CLEVER and the content and opinions expressed here are all my own.