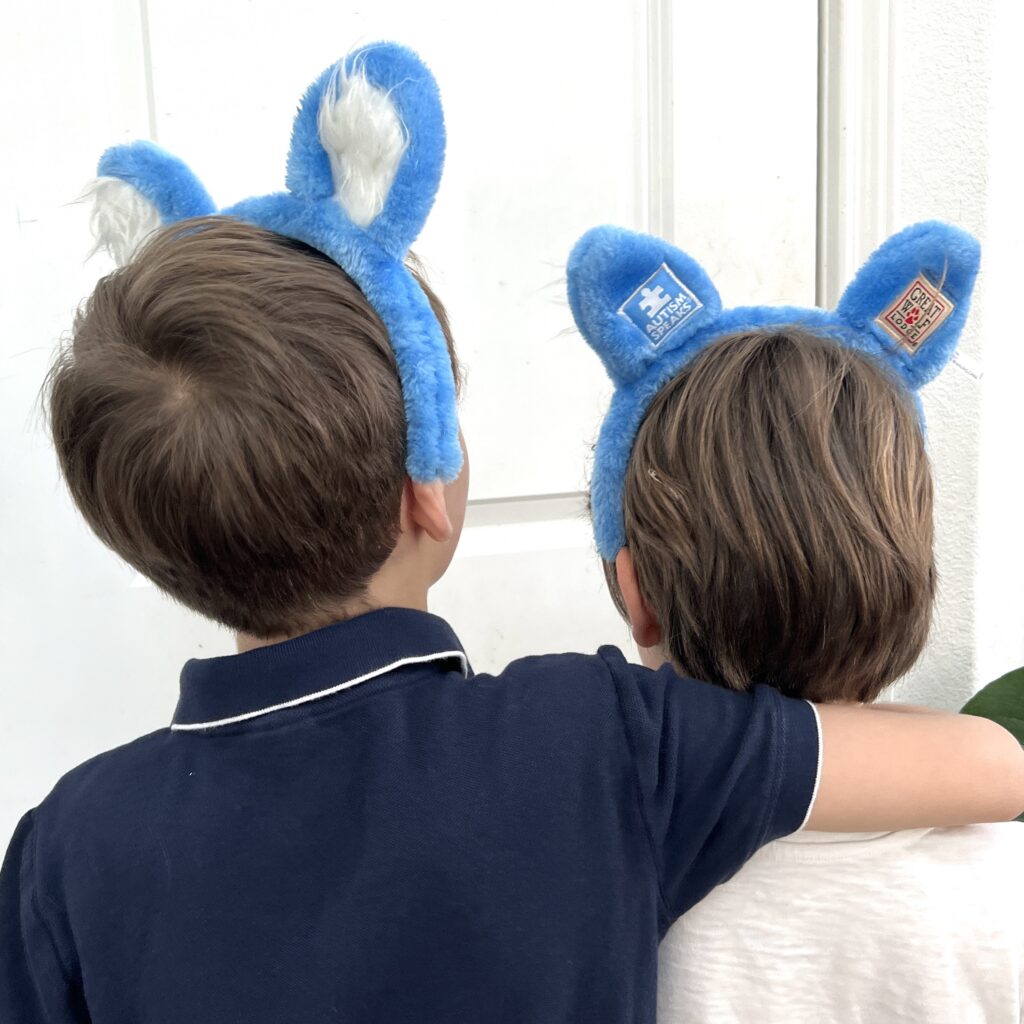 I'm autistic and I work for Autism Speaks as their Director–Social Media and Social Influencer Marketing. I work there because I support them, and have for a few years now. The opinions I'm sharing here are solely my own, as one autistic person. I don't speak for Autism Speaks or the autism community. No one alone speaks for the autism community. 
Anyone who has read my book knows that until a few years ago I was neutral about Autism Speaks. Why? Because I didn't have enough information. I had incorrect information, too. I'm not the type of person who reads an opinion online and takes it at face value. I formed my opinion based on my own research and what I discovered to be facts.
Now that I've worked for Autism Speaks for a while, I can confidently say that what I discovered was correct, and I do support Autism Speaks and its mission.
Is Autism Speaks a hate group?
Every single time I mention Autism Speaks in one of my posts, someone comments that I need to do my research because Autism Speaks is a hate group.
It's people's right to not support Autism Speaks, of course. If that's the case with you, say "I do not support Autism Speaks," not "Autism Speaks is a hate group." I encourage you to do research to challenge your belief. See what you find. Spreading misinformation about an organization you don't support has real-life effects.
7 Reasons Why I Support Autism Speaks
1. They listen to autistic people
Not only do they want people on the autism spectrum to reach their full potential as individuals, but they listen and give a voice to autistic people.
In the past, they've listened to feedback from the autism community and made positive changes.
One of the things that keeps being said about Autism Speaks is that they don't hire autistic people and don't have autistic people on their board. Both accusations are false. How do I know? I'm autistic and I work at Autism Speaks and I'm far from their only autistic employee. People aren't obligated to disclose their diagnosis and honestly, I don't blame those who don't, when I see the bullying of anyone who supports Autism Speaks.
On their board, there's Dr. Stephen Shore, who is openly autistic. For those who don't know, he's the guy who originally said, "if you know one autistic person, then you know one autistic person."
Autism Speaks also has a podcast called Adulting On The Spectrum, produced and hosted by two autistic adults, me and Andrew Komarow. We have only autistic adults as guests — even those who don't support Autism Speaks.
2. They don't support eugenics
No idea where the rumor that Autism Speaks supports eugenics came from, but it's completely false. "Autism Speaks does not support eugenics. Our research in the genomics field (via AGRE, MSSNG, and PATH) exists to help advance the field so that ultimately autistic people have access to personalized, precision care that will empower them to lead their best lives."
3. They use the puzzle piece symbol
Just like many autistic adults, and loved ones of people with autism, I like the puzzle piece symbol. Contrary to what's said on social media, Autism Speaks doesn't use the puzzle piece symbol because they want to represent that people with autism are missing a piece. They use it because they believe that their updated, more colorful puzzle piece, represents inclusivity and optimism as they look toward a future of progress for those on the autism spectrum. It has never been about autistic people "missing a piece". Let's stop that rumor, okay?
4. They're not looking for a cure
"Cure" was removed from its mission statement in 2016. The thing is, even if they were looking for a cure, it still wouldn't be a reason to call them a hate group. Many autistic people are in favor of research into a cure. Many are offended by the idea. We don't even know what a "cure" would look like. What if we could target a specific struggle that affects many autistic people, while keeping the more personal or preferred traits?
Some of us struggle more than others and don't see our autism as just a personality difference. It should be a personal choice. Back to the point though, Autism Speaks is NOT trying to cure autism.
5. They do a lot for the autism community
Recently, they helped get Medicaid to cover autism for children in all 50 states, Texas being the last. They also helped develop the WHO Caregiver Skills Training Program. Here are some other goals they have:
Increasing early childhood screening and timely intervention with our bilingual public service campaigns aims to lower the age of diagnosis to help children with autism reach their fullest potential and offer resources to help caregivers better support their children with autism. I personally was able to get an early diagnosis for Charlie (22 months old), thanks to the M-Chat, the results of the test are what got the ball rolling. He scored so high that doctors took us seriously right away.
Improving the transition to adulthood for the 70,000+ autistic Americans who age out of school-based support each year by offering free online resources for transition, employment, education, housing, and community living. We also launched our new inclusive employment initiative (WIN) to build and support inclusive workplaces through a comprehensive suite of resources.
Ensuring access to reliable information and services throughout the life span by continuing to expand our Autism Response Team's reach, technical skills, and knowledge to provide more people– particularly in underserved areas and communities – access to resources, information, and support from time of diagnosis through adult life.
Their autism hotline is amazing
Their hotline is The Autism Response Team. For everyone looking for help, The Autism Response Team (ART) is an information line for the autism community. Autism Speaks Team members are specially trained to provide personalized information and resources to people with autism and their families.
You'll get personalized advice based on what your situation and needs are. It's free, of course.
Get in touch with their Autism Response Team here.
6. Their website is a mine of autism resources
It's not the easiest website to navigate but when you know where to look, you'll be amazed at the resources available for free.
I often get asked about how to teach children AAC. That's a complicated question and task but their guide is a great starting point:
If you suspect your child has autism, take the M-CHAT here.
Haircuts? Autism Swim lessons? Autism evaluations. You'll find your answers here.
7. They include everyone on the spectrum
Everyone on the spectrum is included at Autism Speaks, people with low support needs, people with higher support needs, and everyone in between. They also provide support to caregivers of autistic people. As someone with level 1 autism, raising a child with level 3 autism, I find this representation very important. Just take a look at the diversity of profiles and stories shared on the Autism Speaks Instagram page. No one is left out and that's amazing!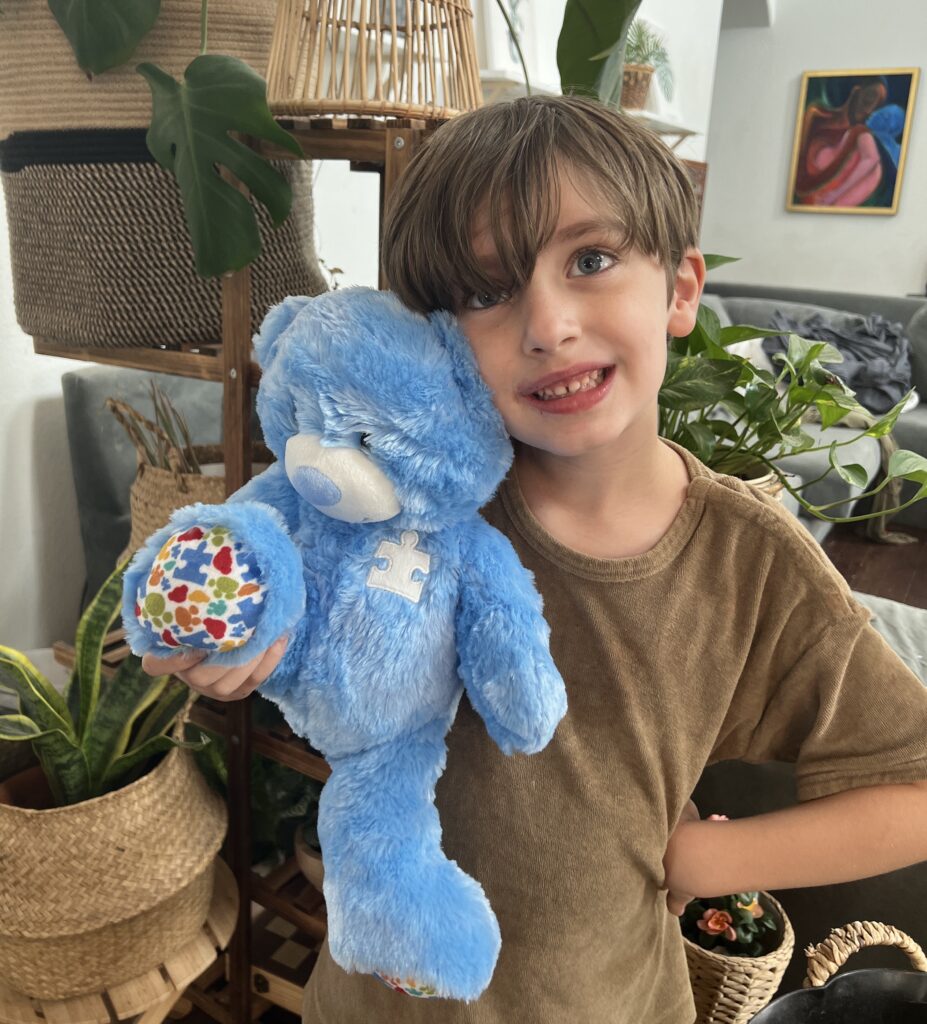 The Autism Speaks controversy
So where does the controversy come from? Some of it comes from mistakes made a decade ago that have since been fixed and some of it comes from the constant propaganda being spread on social media.
The main mistake was the "I am Autism" video, which depicted autism in a rather uncomfortable way with some questionable wording. Not only is that video TWELVE years old, but Autism Speaks has also apologized for it and it was taken down from their website within a few days of being posted. This video does not represent Autism Speaks. Here's their statement about it:
"I Am Autism" was a mistake and the video was removed from our channels shortly after it was posted, in 2009. We apologize for the video and the harm it may have caused. Since 2009 we have not shared or distributed the video. We are aware that the video is still being posted and shared today by others as an example of our current campaigns and messaging – which it is not.
We are focused on supporting autistic people of all levels of need so that ultimately, they can lead their most meaningful lives – of their choosing. Our public service campaigns and marketing efforts reflect this focus on personal growth and inclusivity."
I'd like to add that non-profit organizations are required to report their expenses publicly so if you see that fake pie chart being circulated, again don't take it as face value. I implore you to go Autism Speaks website to look at public numbers and facts.
Give organizations the chance to evolve
Bottom line. Companies evolve. I think it's amazing that Autism Speaks listened to the autistic community, took the feedback, and made meaningful changes. We can't expect perfection but we can request to be listened to, and on that front Autism Speaks delivered.
I'm autistic and I support Autism Speaks, and I hope you give them a chance.