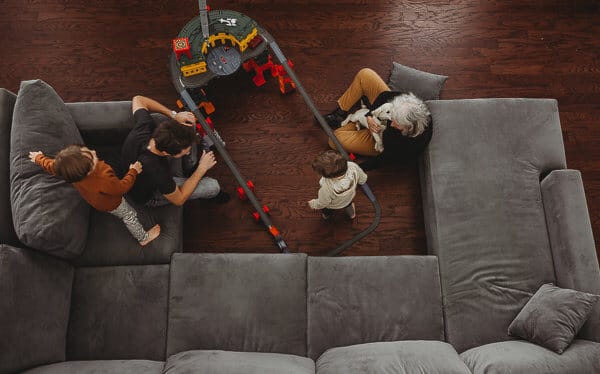 Thank you Mattel for sponsoring this post, all opinions expressed are my own. 
Yay for friends and family!
We've been lucky enough to have friends and relatives visit us this year. Both my and Willy's family live far away so it's always a party when people come to visit. Jude loves playing with friends but sharing isn't his forte yet. Every time one of his friends come to visit, they end up fighting for the same toy. If you're a mom, I'm sure you too know this struggle. We recently got a Thomas & Friends Super Station and it's been a lot of fun. It's huge so everyone can play at the same time and it decreases the the kids' frustration.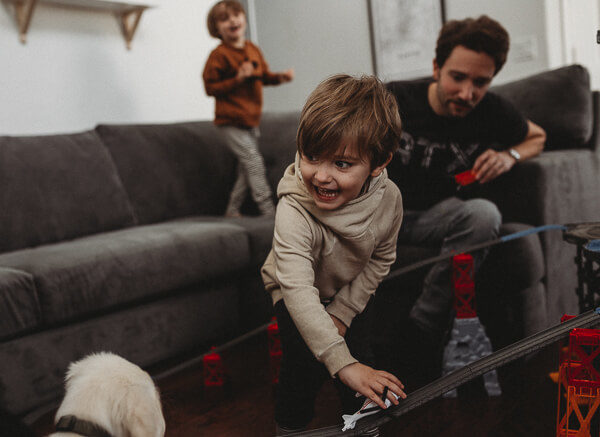 Thomas & Friends Super Station
There are so many advantages to this awesome train station. First of all, there are many different track configurations so it's a great way to encourage your child's creativity. It has two racetracks plus floor play, and a turntable with a stop-track lever. That's some real train stuff! Jude loves when we make the track as long as possible and let the battery-operated Thomas The Train go 'round and 'round. Our dog loves to watch too which cracks Jude up.
With this train station, you also don't have to worry about buying the wrong kind of engines because it's compatible with all Thomas The Train products, the mini trains and the bigger ones too. Even better, the station holds up to 100 engines. I know our relatives will appreciate this because it takes away some of the stress of buying the right toys. No guess work involved. Whatever they get, it will be compatible with our train tracks.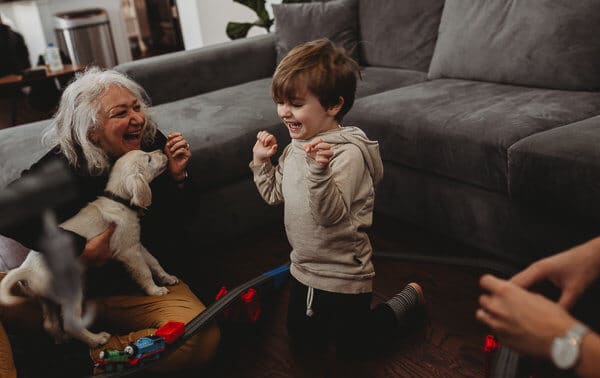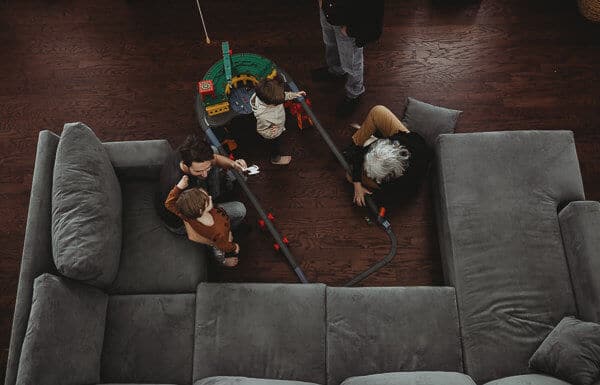 It's a party!
For Thanksgiving, we had relatives in town, and Jude had a blast playing with them and showing off his Thomas & Friends Super Station. There was a lot of laughter. It's such a great toy for playdates and to have fun when multiple people are over. If you're looking for a great present for the kids in your life, this is it. It's hours of fun guaranteed! You can get it at Walmart.
I can't wait for Christmas this year, we are having people over and I know this will keep everyone happy and entertained!