The #actuallyautistic movement
I've known for a while that there is a community of autistic people who have beliefs about autism that are different than mine. They call themselves #actuallyautistic. They believe that ABA therapy is torturous, only autistic people should be allowed to talk about autism, functioning labels are useless and insulting, and they strongly believe that "autistic person" is superior terminology to "person with autism".
For the past two years, they've come to my Facebook page, Instagram page, and blog to leave nasty comments. I'm usually able to just block them and move on but today someone really pissed me off. "I hope your child never forgives you," she said. It was in response to a post that you can read here, celebrating Charlie's first words. She was referring to me sharing Charlie's autism story online without his consent – Charlie, my nonverbal five-year-old. These people think Charlie will one day read my blog and hate me for revealing his life as a toddler for all to read, and for somehow usurping his identity and speaking for him. To a small extent I understand some of the issues. I didn't get Charlie's permission to talk about his autism. That said, I would give anything for Charlie to one day be able to read my blog and feel any way he goddamn wants to about it.
What if my mom had shared my autism story online?
I thought about this questions a lot. How would I feel if my mom showed me a blog she had written, a blog about what raising a child with high-functioning autism was like for her from her perspective. After really considering this issue I decided that I would be so proud of her for opening up and showing the world that autism is nothing to be ashamed of. We need more voices of people affected in any way by autism. I would have been touched by her sweet words and the love she showed me.
I don't speak for Charlie, but I share my journey as the mother of a severely autistic child. On my blog, I write about Charlie's successes, but I also write about the days I feel sad about having never heard his sweet voice call me "mom". I'm only human, and it hurts. That's me, it's honest, it's my life, and I share the good and the bad, just like with any parenting journey. Not everything is rainbows and unicorns and I'm not the kind of person who pretends it is. Charlie's autism is a disability. That said, I always stay optimistic and emphasize how much I love Charlie, because I do.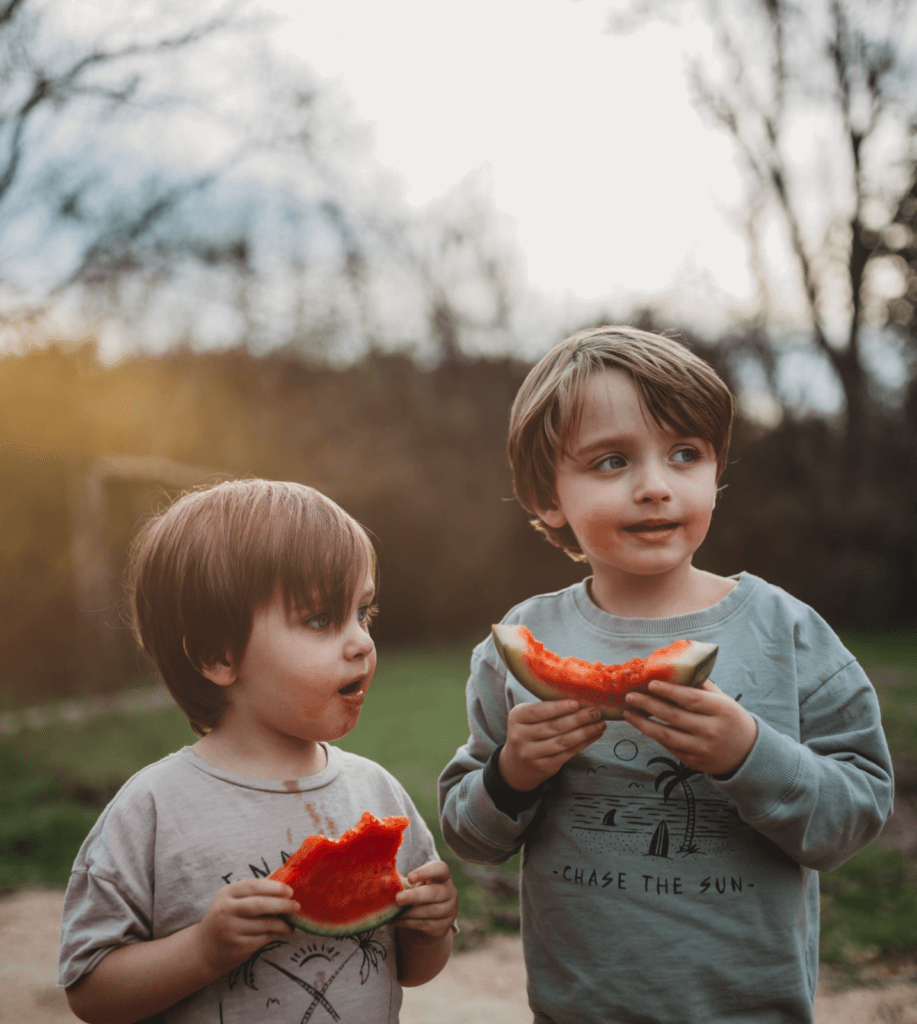 Just because I experience sadness over a specific skill Charlie doesn't have or that he doesn't show me love doesn't mean I don't love Charlie. My posts are full of love, hope, and pride for Charlie. It is awful that other mothers have guilted me for my feelings about having a nonverbal autistic son. I get messages all the time from parents thanking me for my blog who relate to my life. These parents find solace in my words, and they feel less alone because of how I open myself and my life to them. That's what makes it worth it for me.
"I hope your autistic child never forgives you"
I included a few representative screenshots to give you a good sense of the situation. There are a lot more. This is real and it is not a rare occurrence. People tell me I'm not autistic and that I couldn't have autism because I hate autism. Not gonna lie, these particular attacks had me laughing.
While I don't share their views on autism, never would I ever insult them as mothers or make them feel less than, yet they do that to me. I'm not going to write much more on this subject but I want readers of my blog to know that I, an autistic adult, do not speak for all of us, and in fact, a fair number of autistic adults apparently hate me.
From now on, I won't engage or respond to any of these comments. If you're #actuallyautistic and reading this, and I know you will, I ask that you please respect me by not commenting on my posts anymore. Just go away. Stop browsing my page and unfollow me. Move on! I know how you feel. Really, I understand – you've said it enough times. I bring "shame to the autism community". Oh, and don't bother repeating that I'm torturing my son with ABA therapy anymore either. I've heard that one enough too. We're all grown adults and we can agree to disagree without tearing each other apart, or at least you should strive towards that.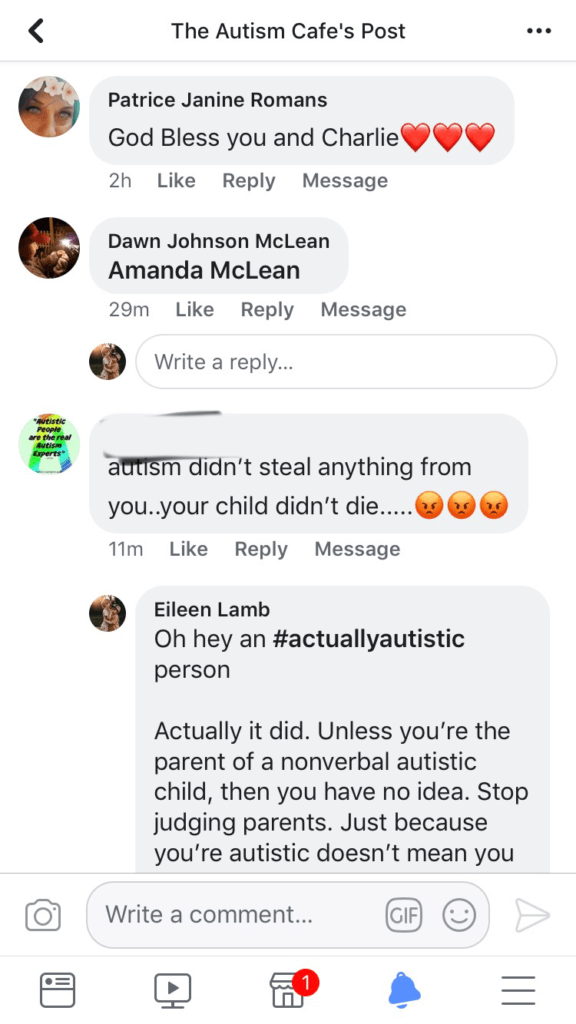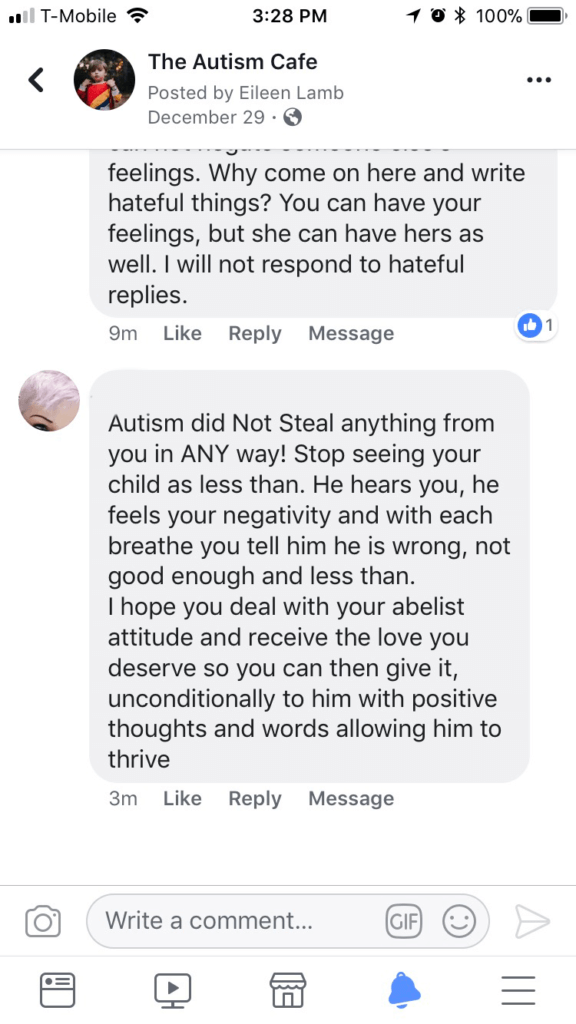 Thank you for reading my autism blog
On a positive note, thank you to everyone who's been supporting my blog. Thank you to everyone who celebrated with me when Charlie said his first word. Thank you to everyone who had my back today when these mothers attacked me. Thank you to everyone who follows The Autism Cafe and engages on my posts. Thank you to everyone who takes the time to message. Thank you to the lurkers too (I'm shy too). I appreciate you just for reading this right here right now. Your support means a lot. This blog wouldn't be the same without all of you. You are my people.
Sincerely,
An autistic mother of an autistic child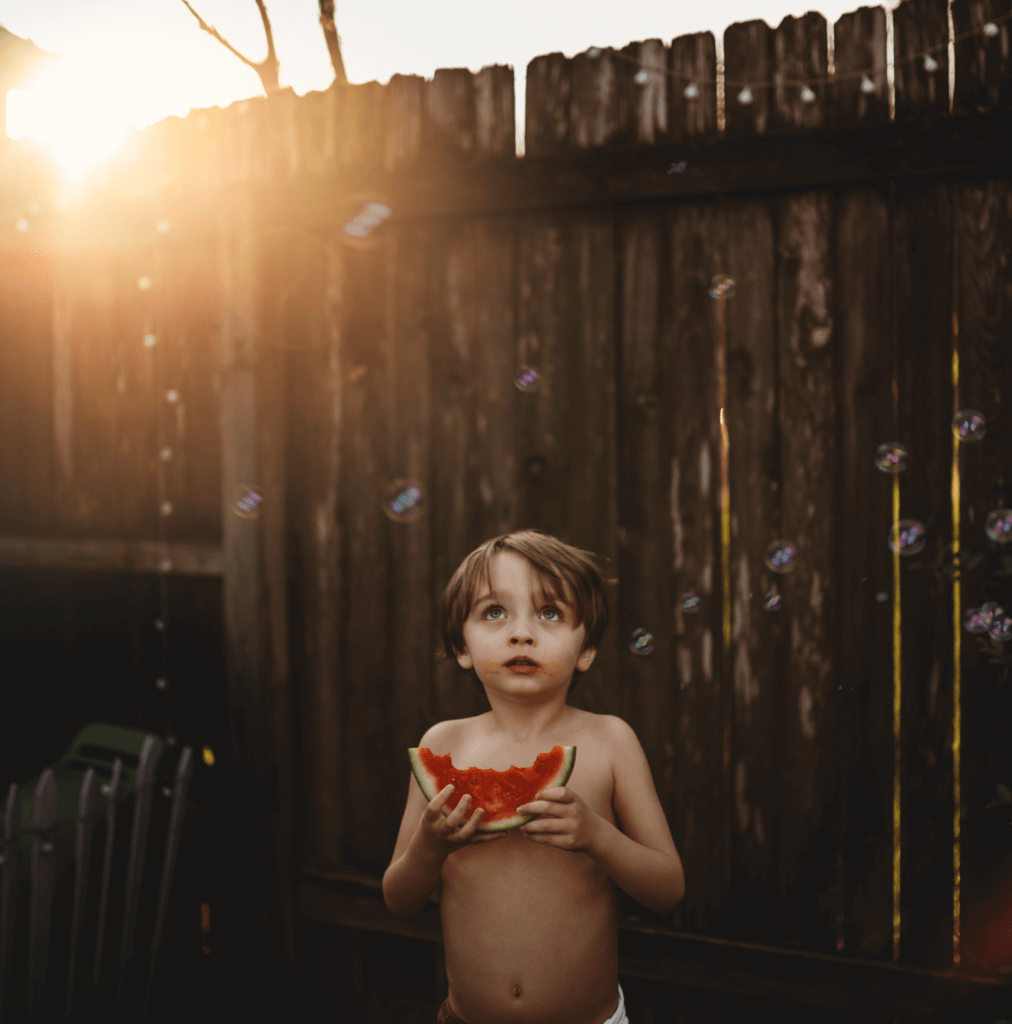 To see more of my autism blog posts, click here
To see more of my mom blog posts, click here