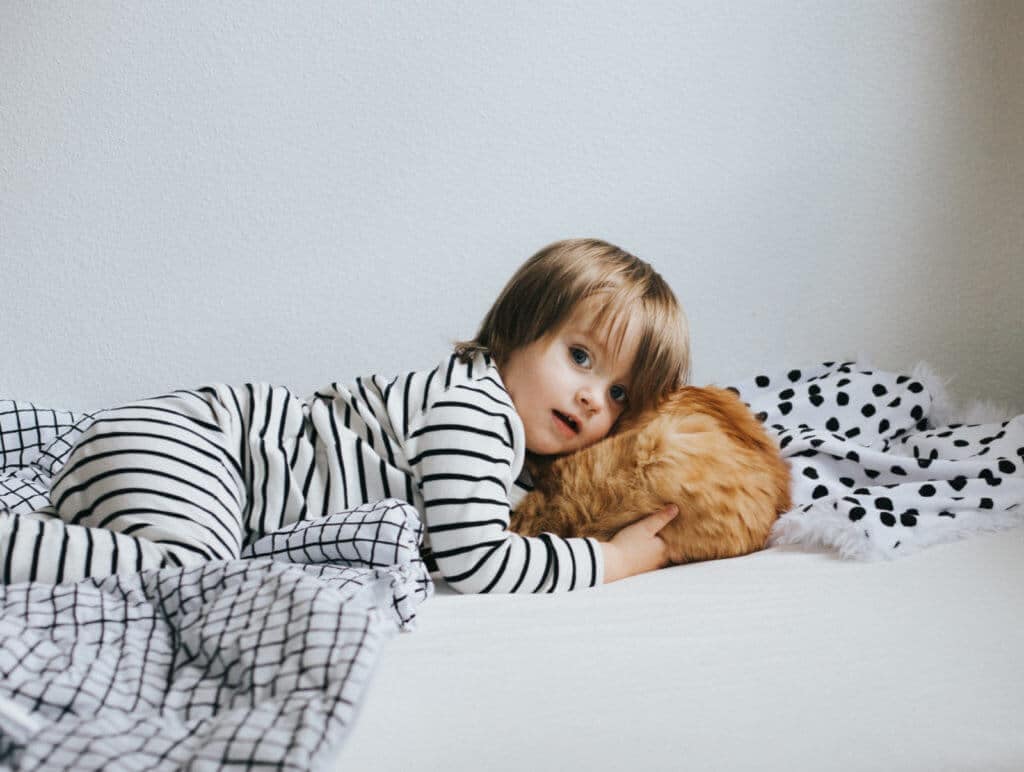 Jude's been sleeping with us since he was born. We practice safe co-sleeping. While I loved the convenience of not having to get up to nurse him every hour when he was a baby, he's now two, he's squirmy, and he's used to nursing all night which I'm not too happy about anymore. So, we've decided it was time for Jude to sleep in a big boy bed on his own. I wanted the transition to be as smooth as possible so I chose a fun bed, and most importantly a comfortable mattress.
The importance of good night of sleep
When Jude doesn't sleep well he gets cranky, and that doesn't benefit anyone. Studies show that a child is better able to manage emotions after a good night of sleep. Children who sleep well are also less likely to struggle with anxiety or depression.
Sleeping well is also better for their development, concentration, and learning in general. For all these reasons, it was important for me to create a positive sleeping environment for Jude.
5 Little Monkeys Mattress
When I came across 5 Little Monkeys mattresses, it really seemed like the right choice to create the best possible sleeping environment for Jude. It's a triple-layered mattress made using CertiPUR-US® certified memory foam, a waterproof mattress protector, and a custom fill pillow.
I love that it comes with a removable and washable mattress cover, made with organic cotton. I can't tell you how many mattress protectors I've tried. I had seriously given up on using one that actually fully protected the mattress. None of them work as well as this one does, and they were definitely not as soft. A good mattress protector is important for years of good hygiene and easy cleaning. What's especially nice, though, is the custom fill pillow, which is anatomically correct for smaller bodies like Jude's.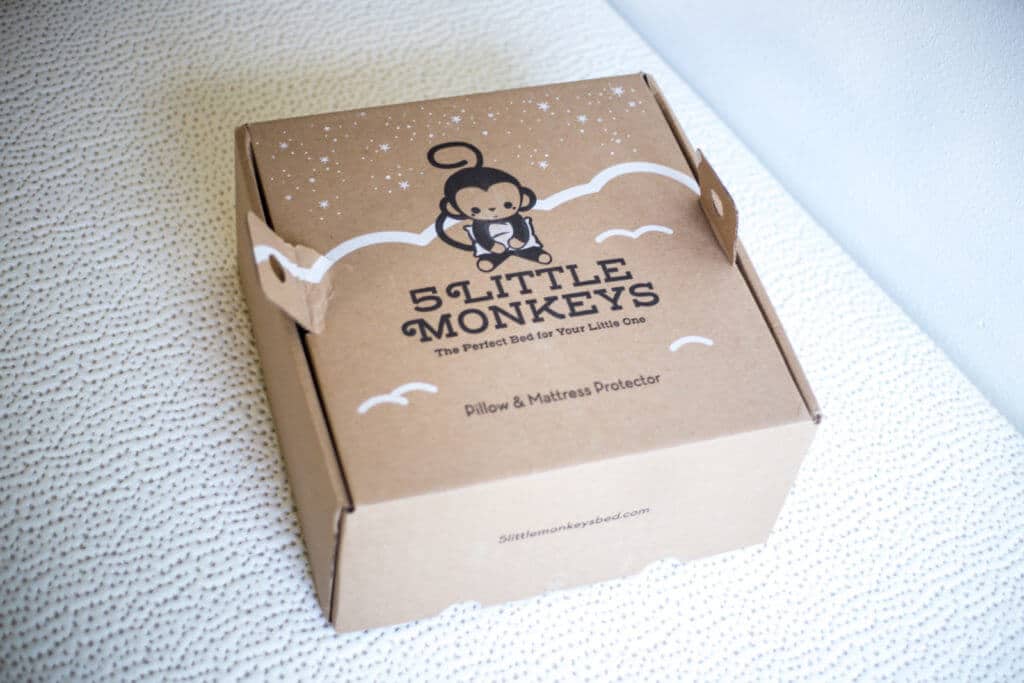 The details
Something that really stands out about the 5 Little Monkeys bedding was the attention to detail. The packaging was beautiful – everything came beautifully wrapped. There was a nice box with the pillow, the mattress protector, and a monkey soft toy that my oldest claimed right away. I'm happy I chose a 5 Little Monkeys mattress for Jude. A good night of sleep equals a happy toddler and mama! Check out this short video footage of Jude putting himself to sleep on his 5 Little Monkeys twin mattress.