Earning money from home
Today I'm going to share with you a few tips for earning extra money from home each month.
Before I became a mom blogger, I did a lot of research on how to earn money from home. Since Charlie's autism diagnosis, it's become even more important for me to be able to make money. It would be hard for me to have a job out of the home due to Charlie's therapy sessions, so I'll share with you these five ways I've learned to make a little extra cash online.
A few of these links are affiliate which means you and me both will get a coupon code when you sign up. Win/win!
1 – Online jobs:
I used to do work on Amazon Turk. All you need is a social security number and a computer. Simply put, mTurk is a service offered by Amazon who acts as a matchmaker for companies that need people to do simple tasks, called HITs (Human Intelligence Tasks) that a robot can't do. In exchange you get paid anywhere from $0.01 to $100 for each one (mostly on the lower end at first). It doesn't seem like a lot but believe me, it adds up very quickly. I bought the iMac I'm writing this on by turking for a few months in my spare time. How much money can you expect from it? It depends on how much time you put into it. I made an average of $500 a month by turking a couple of hours a day. Some people who turk 8+ hours a day earn more than $2500 a month. I have mom friends who get $200 a month turking only now and then. You can sign up here. I'll write a full tutorial soon. Stay tuned.
2 – Passive income:
Basically, you download an app that play videos on your phone while you're going about your day. You can also answer surveys, play games, and subscribe to newsletters (among other things) to earn points. You then redeem the points for gift cards. The easiest way, though, is to "watch" videos on your phone and on any other (multiple) devices you don't use regularly. The two main ones are:
Swagbucks: I get $80 a week using three devices. You can get even more by doing surveys and other tasks.
PerkTV: All I do is leave the app running 24/7. I get $25 a week using two devices. There are other little tasks you can do to earn even more. You can earn cashback too.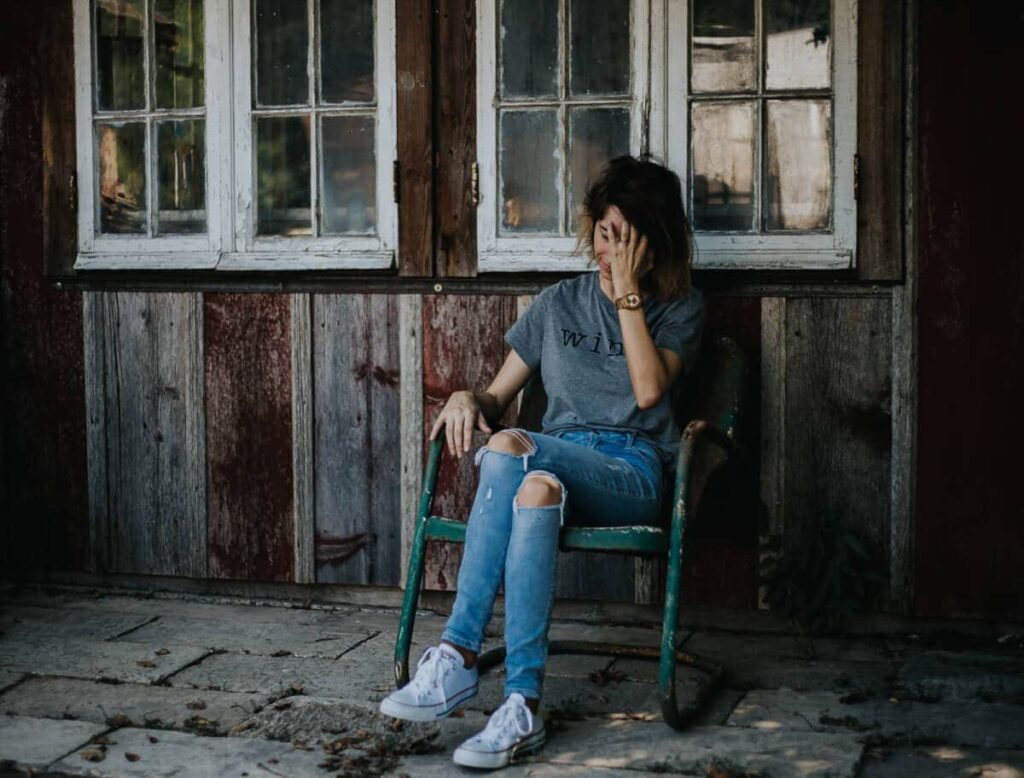 3 – Cashback apps:
I love cashback apps because I'm saving money on things I would buy anyway. I have two favorite apps:
Ibotta: Ibotta is so good. They have tons of coupons and cashback at many different stores like Target, Walmart, Amazon, and HEB. You get money back on common items like milk, bread, or even just for scanning your receipt. Yep, it's that simple. I withdraw the money directly to my Paypal account and I've saved over $100 already. Get $10 just for signing up here.
Download both eBates and Ibotta onto your phone.
4- Buy/Sell/Trade
I have a little bit of a baby clothes obsession, which is great, but it can get pricey. The good news is I'm always able to resell them after they've been worn. For that I use two apps:
Kidizen: This app has a special place in my heart because this is the first one I ever tried. I listed an item on the app and it sold within a few minutes. I was so impressed. Since then, I'm always buying and selling clothes there. You can get $5 just by signing up here. Warning! It's super addictive.
Mercari: I like Mercari a lot because you can list pretty much anything there. It's not restricted to baby and pregnancy related items. Also, as seller, I love their shipping options because the prices are low for shipping heavy stuff. Use my code if you sign up. You get $10 and I get $2. Code: NUFBRE —> https://www.mercari.com/dl/
5 – Shop for yourself and clean your closet
Finally, I love buying clothes for myself secondhand, especially on websites I trust like ThredUp. They have a wide variety of high-end and mainstream brands for up to 90% off the original price. Some of the clothes are like-new and highly discounted. Also, if you're looking to clean out your closet, you can order a free Clean Out Kit. You pack up your clothes, send them to ThredUp for free, and they tell you how much they'll give you for them. Oh, and of course you can get $10 to shop just by signing up here.
Shop here —> https://www.thredup.com/products/women
If you have any more tips to earn money as a mom, share in the comments. Happy saving friends!