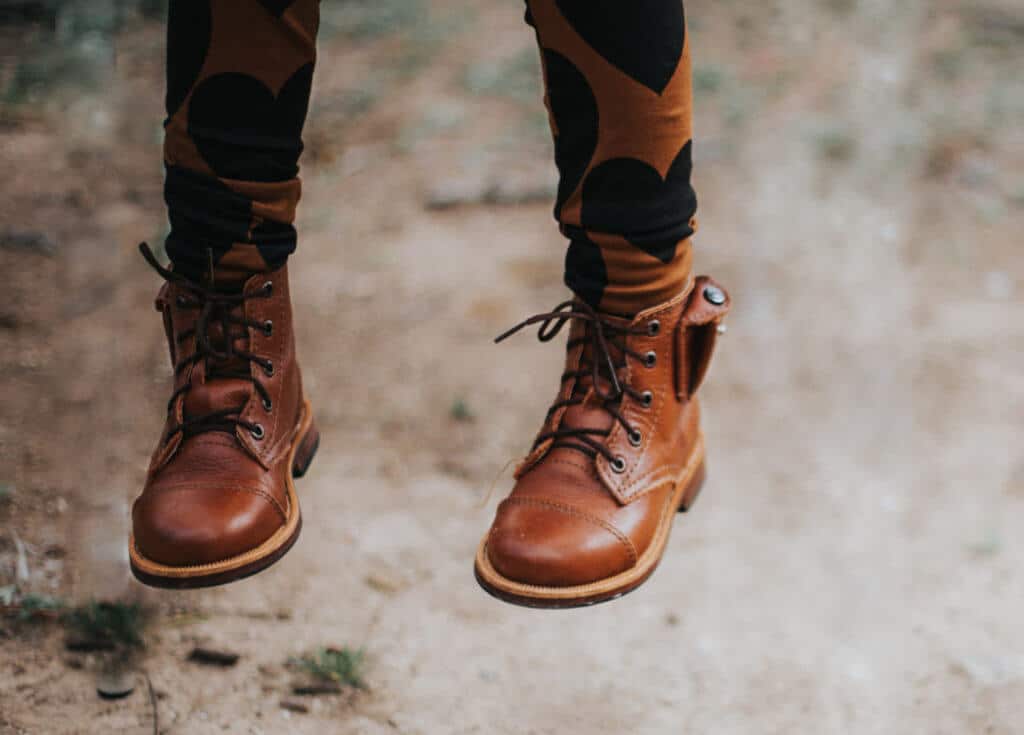 Charlie loves his boots, they're very comfortable
When it comes to baby shoes, I'm picky.
I want them to be comfortable, easy to put on, and stylish.
These Mikoleon boots are all of that and more.
First of all, they're handmade. They're made of high-quality leather, crafted by six cobblers who have over 150 years of combined experience. Even before trying on the Mikoleon boots when I first opened the box they wowed me. The boots were beautifully presented in a canvas bag, and the boots themselves have intricate details including a little pocket on the side. And the smell! Can we talk about the smell? I love that fresh leather smell.I put the boots on Charlie right away, I was afraid they'd be hard to put on because they feel thick and sturdy, but I swear they're just as easy to put on as other slip-on shoes and moccasins we own. The design must be incredibly thoughtful! Also, a small but important thing is the laces. They're the thin kind that don't come undone easily on their own throughout the day. It's a huge plus for me since Charlie is clumsy and trips as soon as his laces come undone.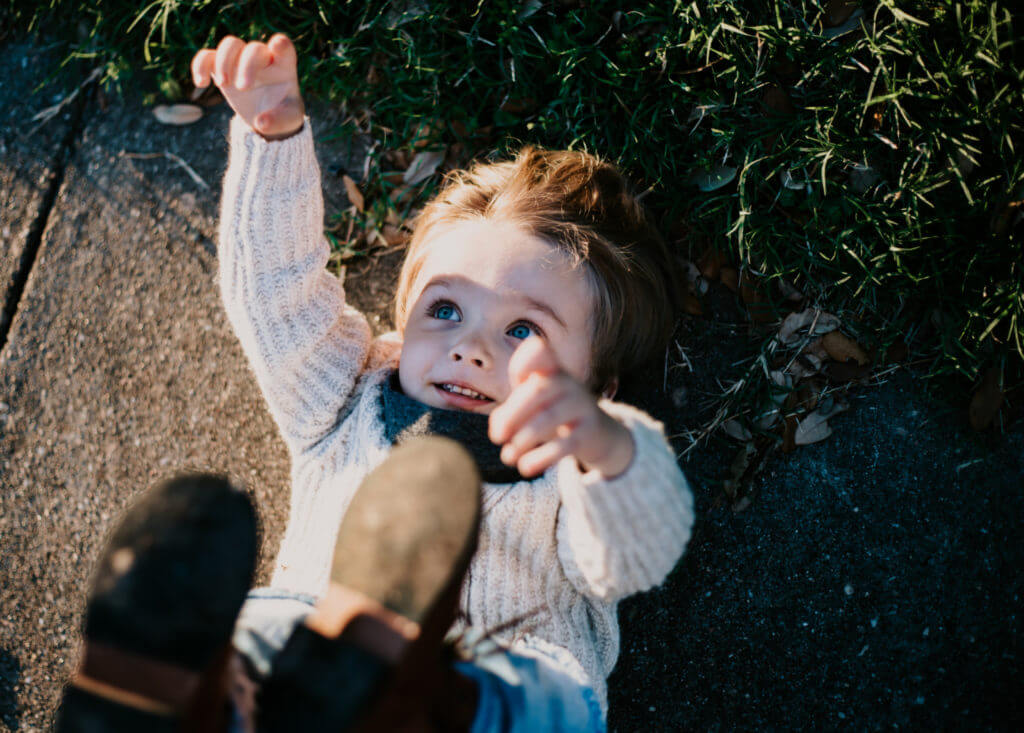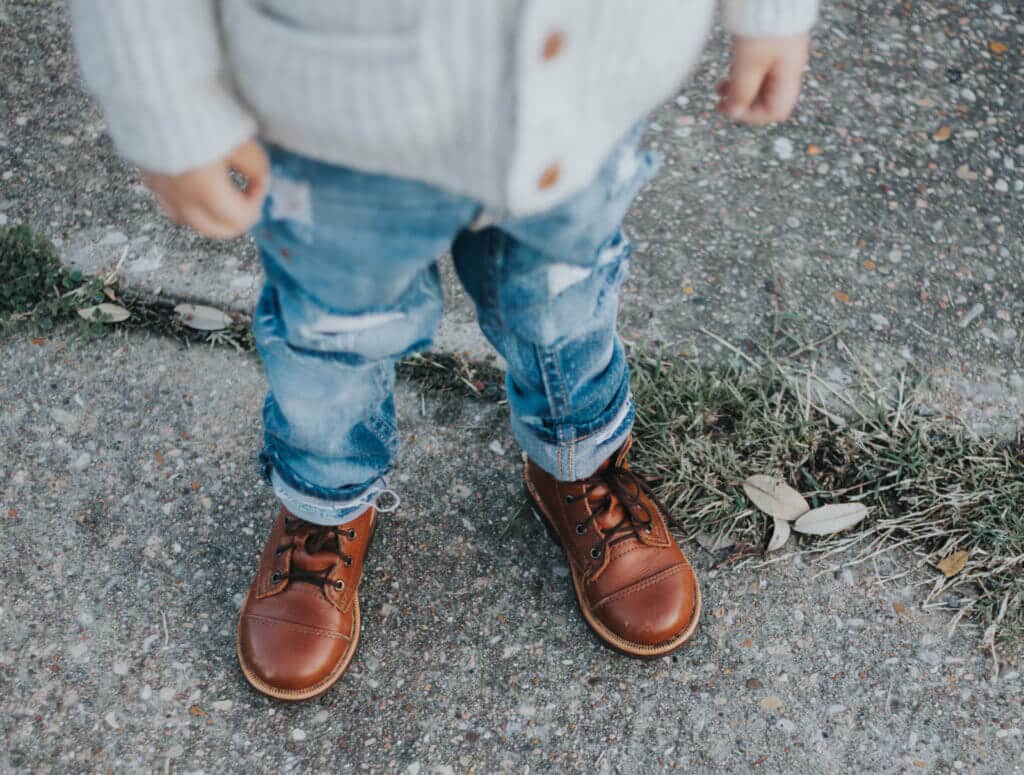 Distressed Denim from Dudley Denim
Mikoleon boots
I love the fitted look of these boots and because they're natural-looking they go well with everything. They're honestly my favorite pair of shoes we own. I'm going to keep them and pass them down to Jude when Charlie outgrows them. And they still look great a month after we received them, demonstrating the high quality of materials used here.
Additionally, the inevitable little scratches and imperfections caused by daily toddler use make them even more special and gives them more personality as they age. It's kind of like a pair of jeans that the more you wear them, the better they look. They age very well.
I know I'm laying it on pretty thick here, but these shoes are seriously the best. If you've been thinking about getting them, go for it. You won't regret it because they're totally worth every cent. We get compliments on them every time we go out!
They make more than just these boots, everything is made with natural textiles, they have artisan leather boots + sandals! You can follow Mikoleon on Instagram.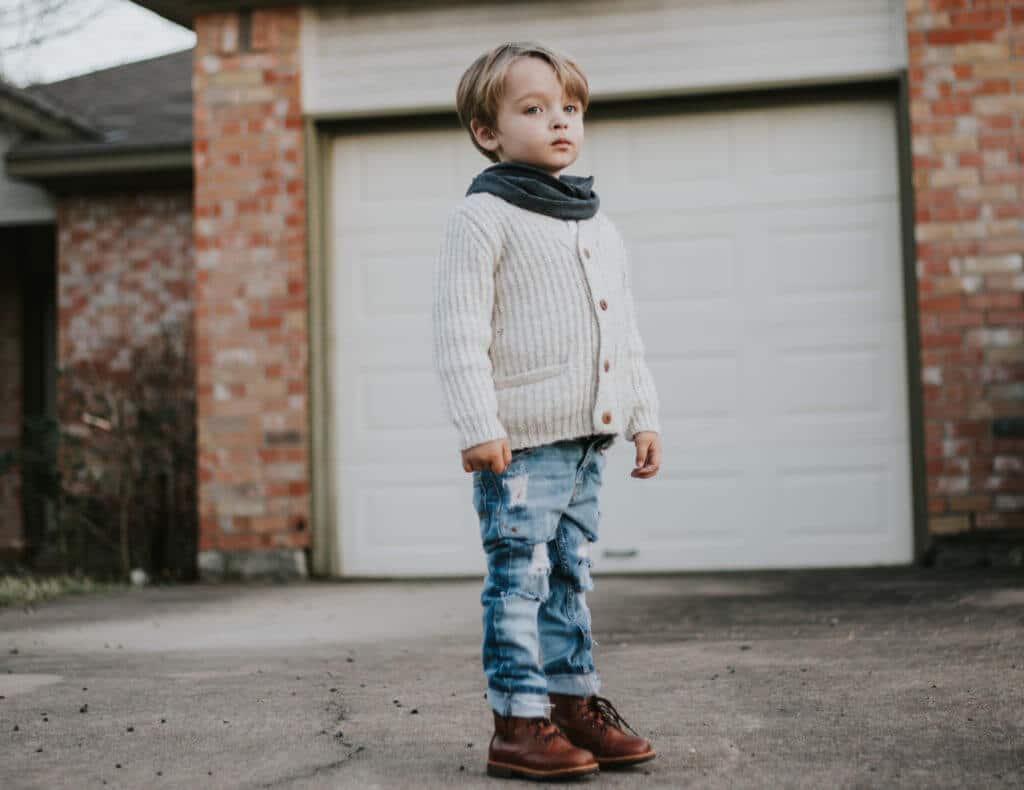 Cardigan is from Zara, Distressed denim from Dudley Denim and boots from Mikoleon