Childhood adventures
I remember when I was a child, I'd spend most of my free time outside with my friends. We were either playing soccer, biking around the neighborhood, or building little forts out of wood in the forest right behind my house. These are some of my best childhood memories. We didn't have tablets back then, so to have fun we had to use our imaginations and actually interact with each other and the world. I want the same thing for my children.
Outdoor time
Charlie spends a lot of time in therapy. He's nonverbal and his only real way to communicate basic needs to us is by using an AAC app on his iPad. Other than that, it's important for him to spend as much time away from screens as possible. When the boys aren't in therapy or at school, we love to go out and explore places around town. We take afternoon trips just to visit and explore new places. We see flower fields, ranches, farms… Once a week we usually hop in the car and start driving towards the countryside outside Austin, TX.
One of our favorite things to do as a family is find a nice place to watch the sunset. There are beautiful places here to do that if the weather is nice enough. Charlie loves to just run around in big open spaces, he likes to lay in the grass, to climb on rocks, and to simply explore the world around him. I enjoy watching him explore. It's comforting to me to see that he can have fun without being on his tablet or watching Curious George.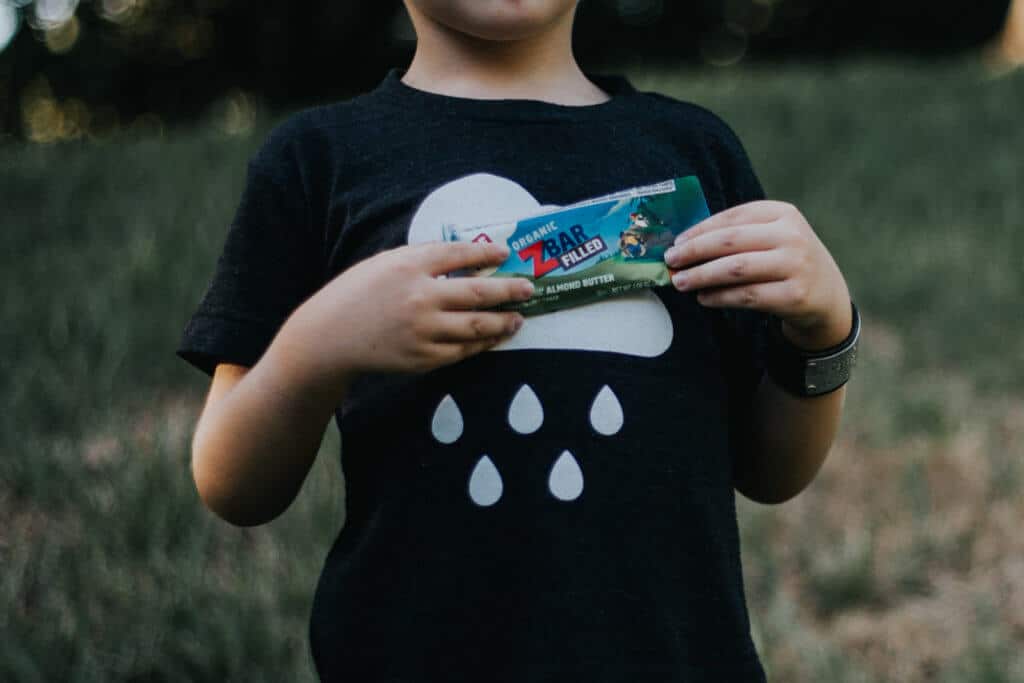 The perfect adventure snack
These little adventures we have are fun, but not if the boys get too hungry! So when we're out there walking through a field or climbing on some rocks, I bring convenient snacks that I know they will eat, and that aren't filled junk. Charlie is particularly picky so I have to be smart about my snack choices. He loves chocolate and peanut butter, so I was thrilled when he loved the CLIF Kid Zbar Filled I gave him this week. These Zbars are actually the first and only organic, soft-baked snack bar with smooth, creamy nut butter filling. According to Charlie, Zbar Filled tastes great, and according to my husband (who broke open the Apple filled with Almond Butter box in the middle of the night and ate three of them) they taste great too.
Charlie eats a handful of different types of food and while he is becoming slightly more adventurous, we're always so happy to discover a new brand that he's into. Even moreso when it's something like Zbar Filled that's filled with the good stuff – nutritious ingredients like oats and nut butters, certified USDA organic and non-GMO ingredients, and free from stuff that parents are looking to avoid like high fructose corn syrup and artificial flavors. It's food that I feel no guilt giving to my kids.
They have three different flavors: Double Peanut Butter, Apple with Almond Butter, and Chocolate Peanut Butter
Take a look at the Clif Kid website here.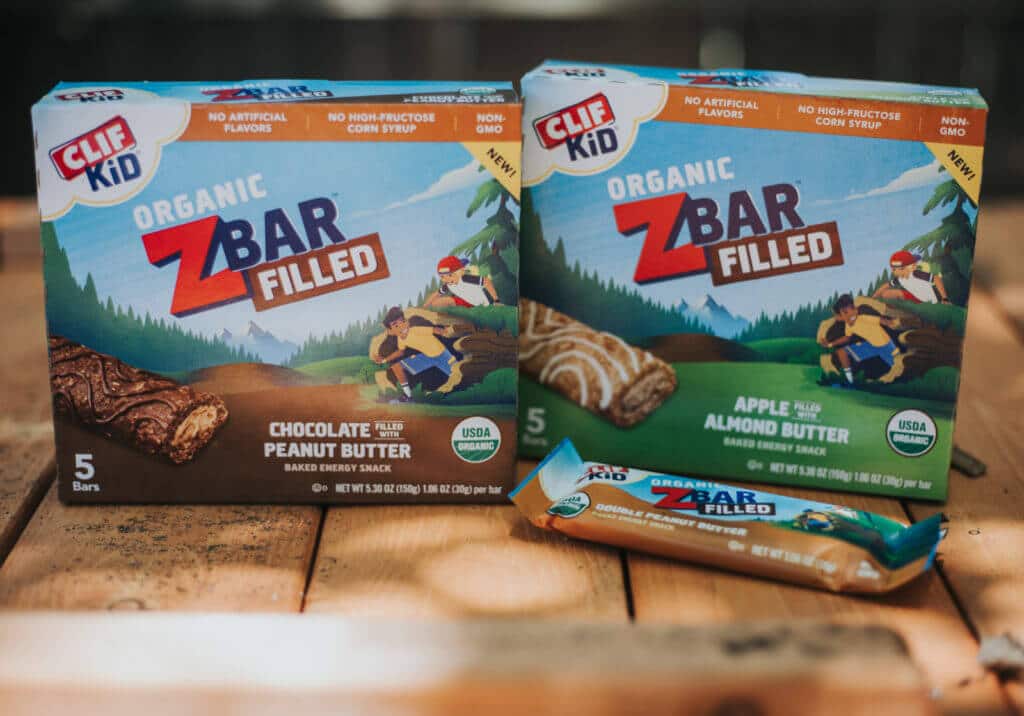 I was selected for this opportunity as a member of CLEVER and the content and opinions expressed here are all my own.