I received product and compensation from the Sam's Club as part of a sponsored program. All opinions are my own.
When your toddler still doesn't sleep through the night
Since Jude was born two and a half years ago I've slept through the night a grand total of four times. I remember each one of these instances perfectly because it happens so rarely. Needless to say, if I'm tired during the day it's hard for me to find the energy to do what I need to. Whether it's taking care of myself, taking care of the boys, working, or doing household tasks, I struggle.
In addition to helping Jude's with his sleep habits, I decided to do something for mine too. Since I don't sleep for long stretches of time, I need to make sure that the quality of my sleep is as good as possible. Quality over quantity! Ideally, though, I'd get both quality and quantity.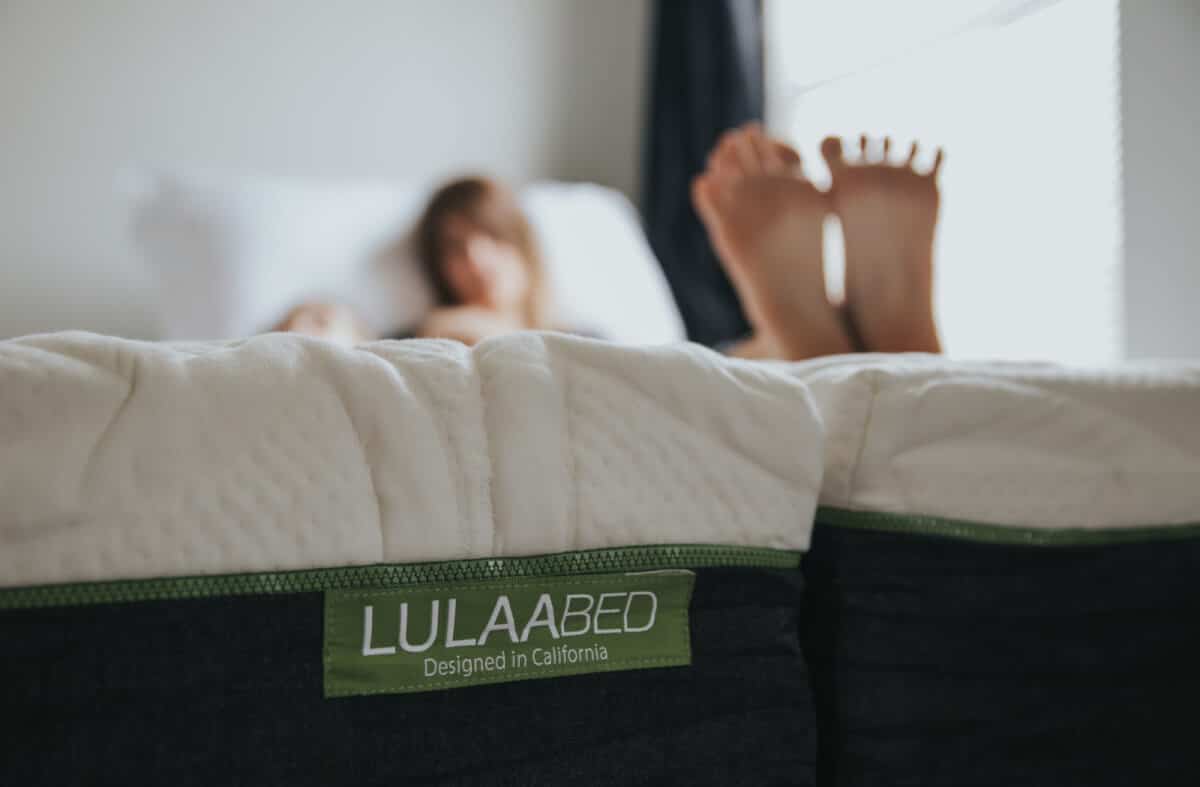 Time for a new bed
I made the decision to get a new bed, so let me introduce you to my LulaaBED! I got mine at Sam's Club. First of all, I'm super impressed with the quality of the White Glove delivery service. They kept me posted from the time they shipped the bed to a few hours before the delivery. The delivery guys were nice, professional, and helpful. The bed comes in 4 big packages, and two of the boxes are really heavy so two people were necessary to carry the boxes. They put the boxes exactly where I wanted them and can even set up the bed for you. I wanted to set it up with Willy so I didn't take advantage of that service but it's an option.
Setting up the bed was easy as pie. I made a little time lapse video to give you an idea. Basically open the box, put the bed on the floor, screw in the legs at your desired height, put your mattress on the base, et voila!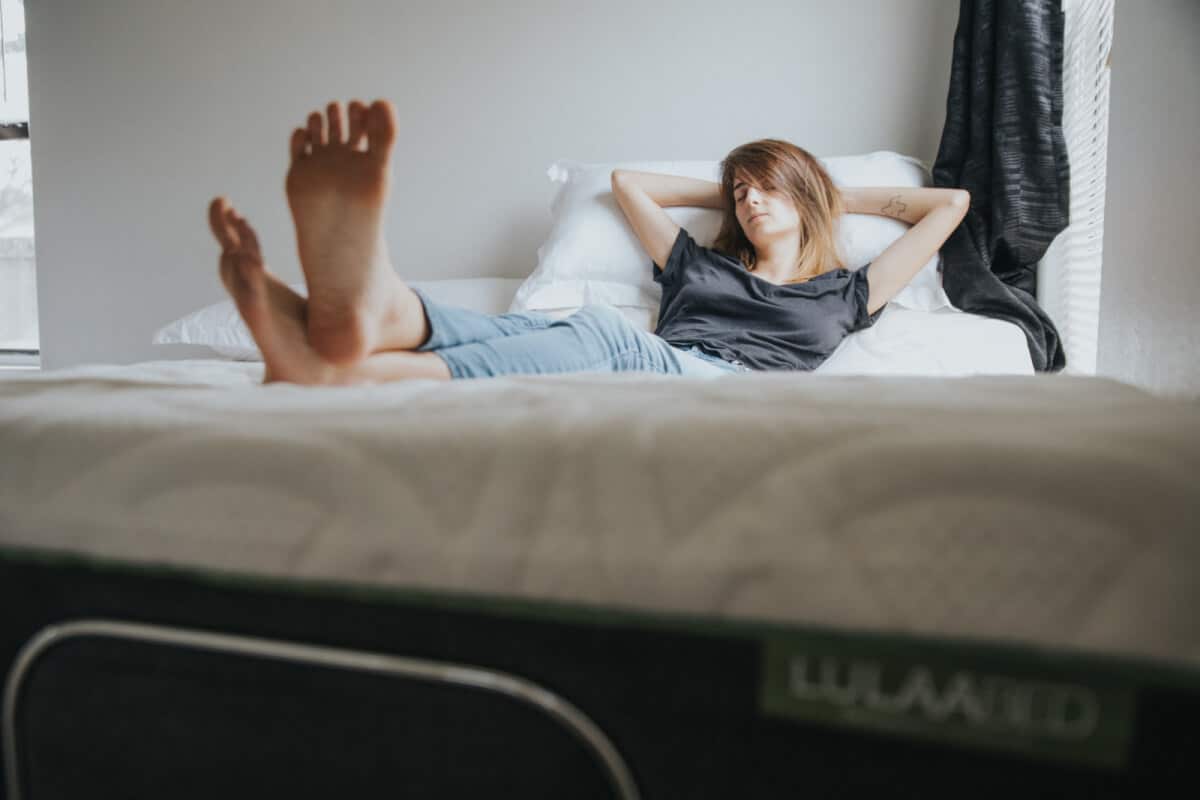 The best sleep possible
The first time I hopped on the bed and starting playing with – I mean adjusting – the bed settings with the remote control, it was surreal. It was the comfort of a 5-star hotel but more high-tech. You can adjust your head and leg position, and there are even massage modes for your head and feet that create soothing vibrations. I had to call my mom in France to brag about our new bed and show off these cool features.
We got a splint king bed, which is two separate XL-twin mattresses on two independent frames that you can attach together. I figured, it'd prevent us from fighting over the bed position. I've had this bed for a few weeks now and I'm still completely amazed with it. I wake up in the morning feeling physically relaxed, even when Jude woke me up in the middle of the night. The mattress's terrific foam paired with the highly adjustable position relieves pressure points, improves circulation, and supports the body for neutral spine positioning. I can feel the difference.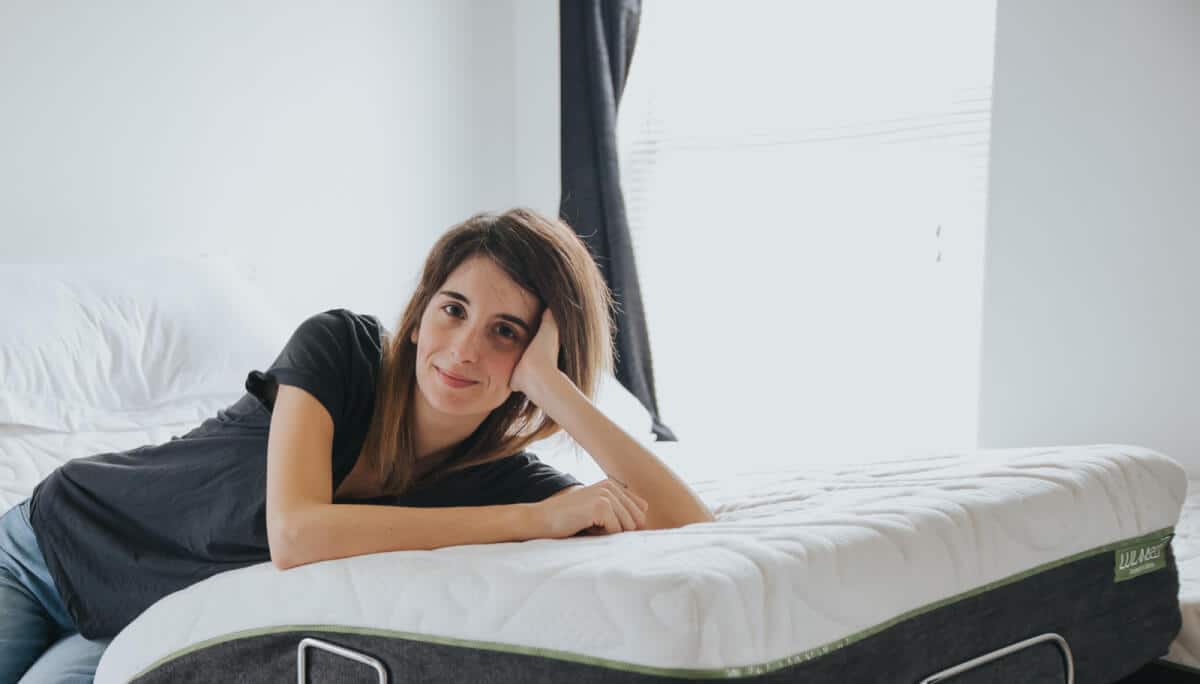 LulaaBED, a family business
LulaaBED is a family business created by people who know what they're doing and are really passionate about what they do. I mean, I could rave about this mattress and bed all day, including the all-important machine-washable zip-off mattress cover. The mattress is CertiPur Certified which means that the foam is free of flame-retardants, heavy metals, formaldehyde, and phthalates. And to top it all off, the mattress comes with a 20 year warranty. Twenty years!
Oh, and it's all controlled with these perfect little remotes, each bed has four USB ports right underneath, and they have soft LED lighting underneath too. Protip: get some velcro to attach your remote to the wall above your head.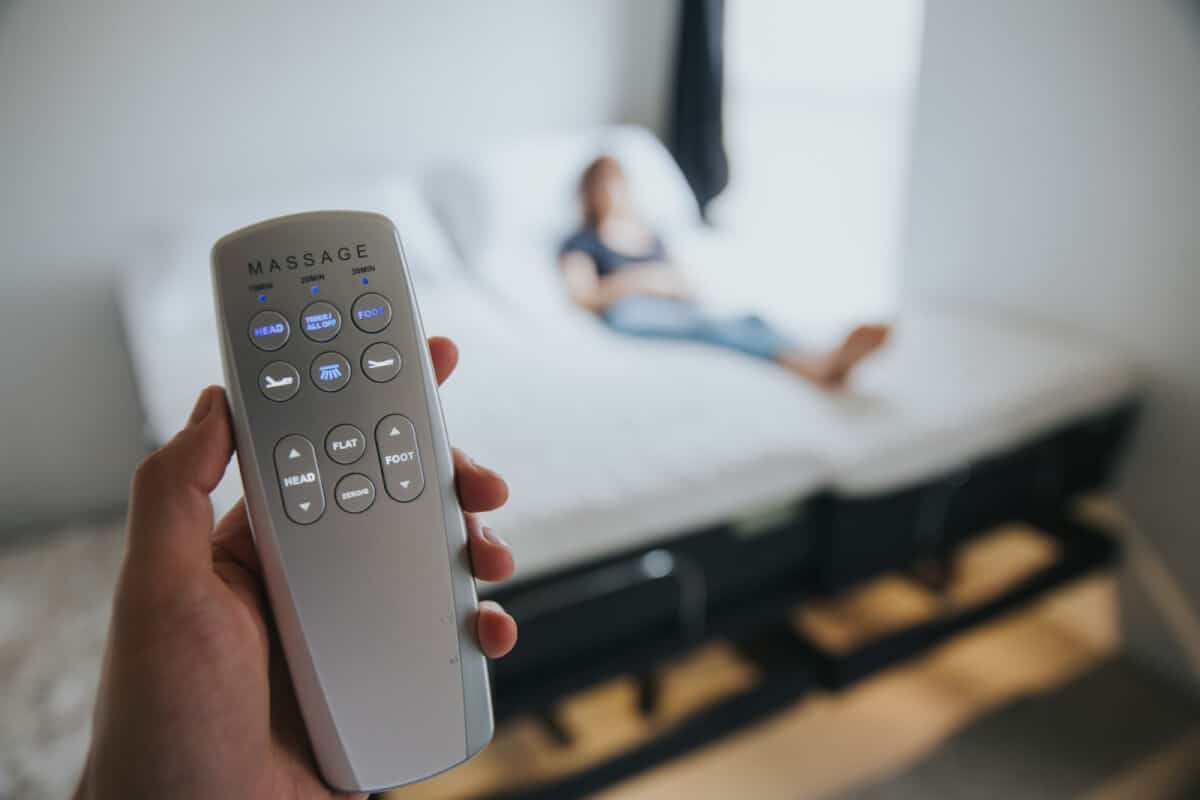 I've been feeling a lot more energized since we got our new bed, and I don't think it's a coincidence. I used to tell Willy that I felt like an 80-year-old lady when I woke up in the morning. I thought it was because I didn't get enough sleep but I now think it's possible to feel great in the morning even when you have kiddos who wake you up. Thanks, LulaaBED!

This is a sponsored post written by me on behalf of LulaaBED.